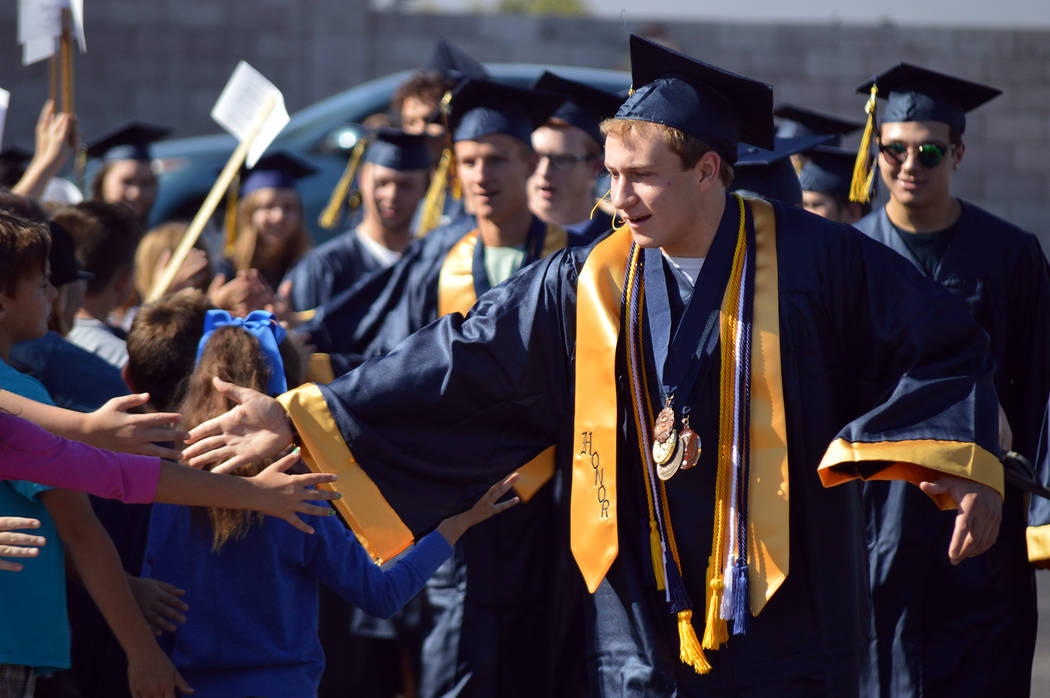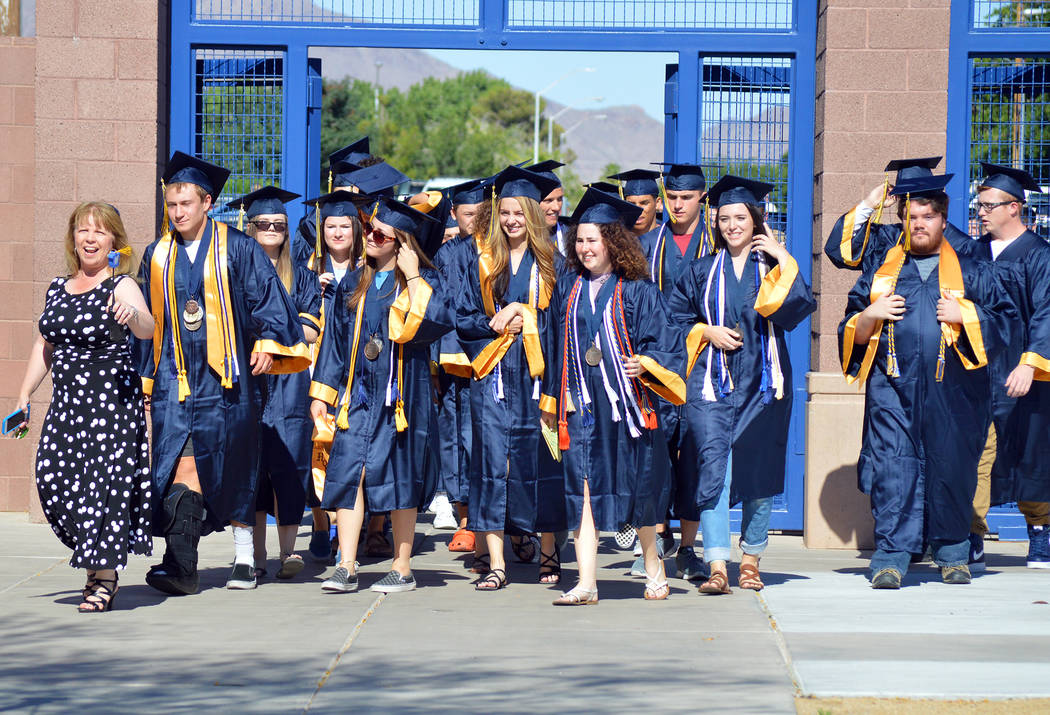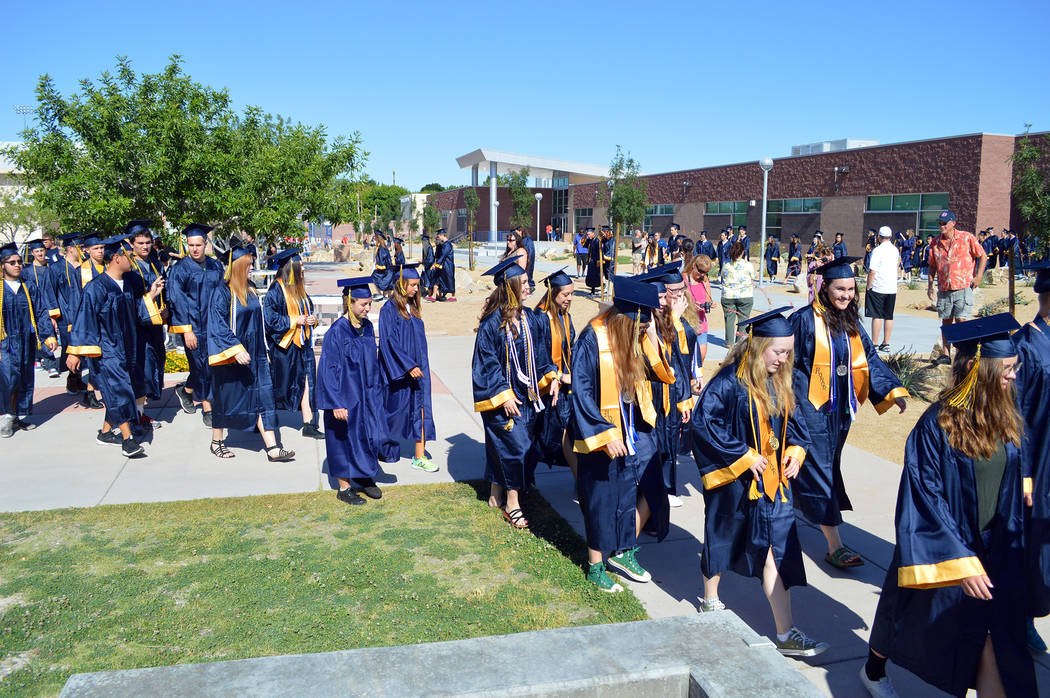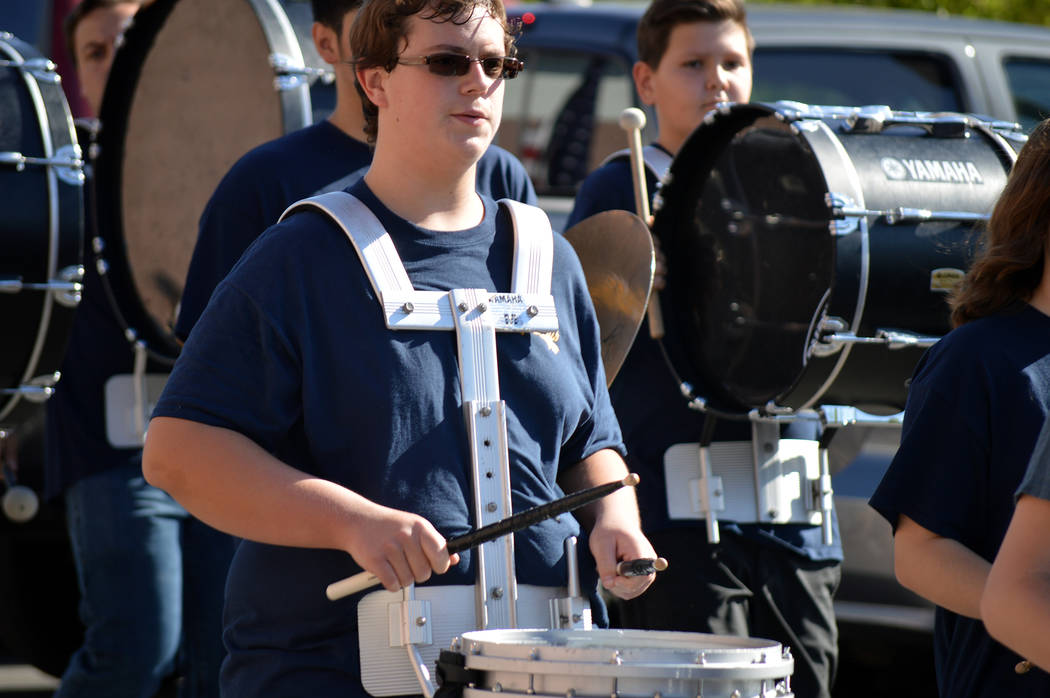 Boulder City High School celebrated the start of graduation week with its third annual Grad Walk on Monday morning.
For the walk, the graduates dress in their caps and gowns and walk en masse through the high school and around the other public schools in town to reflect on their time on campus and inspire elementary and middle school students.
"This is the third year for the walk, but the first year that we have walked around all three BC schools," said BCHS Principal Amy Wagner. "Our first year, we only walked through BCHS, and last year we walked through the elementary schools and BCHS."
According to Wagner, the purpose of the walk is to begin putting the end of school in the minds of the younger students.
"It gives the students from BCHS, as well as Garrett Junior High, King and Mitchell elementary schools, a chance to see and congratulate the seniors in their graduation caps and gowns, thus realizing that they too can someday graduate from high school," she said.
In addition to the students, the Grad Walk also gives parents a chance to celebrate.
"The students and their families love it … For me, this really kicks off graduation week, and I get to share this class and their accomplishments with the rest of Boulder City," Wagner said. "This Grad Walk is just one of the many things that makes BCHS so unique and community oriented because in their hearts, they will always be Boulder."
Contact reporter Celia Shortt Goodyear at cgoodyear@bouldercityreview.com or at 702-586-9401. Follow her on Twitter @csgoodyear.