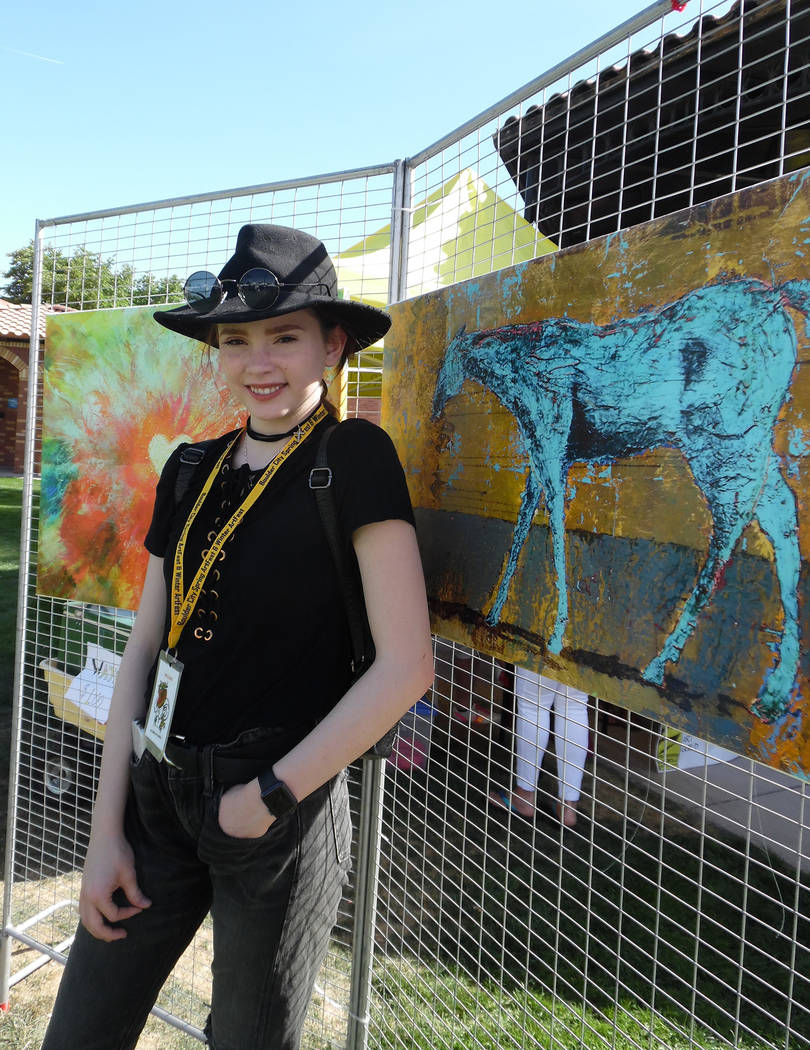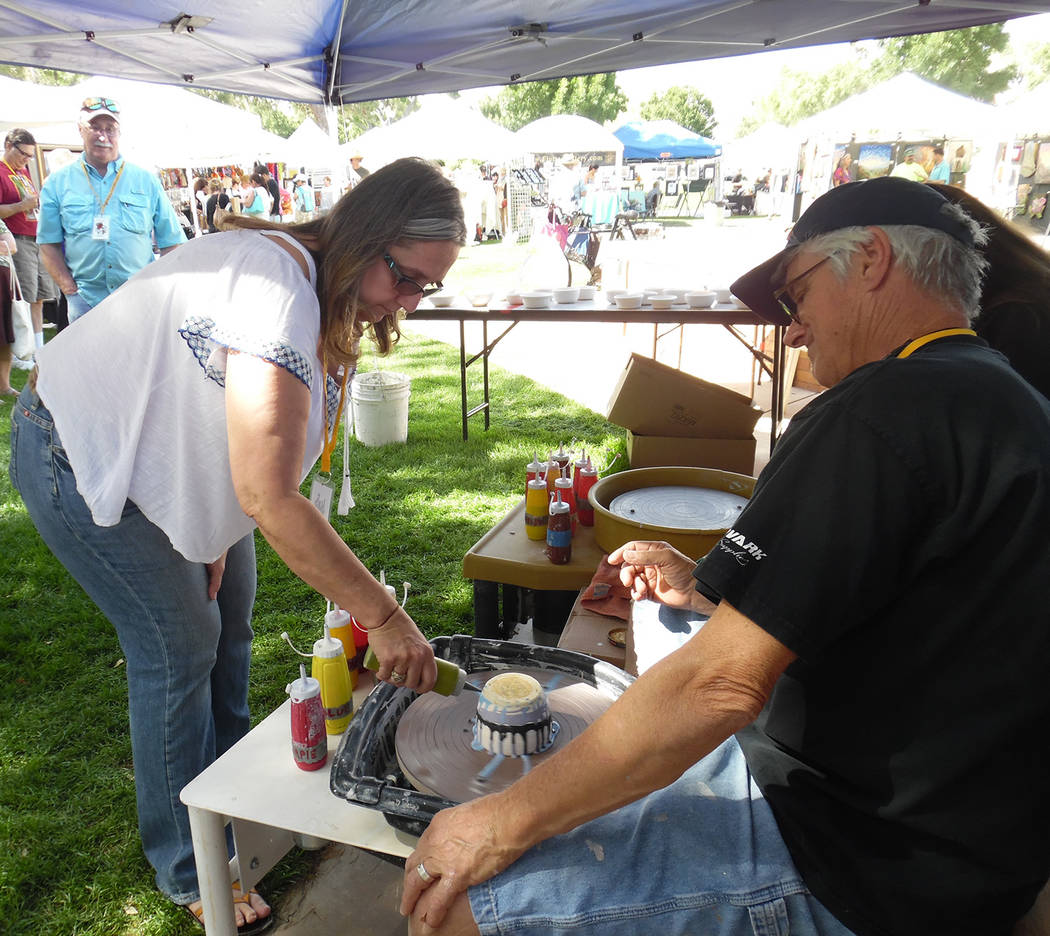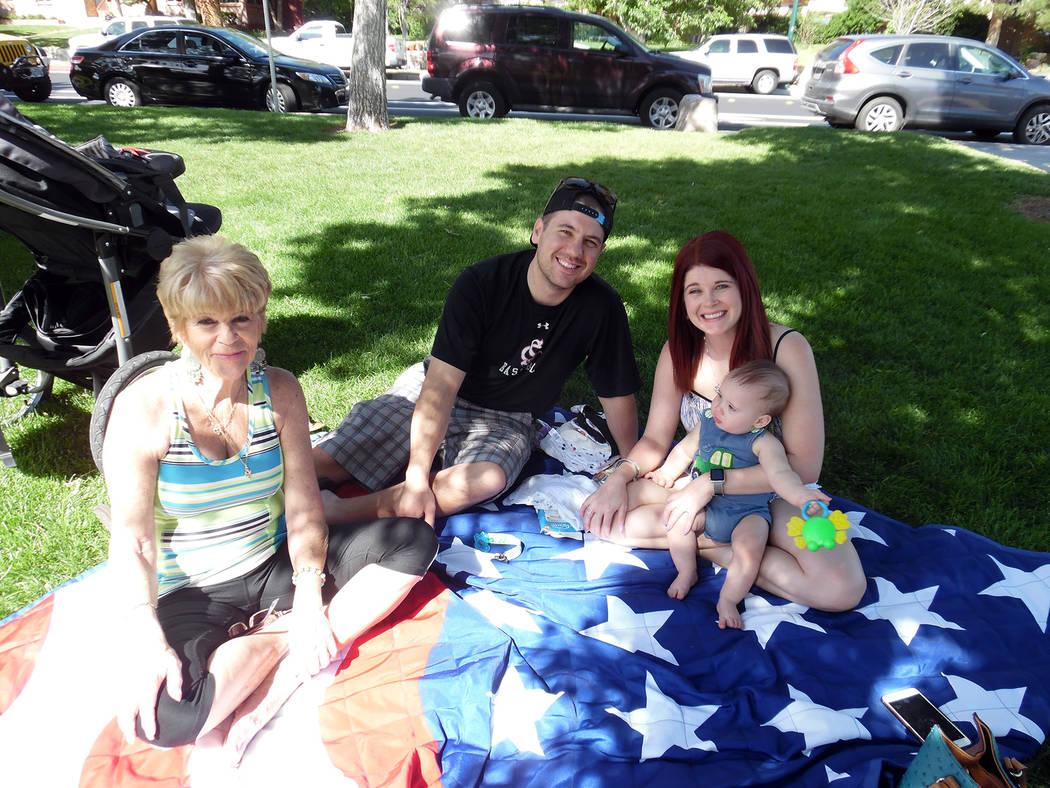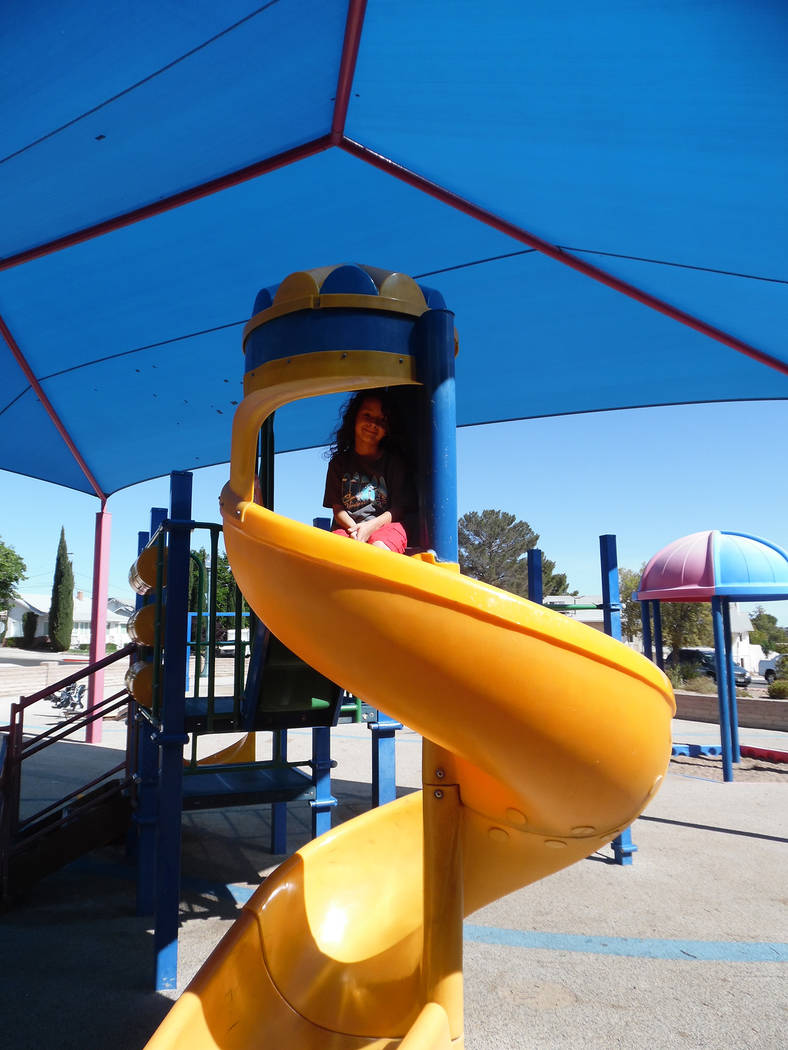 Left, Artist Autumn de Forest donated two paintings to help raise funds for the Boulder City Art Guild during its 32nd annual Spring ArtFest on Saturday in Bicentennial Park. The 15-year-old got her start at the festival when she was 6.
More pictures from Boulder City Art Guild's 32nd annual Spring ArtFest.
▶  www.bouldercityreview.com
Above, Shelly Thornhill of Las Vegas creates a spinner bowl as Craig Corey, who teaches ceramics at the Boulder City Parks and Recreation Department's art center, keeps the pottery wheel in action.
Hali Bernstein Saylor/Boulder City Review
Kathy Shirley of Boulder City, left, and her family Jon-Michael Hudson, Jessica Shirley and 8-month-old Jaxon Hudson spent time enjoying the outdoors as well as the art.
Hali Bernstein Saylor/Boulder City Review
Maksim Stieb of Las Vegas takes a break from visiting the booths.