Seen on Scene: At City Christmas Celebrations
December 6, 2017 - 4:22 pm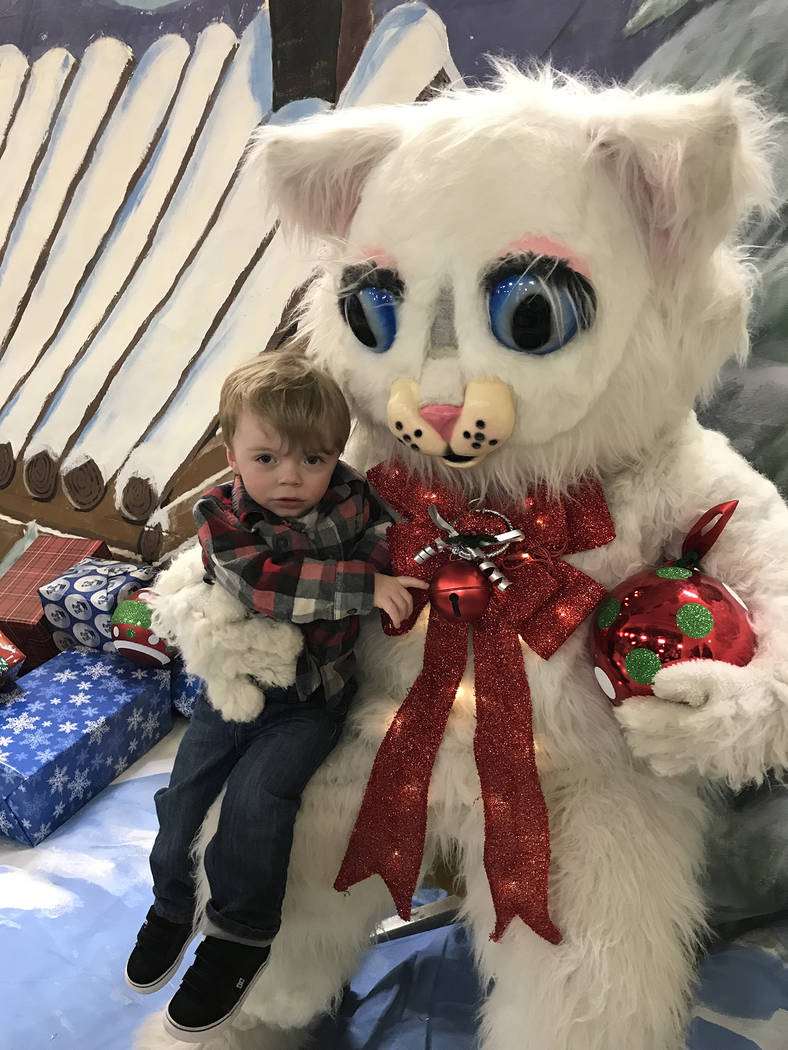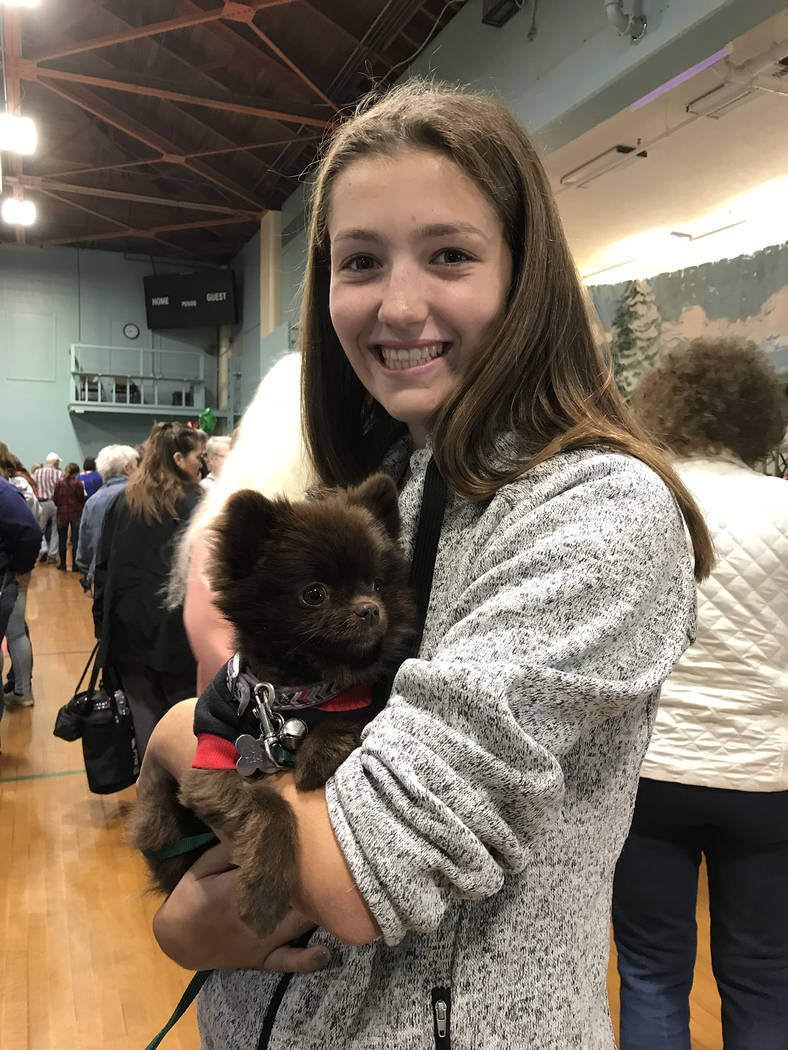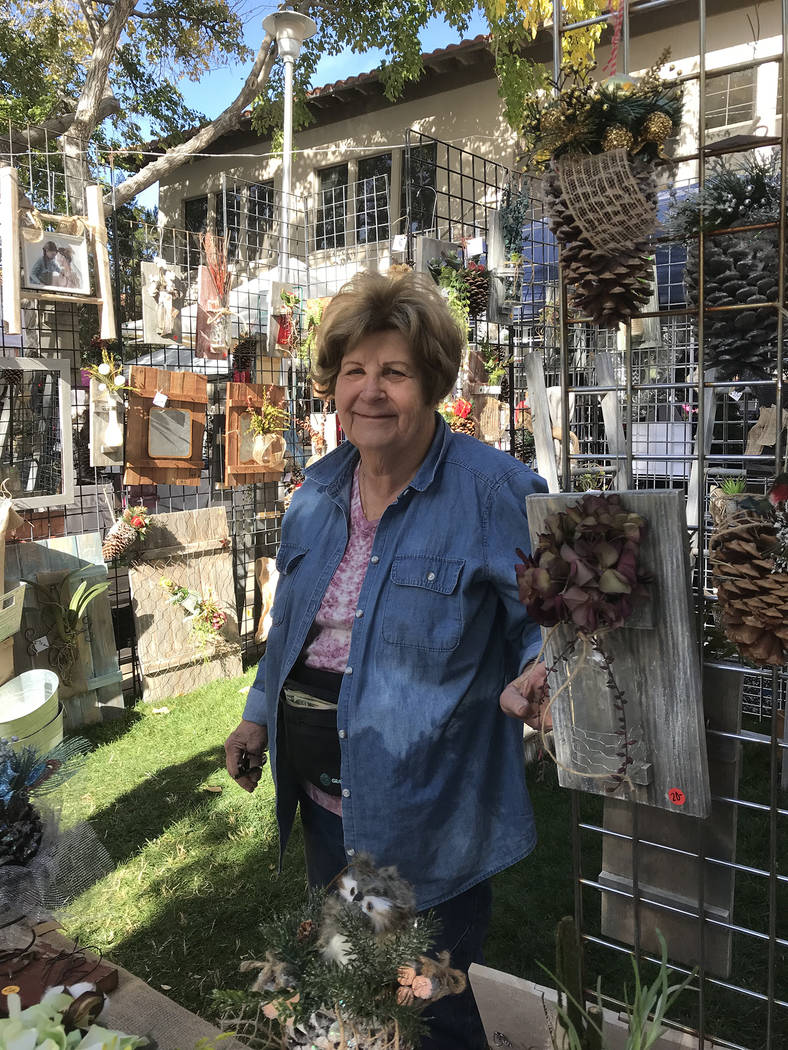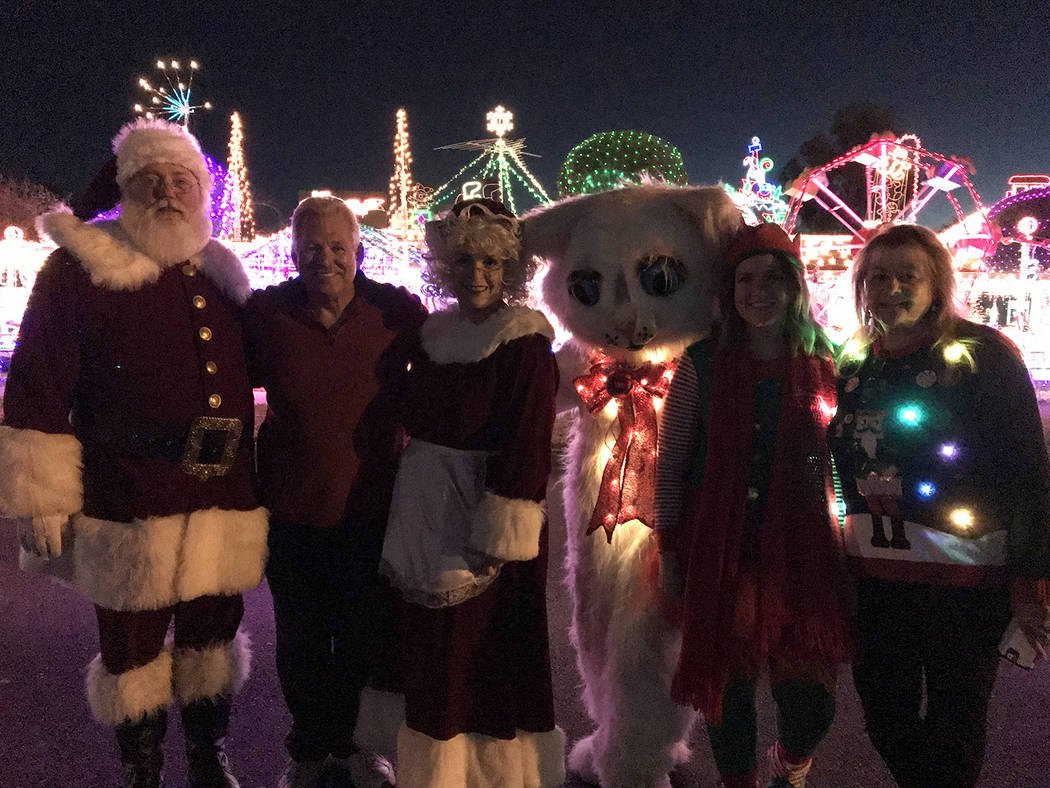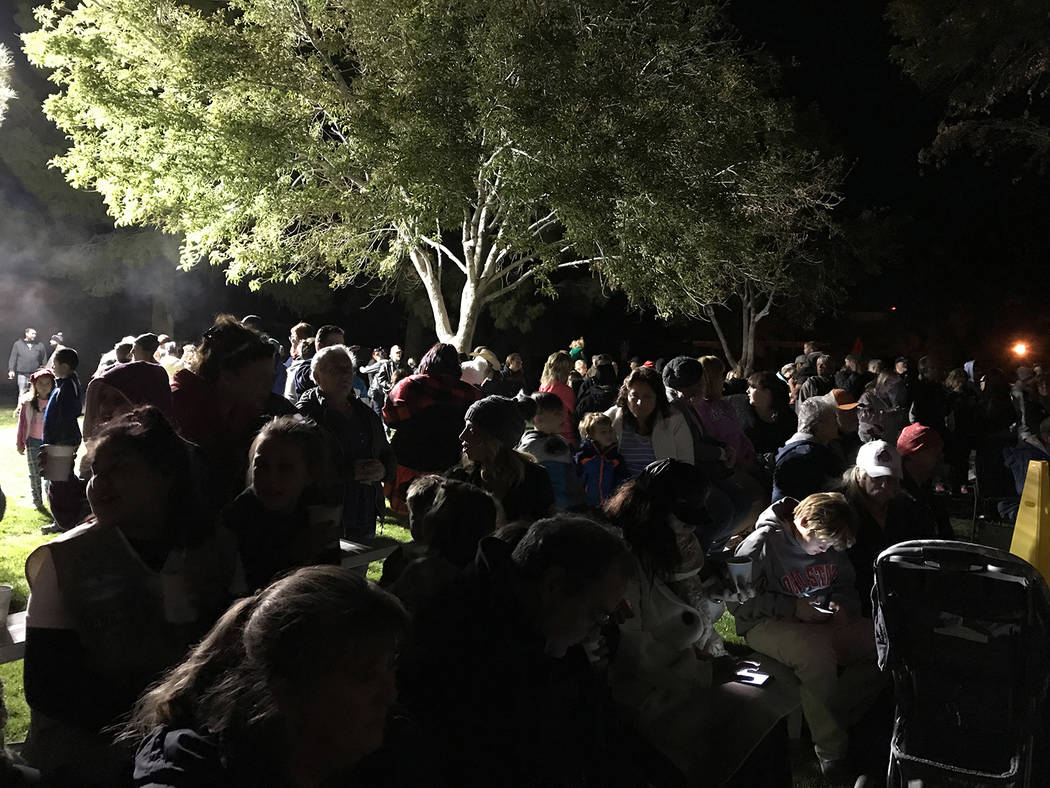 Hali Bernstein Saylor/Boulder City Review
Mykal Yanke of Las Vegas brought her chocolate Pomeranian, BooBoo, to the Doodlebug Bazaar on Saturday. BooBoo was wearing a sweater that said, "Santa Let Me Explain."
Hali Bernstein Saylor/Boulder City Review
Longtime vendor Marge Etheridge of Henderson returned to the Doodlebug Bazaar after a five-year absence. She was selling holiday items and wall decor inspired by nature and incorporating live plants.
Hali Bernstein Saylor/Boulder City Review
Jude Simpson, 2, of Boulder City stopped to visit with Jingle Cat during Santa's Picture Party on Saturday. Jude was enamored with nearby decorations and made sure that Jingle Cat, as well as Santa and Mrs. Claus, were presented with a giant ornament before he would pose for a picture.
Hali Bernstein Saylor/Boulder City Review
Dale Ryan and Dyanah Musgrave, owners of the house at 1525 Fifth St., invited Santa and Mrs. Claus, Jingle Cat and an elf to help them light up their home for the holiday season on Friday.
Hali Bernstein Saylor/Boulder City Review
Hundreds of people gathered around the large tree in the center of Frank Crowe Park on Friday for the lighting of the city's official Christmas tree.
Valerie Olsen/Boulder City Review
Joseph and Mary, portrayed by Cameron Johnson and Elise Vanier, are surrounded by angels and wise men during the Las Posadas presentation Nov. 30 at the Boulder City Recreation Center gym. The re-enactment of Mary and Joseph's search for lodging the night Jesus was born was presented by Boulder City United Methodist Church. It kicks off several days of holiday festivities in Boulder City.