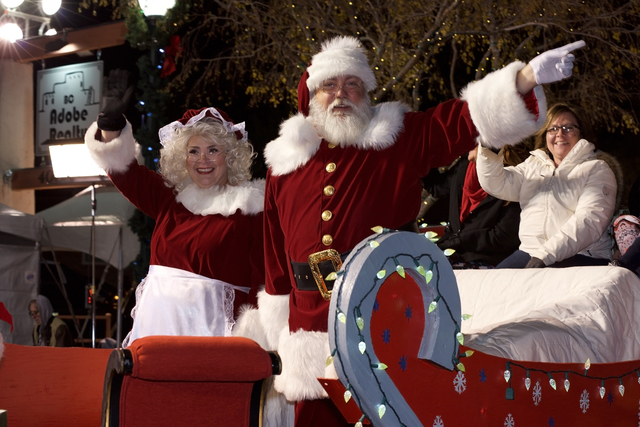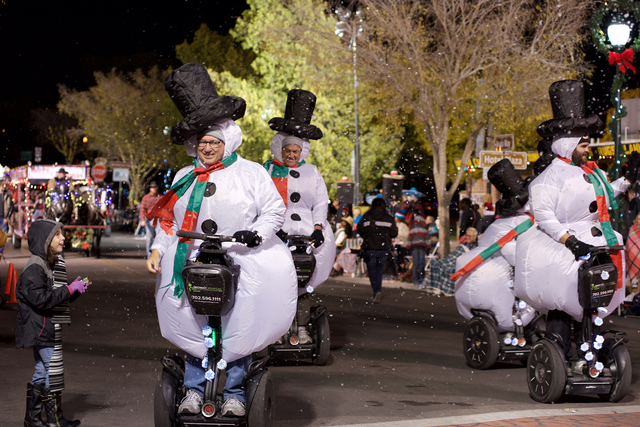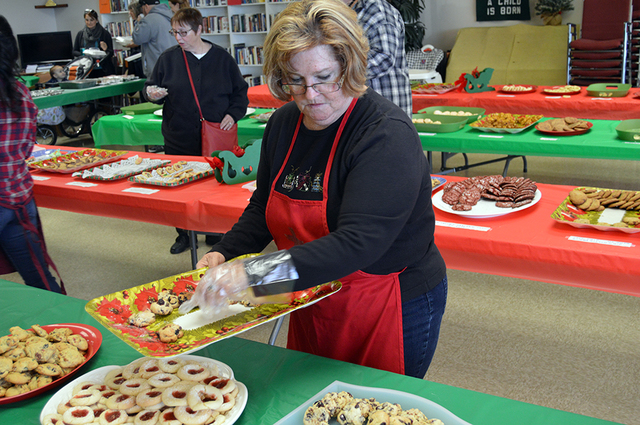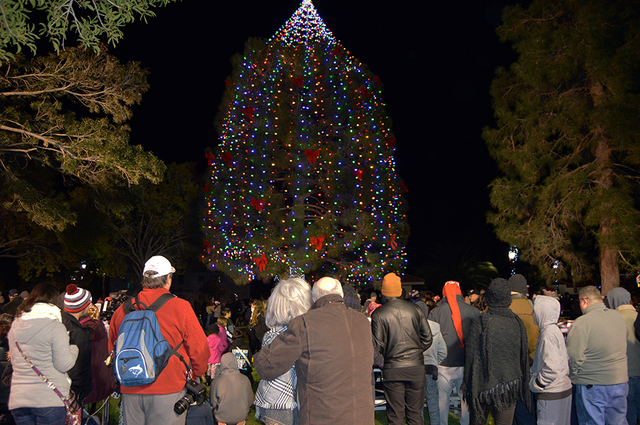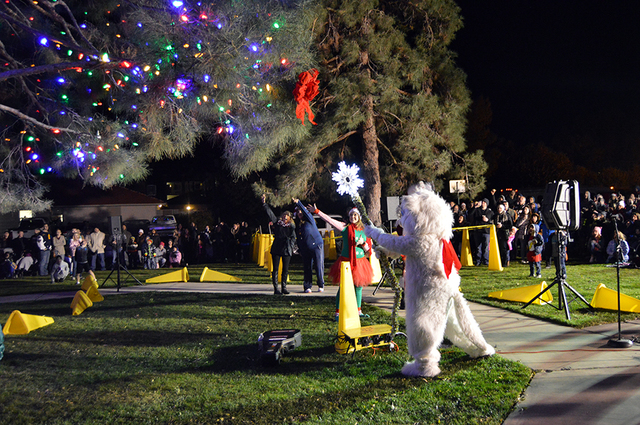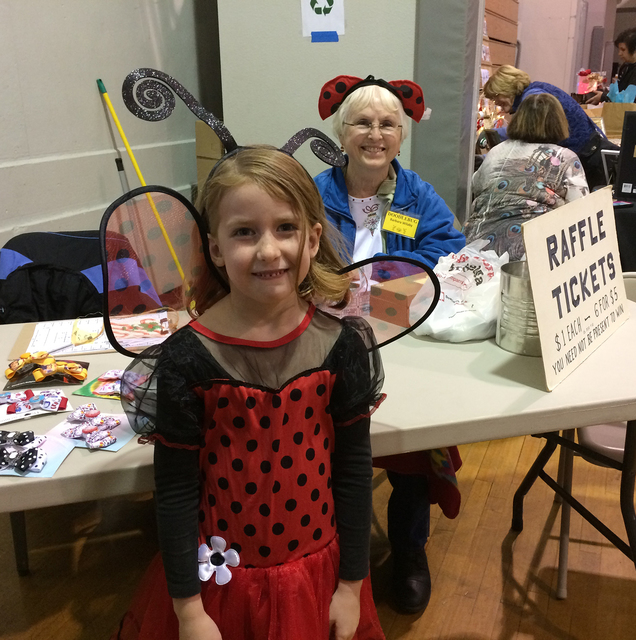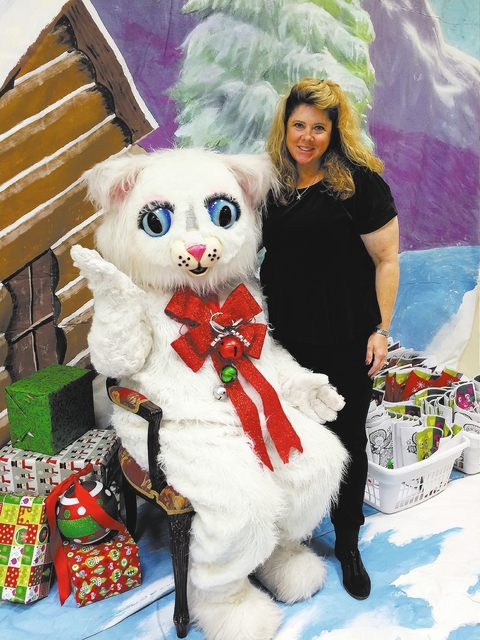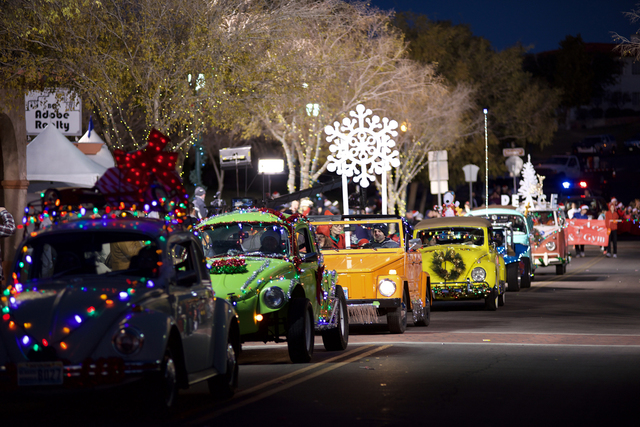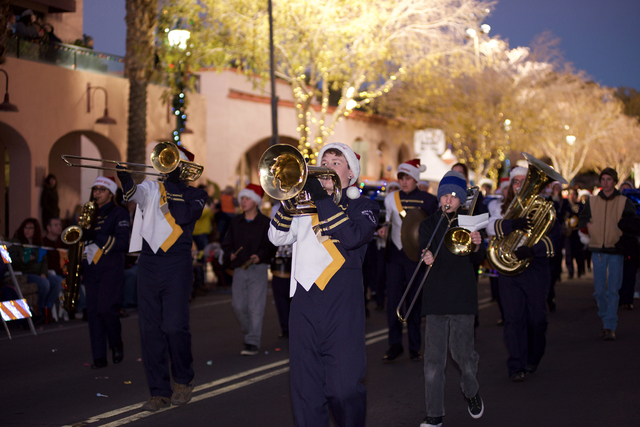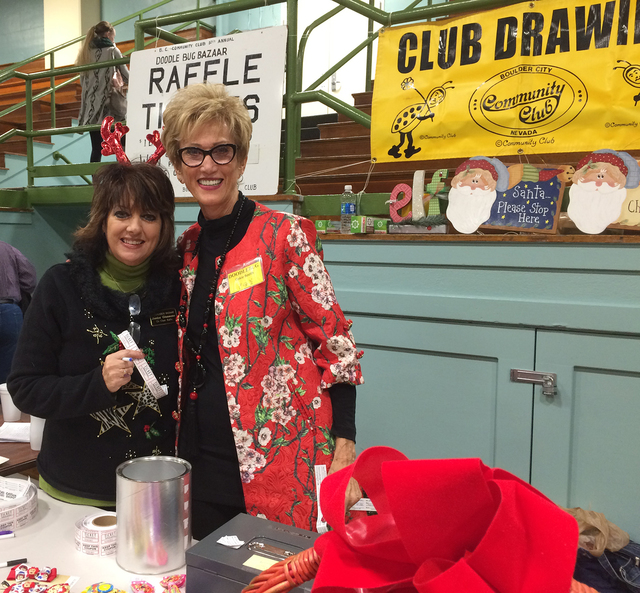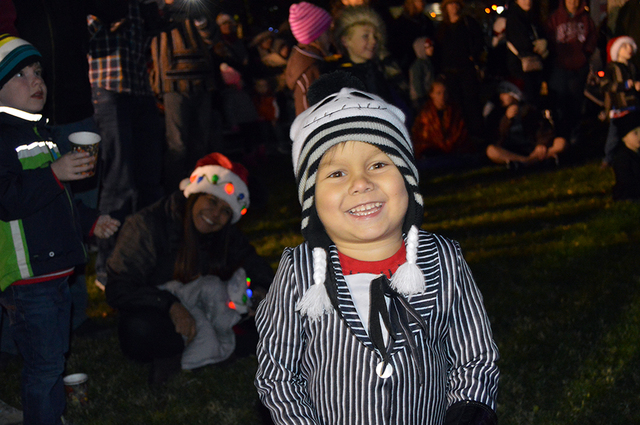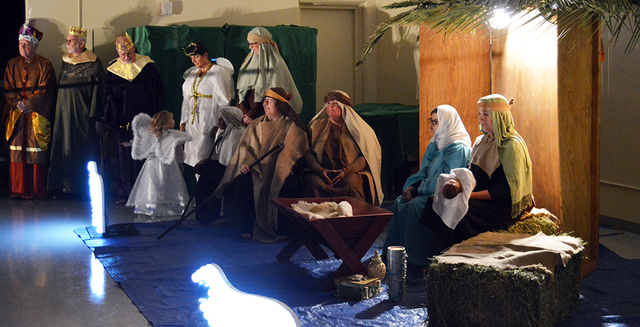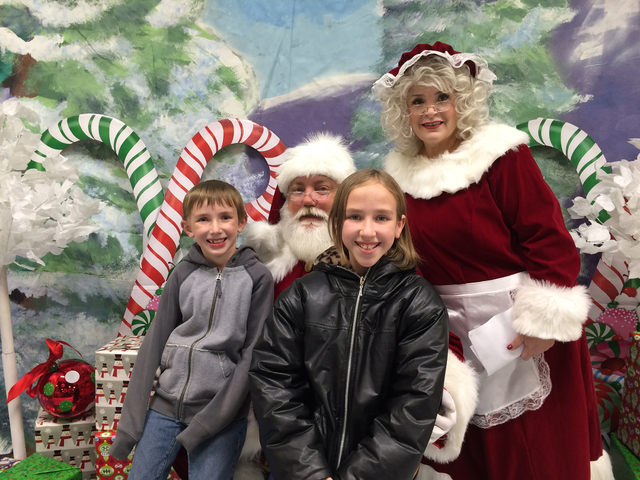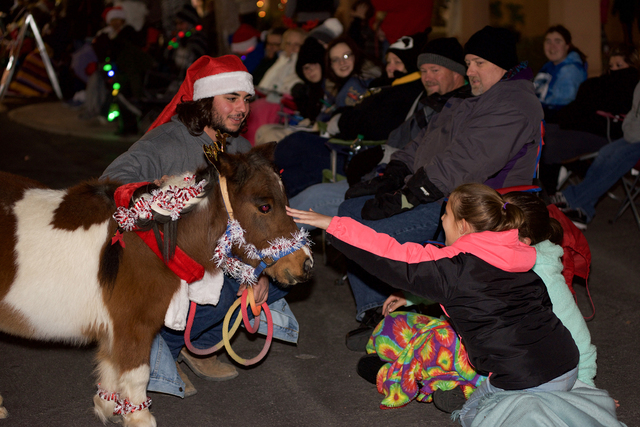 Boulder City residents were brimming with Christmas spirit last week as community events celebrating the holidays popped up all over the city.
The festive weekend started Dec. 1 with the Luminaria and Los Posadas, a re-enactment of Joseph and Mary's journey to find a place for Jesus to be born, organized by the Boulder City United Methodist Church. Residents packed themselves into the Boulder City Parks and Recreation gymnasium to watch the re-enactment and listen to performances from Grace Christian Academy, Garrett Junior High School and Boulder City High School choirs.
Justin Keogh said that the performances by the choirs was an amazing experience.
"I thought all of the choir performances were absolutely wonderful," Keogh said. "The performances just made the whole event a wonderful experience."
Kristin Torgesen has been attending the Luminaria for eight years and considers the event a great way to kickoff the holidays.
"I started going to the Luminaria because my kids were in it, but I have been going ever since because it is a great way to get into the holiday spirit," she said.
The holiday events kept rolling on Friday with the Christmas tree lighting at Frank Crowe Park. The festivities included Christmas carols, hot chocolate and Jingle Cat.
Smiling faces were plentiful at the evening event.
Dominic Delair, 3, could not stop smiling and giggling as he danced with Jingle Cat and clapped his hands to Christmas music.
Valkyrie Muniz, 8, said that the tree lighting is one of her favorite events.
"You get to hear songs, look at lights and drink hot cocoa," Valkyrie said. "It is really, really cool."
The family atmosphere of the event was praised by multiple residents.
Carrie Spooner and her family just moved to Boulder City and she said the event was fantastic because of the small town and friendly feel given off by residents.
"Everyone has been so nice and friendly tonight," Spooner said. "The tree looks amazing and the whole event feels really welcoming."
Resident Cheryl Ashe, who has been living in Boulder City for 32 years, said the tree lighting is just as much fun as the first time she attended.
The Christmas tree lighting is a lovely thing for the community every year," Ashe said. "Ever since I lived here the tree lighting has been a happy event every year."
After Faith Christian Church's annual cookie sale, the Community Club of Boulder City's 42nd annual Doodlebug Bazaar and Boulder City Chamber of Commerce's Santa's Picture Party, the weekend festivities ended Saturday with Santa's Electric Night Parade and the Parade of Lights at Lake Mead National Recreation Area.
Boulder City's historic downtown was filled with locals and visitors as they watched brightly lit and colorful floats roll down the street.
Danielle Hall watched her son Raymond as he picked up pieces of candy handed out by parade participants.
"I love the parade," Hall said. "It is such an interactive event with a lot of great things for the family to see. It is a great thing to do every year."
Former Boulder City Mayor Eric Lundgaard said the parade was the definition of what Boulder City was all about.
"Beautiful lights and a friendly community at a wonderful event is what makes living in Boulder City so great," Lundgaard said.
As Jeff Kimble hoisted his son Evan, 9, on his shoulders he said that the small-town feel and closeness of the community are what set this parade apart from other community's holiday events.
"Everybody just seems really close here," Kimble said. "You can feel the sense of community in the parade because everyone is just happy to be here."
Directly after the parade downtown hundreds of Southern Nevada residents took a short drive to Boulder Beach at Lake Mead National Recreation Area for the Parade of Lights sponsored by the Lake Mead Boat Owners Association. People huddled together singing Christmas carols as they watched 17 watercrafts float on the lake, each one decorated in bright and colorful lights.
Clyde Peterson, who was watching the parade with his family, said the boat parade had become a tradition.
"We have come to see the boats many times over the years," Peterson said. "A lot of other spots in the country don't do stuff like this so it is great to come out and see something unique, plus it is Christmas."
Hunter Terry contributed to this story.
Contact reporter Max Lancaster at mlancaster@bouldercityreview.com or at 702-586-9401. Follow him on Twitter @MLancasterBCR. Contact reporter Hunter Terry at hterry@bouldercityreview.com or call 702-586-6711. Follow him on Twitter @HunterBCReview
45th annual Christmas parade 2016 award winners
Best of Show: Star Wars – Land Speeder (family category)
Band
First: Boulder City High School and Garrett Junior High
Second: Las Vegas Masters of Baton and Woodbury Middle School Twirling Teams
Business
First:. Fox Smokehouse BBQ
Second: Ruben's Woodcraft and Toys
Third: Boulder Dam Credit Union
Community organization
First: Zelzah Shriners
Second: Super Summer Theatre at Spring Mountain Ranch State Park
Third: See Spot Run
Equestrians
First: The Holiday Horseman's Crew
Second: Maureen Myers and Friends
Family
First: Vintage Friends & Family with Vintage Volkswagens
Individual adult
First: Caz Man
Second: John Walker
Marching dance unit
First: Class Act Dance and Gymnastics
Second: Brenda's Desert Dynamite
Third: Dance Etc. Intensive Dance Company
Military
First: Eldorado High School Navy Junior Reserve Officer Training Corps
Second: Las Vegas Pack, Red River Valley Association
Third: Cpl. Matthew Commons Memorial VFW Post 36 and Auxiliary
Motor cars
First. High Rollers Chapter, Veterans Motor Car Club of America
Second: Brothers of the Third Wheel
Third: Boulder City Off-Road Enthusiasts
Other
First: Silver Rider Transportation Services
Second: Department of the Interior and Friends
Third: An American Walking Club
Pageant girls
First: Cinderella Girls Youth Development
Second: Miss Nevada Jr. High, High School and Collegiate
Third:Miss Las Vegas Scholarship Organization
Religious organization
First: Grace Christian Academy
Second: Faith Christian Church
Third: St. Christopher's Episcopal Church
Youth groups
First: Girl Scouts Troop 241 and Friends
Second: Cub Scouts Pack 30
Third: Girl Scouts Troop 431