Program aids survivors of Army veterans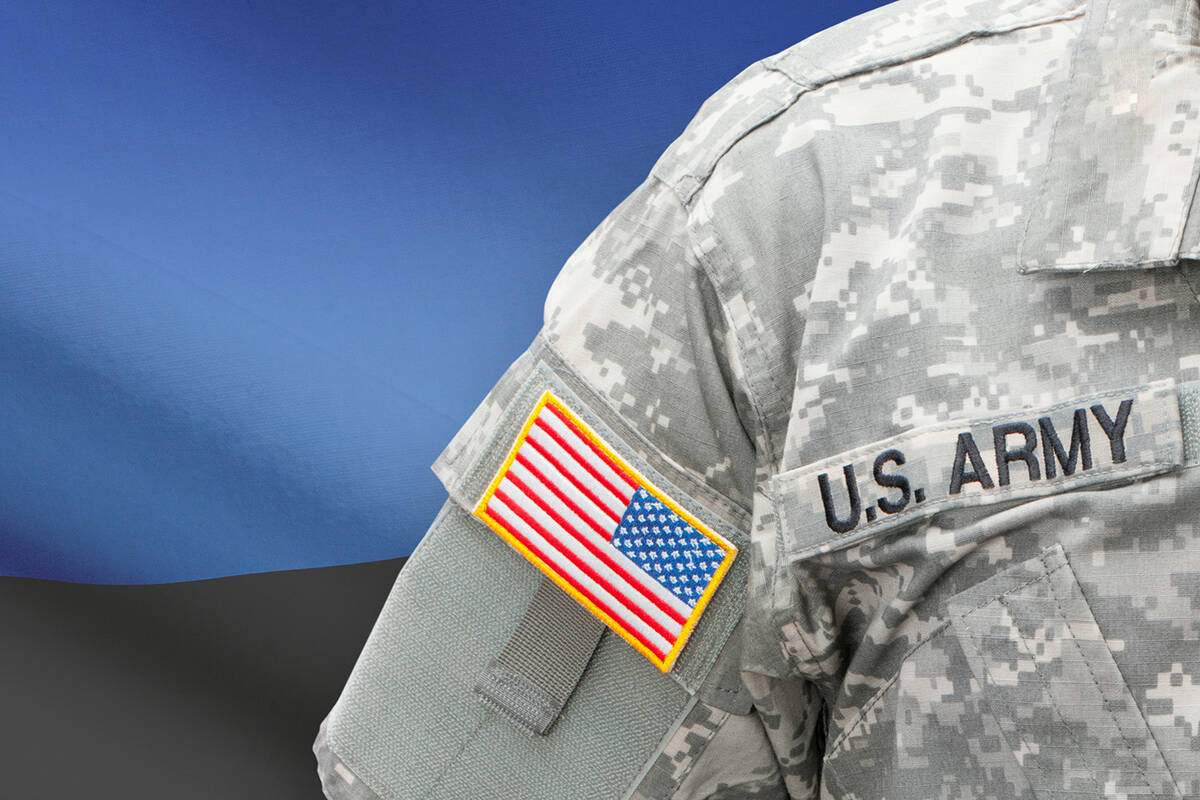 Many times after the loss of a loved one there are unresolved issues or questions that may surface months or years later. When that occurs with Army families who require such assistance, the Army is committed to help them through its Survivor Outreach Services program.
In Southern Nevada, the outreach coordinator is Lorna Briggson, a civilian contractor who represents SOS via supervision from the state's Army National Guard unit. Irrespective of the deceased service member's component, duty station, status, location or manner of death, Briggson offers dedicated outreach and support.
"We're here to provide service to military families who have lost loved ones in the Army," she explained.
Other military units have similar operations, but Briggson only works with Army families. Her territory covers from the middle of the state to the south.
"I have a counterpart in the north," she said. "I have a caseload of 279 families, and I work with about 30 of them a month."
But she is quick to point out that if she is contacted by a new family or one she knows who needs to see her immediately, she will make time. Regarding that, although her office is open five days a week during regular business hours, there is always someone available to answer the phone evenings and weekends.
When she initially contacts a family that has lost a loved one, sometimes she is told that they wish to grieve alone and do not require her services. In those instances she backs off and allows some time to pass, but she will contact them again in a reasonable time. She said she understands that everyone grieves in a different way, and she provides everyone enough space to let them go it alone if they so chose.
"We're here to navigate … the path of least resistance for surviving families of fallen soldiers," she proudly said of her organization.
Any surviving family member can contact Briggson directly at any time for any reason concerning needed support, or to address complaints by spouses or other dependents. Areas such as casualty assistance, receipt of military or VA benefits and related topics are within her purview.
Briggson is originally from New Mexico and comes from a longtime military family.
"My father was a major in the Air Force, and most of my uncles were also in the military. My son was in the Army as well," she said.
Although she has been in her position for less than a year, she has been making the rounds of many veterans' gatherings through the region. She was at the Boulder City's Southern Nevada Veterans Memorial Cemetery during the Wreaths Across America event in December, and also attended the dedication of a new area on the cemetery grounds.
She said she is planning to visit with many of the veterans' service organizations such as the Veterans of Foreign Wars, the American Legion and the Disabled American Veterans, as time permits.
Briggson also arranges for eligible survivor families to receive official Gold Star lapel pins. The pins contain a gold star on a circular purple background. They are presented to widows, widowers, parents and other next of kin of armed forces members killed in combat operations.
There are many departments, units and agencies within the Army that survivors are often left to deal with, and Briggson's job is to make it easier to clear the way. Some examples of the military contacts and services that she offers on a regular basis over and above general bereavement counseling include providing expertise on state and federal benefits, arranging for estate and financial advice when requested, educating the military command and community social services and support agencies of the needs of the survivors, forming networks and support groups so survivors can have peer support readily available, connecting survivors with appropriate mental health support and counseling as requested, connecting with emergency financial services, obtaining service reports when needed, providing military legal assistance, explaining the various educational benefits that are available and detailing health support availability through the military Tricare system.
Another area of explanation includes signing up survivors for the Defense Enrollment Eligibility Reporting System, known throughout the military as DEERS. It's a database of information on uniformed service members that includes detailed contact information on family members. Registration in DEERS is required in order to receive Tricare benefits.
But more than that Briggson explained that in case of emergencies or other situations where contact of family members is required, "that particular military reporting system can be invaluable when time is of the essence." She makes sure that family information of survivors is up-to-date.
Briggson can be contacted directly at 702-324-4767 or via email at lorna.m.briggson.ctr@army.mil.
Chuck N. Baker is an award-winning journalist and a Vietnam War Purple Heart veteran. He can be heard at 8:30 a.m. each Sunday on KKVV-AM hosting "That's America to Me" and occasionally on KUNV-FM hosting "America's Veterans, Today and Tomorrow."