New Wells Fargo manager puts focus on community
February 26, 2014 - 2:06 pm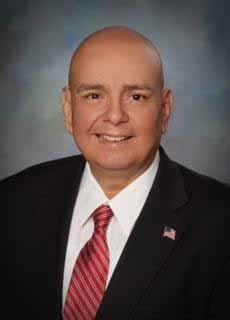 When it comes to community banking, Pete Amaya always puts the community first.
Amaya, known as Coach Pete among his peers and co-workers, was named vice president of community banking and branch manager for the Boulder City branch of Wells Fargo in December. Since then, he has made a point of becoming a member of the community and visiting businesses and organizations citywide.
He said being involved in the community and supporting area events and activities is key to his job. He also plans to serve on the boards of clubs and organizations, as he has in other communities where he worked.
"Being a good corporate citizen parallels my desire to live in a small town."
Amaya said his primary concern is to help area residents achieve and excel in financial matters.
"What I want to do is promote America's community bank, which is Wells Fargo, and create awareness that we are more than just a bank," he said. "We are a strong proponent of economic development and empowerment."
He said the Boulder City branch is a one-stop financial center that can handle any residential or business need.
Amaya has worked in banking in six states during the past 36 years, including 27 years with Wells Fargo. He transferred to the Boulder City area after working in Meridian, Idaho, where he served as vice president and branch manager for Banner Bank.
He has worked as a consumer market manager, district manager, regional manager and branch manager. He has worked in management with community, private, business and commercial banking. He also is a U.S. Army veteran and served as a military policeman.
He said he earned his nickname, the only one allowed on a Wells Fargo vice president's name tag, because of his philosophy of mentoring his co-workers in the same way he did when he served as coach of Little League and football teams early in his adult life.
"My motivation is to have fun and play to win," Amaya said.
Amaya is a member of the American Bankers Association, Boulder City Chamber of Commerce, Rotary Club, Lions Club, Optimist Club, Kiwanis International and the American Legion, Boulder City Post 31. He studied business administration and finance at the Anderson School of Business at University of California, Los Angeles and at California State University, Northridge as well as with the American Institute of Banking and American Bankers Association.
Wells Fargo is at 412 Nevada Highway.