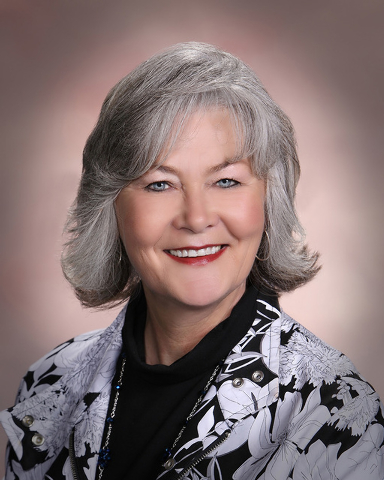 Soroptimists recognize Walker for service to country
Dawn L. Walker of Boulder City is the recipient of Soroptimist International of Greater Las Vegas' Women Honoring Women Who Serve award. She was recognized recently during a dinner at the Soroptimist International of the Americas Sierra Nevada Region 38th annual Conference in Reno.
The Women Honoring Women Who Serve project is the Sierra Nevada Region's "thank you" to one honoree selected by each of the 60 participating clubs. The regional members and clubs were given an opportunity to show their gratitude for service women who put themselves in harm's way to defend our county.
Walker, who served in the Army from 1974 to 1977, was an air traffic control specialist at Simmons Army Field at Fort Bragg, N.C.
She works full time as a May Kay independent senior sales director, and volunteers for Honor Flight Southern Nevada working to make veterans aware of the organization and to assist in logistics of the flight, primarily qualifying the veterans.
Soroptimist is an international organization for business and professional women who work to improve the lives of women and girls in communities worldwide. The Sierra Nevada Region represent more than 2,200 members in 60 clubs from Sacramento to Yreka, Calif., and almost all of Nevada. The international organization has almost 95,000 members in 120 countries.
Golay completes Navy basic training
Navy Seaman Recruit Taylor A. Golay, daughter of Ryan A. Golay of Boulder City and Sabatha L. Kelsey of Meridian, Idaho, recently completed basic training at Recruit Training Command in Great Lakes, Ill.
During the eight-week program, Golay completed a variety of training that included classroom study and practical instruction on naval customs, first aid, firefighting, water safety and survival, and shipboard and aircraft safety. An emphasis was placed on physical fitness.
The capstone event of boot camp is Battle Stations. This exercise gives recruits the skills and confidence they need to succeed in the fleet. Battle Stations is designed to galvanize the basic warrior attributes of sacrifice, dedication, teamwork and endurance in each recruit through the practical application of basic Navy skills and the core values of honor, courage and commitment.
Golay is a 2013 graduate of Mountain View High School in Meridian.