February 17, 2016 - 3:23 pm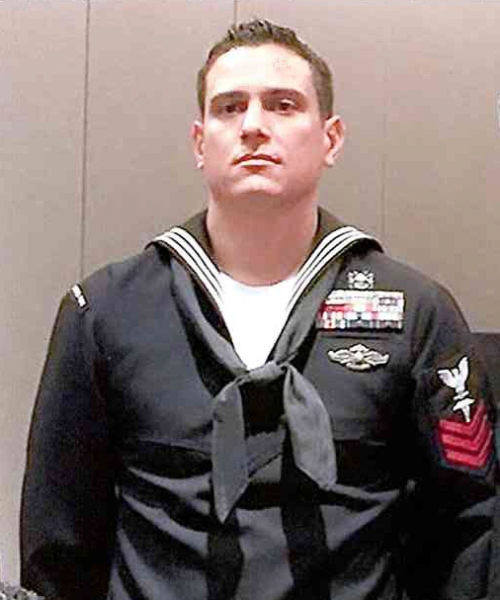 Castro completes Navy corpsman program
Garrett H. Castro, who graduated from Boulder City High School in 2003, recently completed the Independent Duty Corpsman program in San Diego as part of his service in the U.S. Navy.
The school involves an intense 12-month medical training program of more than 2,000 hours of medical education, including three clinical rotations. Upon completing the program, corpsmen serve on every operational platform around the world, often as the sole medical provider for a unit.
Corpsmen's duties include diagnosis and treatment of simple and complex medical conditions, performing diagnostic procedures, advanced first aid, basic life support, nursing procedures, minor surgery, basic clinical laboratory procedures, and other routine and emergency health care procedures. As senior medical department representatives, they are responsible for departmental shipboard administrative and medical logistics tasks.
He and his wife, Sweet, have two sons, Rowan and Everett. Castro is the son of Charlotte Tallas of Boulder City.
Newby named to Dominican University's dean's list
Tyler Newby of Boulder City was named to the dean's list at Dominican University in River Forest, Ill., for the fall 2015 semester.
To qualify, students must achieve a semester grade-point average of 3.80 on a 4.0 scale, based on full-time enrollment of 12 credit hours.