Local hardware stores beat big boxes
November 14, 2018 - 4:45 pm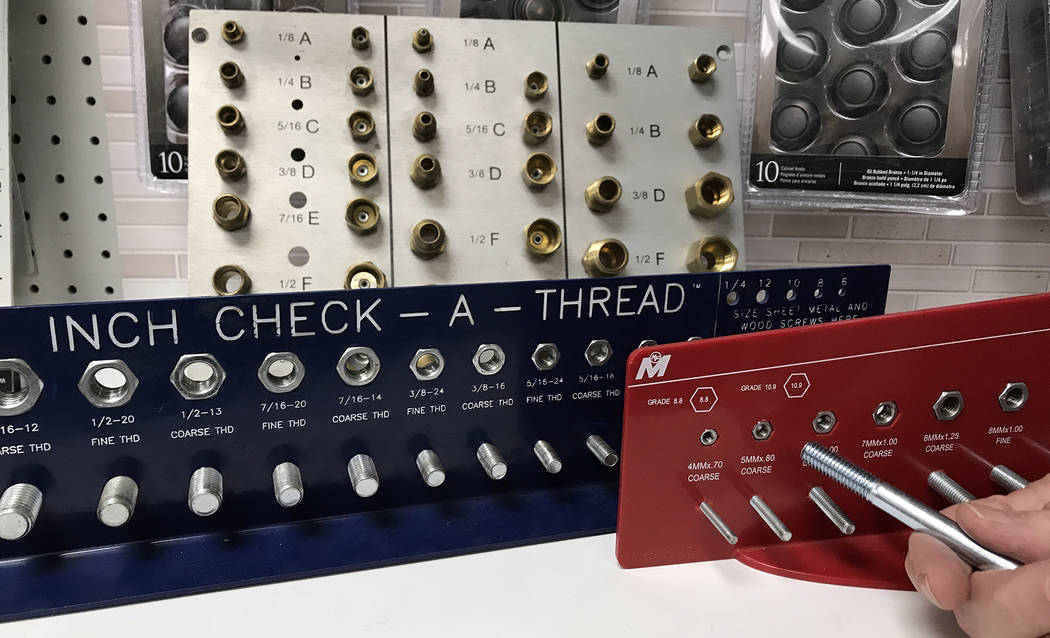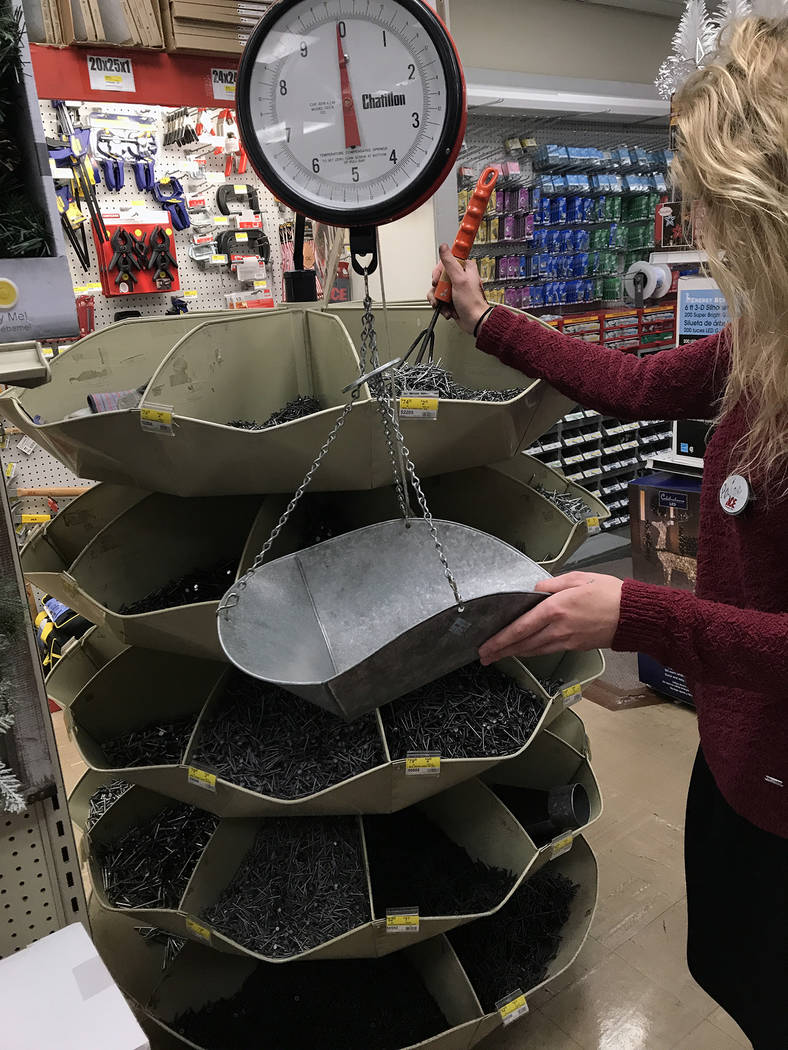 With Small Business Saturday, a movement created to promote neighborhood small businesses, coming up Nov. 24, I'm reminded of the number of times I've run into our local True Value and Ace Hardware on a DIY mission and left feeling so grateful that I have these convenient and reliable retailers right in the 'hood.
Big-box home centers certainly hold an important place in the repair/renovation world, especially for me when the Home Depot was a sponsor of my TV show, "Toolbelt Diva." Each episode had a shopping segment where I'd buy supplies with the help of an orange-vested team member. If only real-life projects fit neatly into 11-minute segments with a "ta-da!" and completed project at the end of a half-hour.
Alas, home-improvement projects usually obey Murphy's Law, and trips for supplies are rarely singular. I'd say the law of probability also comes into play for us in Boulder City, as older homes are far more likely to yield snafus and "what-the-bleeps" mid-project.
As if convenience and supporting neighborhood business weren't reason enough to shop at our local hardware stores, I contend that knowledge and old-fashioned helpfulness are what make our True Value and Ace Hardware the standout winners over team orange and team blue.
It's invaluable to have a salesperson who knows the types of issues you can run into based on knowledge of homes in the area. I learned that lesson 20 years ago while repairing a hose bib at my parents' house in Las Vegas. Multiple trips to Depot proved futile when the team member kept giving me an anti-siphon valve that could never fit. It wasn't until I went to a local plumbing supply, where the salesman knew that builders installed a type of hose bib in my folks' community whose threads didn't fit any anti-siphon valve Depot sold.
Jim Schumacher, owner of Boulder City's Ace Hardware, explains that Lowes often sends folks over to him because Ace can get parts Lowes can't. "We have catalogs that Lowes doesn't and place special orders weekly."
Be it old faucet stems or sliding door wheel replacements, parts are unique to older homes in Boulder, and it's our local hardware staffers who will best know how to help you.
Something else to love about our local hardware stores: the down-home greeting of "Hi! Can I help you find something" as opposed to walking around for 20 minutes looking for an employee who ends up knowing less about a product than you do.
I also don't appreciate having to buy a 1-pound box of screws when I need only a dozen. Not in Boulder City. You can buy them individually, just one screw or nail or pounds of them. Ace even has an old-school open fastener bin; just scoop and weigh.
Not sure of a thread size or type? Guessing a fitting diameter? Handy sizing tools are at your disposal in our local hardware stores that let you check things like SAE or metric thread gauges and fastener sizes. (SAE stands for Society of Automotive Engineers and here refers to tools whose size aligns with fractions of an inch.)
Staffers are eager help you, but don't forget to help them by bringing in the old part or a photograph of what you need. Brand and model numbers are useful, too.
That friendly helpfulness translates between True Value and Ace as well, as neither store hesitates to send customers to the other.
"Just keep them in Boulder City," says Schumacher. He adds, "It's nice to be able to work in a small town with customers you can help and become friends with. I opened in 1974. … Kids that bought toys here are homeowners now. It's gone full circle."
Local knowledge, seasoned friendly and helpful staff, convenience and keeping dollars in Boulder City. We have many reasons to make Small Business Saturday every day.
A seasoned veteran of home improvement, Norma Vally's career includes four seasons as host of Discovery Home Channel's Emmy-nominated series "Toolbelt Diva. A columnist and author, Vally splits her time in Southern Nevada, Los Angeles and New York City. Follow her on Facebook at Norma Vally "Toolbelt Diva" and visit her at www.NormaVally.com. Email Norma@NormaVally.com.