March 26, 2014 - 12:46 pm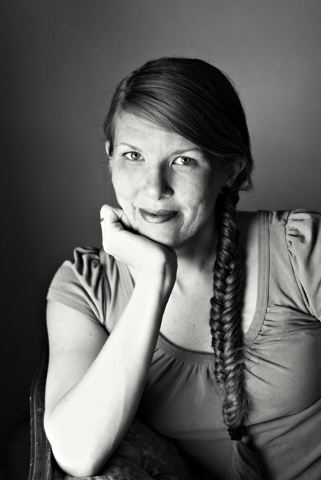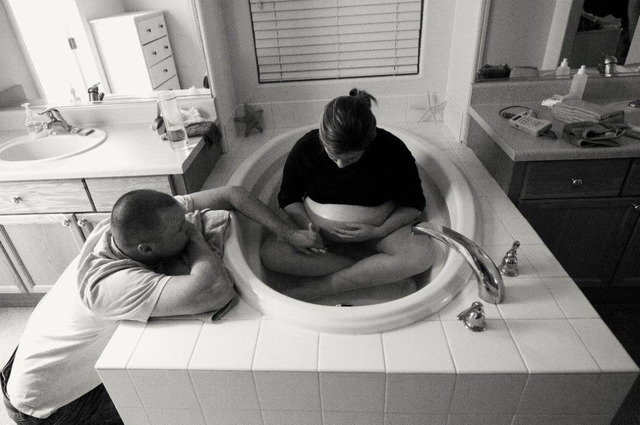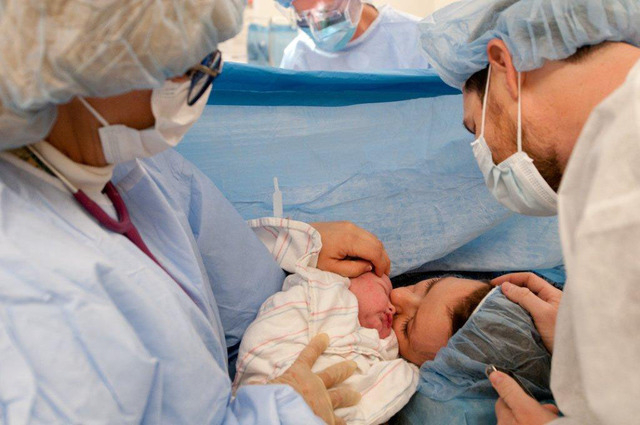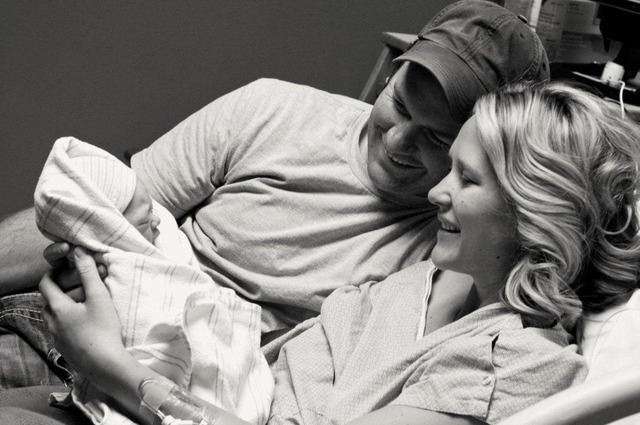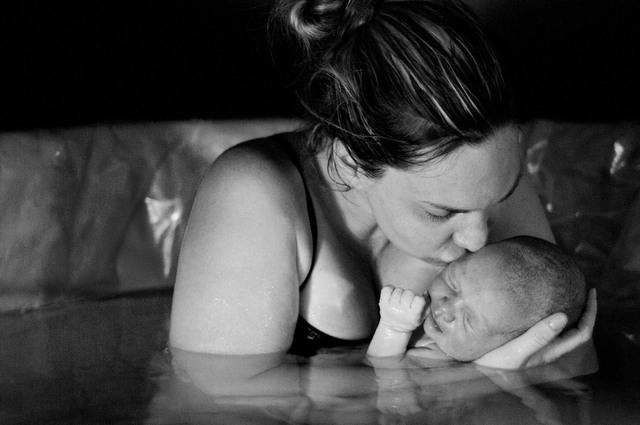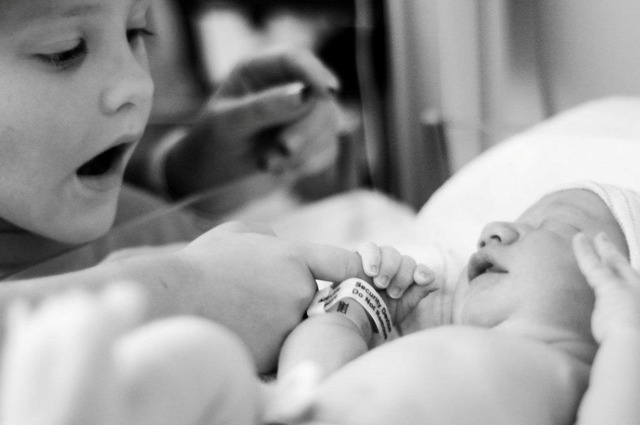 Birth. It's a once in a lifetime experience that can never be replicated, no matter how hard you try.
It can, however, be forever captured in photographs.
Catching those very first moments of a baby's life and seeing the connection that is made between a newborn and its parents is Jessica Benson's specialty.
"It's like having wedding photos," the Boulder City photographer said. "It's a very important moment in life. Your life changes drastically when a baby is born."
For the past five years, Benson has labored — pun intended — to create beautiful portraits of the birth experience.
"My job is to make (the birth) look good," she said.
Benson said she is careful to get the right look on people's faces and won't pose anyone to get a perfect picture.
"It's done in a photo-journalistic way," she said.
And because birth can be a messy, bloody experience, most of her photos are in black and white.
Many of her clients are first-time parents, but some have other children, such as Desiree and Justin Olenslager, who hired Benson to photograph the births of their fifth and sixth children.
"Previously, my husband had always taken the pictures, but in order for him to really capture the moment it meant that he wasn't able to be fully part of the moment," Desiree Olenslager said. "When I was pregnant with our fifth, I happened to hear about birth photography, and we both loved the idea. We knew it would be a great way to capture those memories without my husband having to leave my side or the baby or inviting a less experienced family member to photograph."
Desiree Olenslager called the experience exceptional.
"Jessica isn't just a talented photographer, she is also passionate about birth and when you combine that talent and passion the result is really special," she said.
Since birth is such a personal experience, Benson said she meets with the parents-to-be before being called when they are in labor.
"I want to get to know them first before I walk in while they are in labor."
Despite calling herself a private and introverted person, Desiree Olenslager said Benson's presence during the birth of her children was very calming.
"I didn't feel on guard. I didn't feel like there was a camera in my face or distracted by her," she said.
Benson, who has lived in Boulder City for 11 years, majored in photography in college and shot her first wedding shortly after graduating with an associate's degree.
She also did many family and children's portraits.
"I felt I had done most life events, but no births," she said.
Calling herself a "birth junkie," Benson had three children at the time she started taking birth portraits, all of whom were born at home. Today she has five children.
To properly document the experience, Benson remains with the parents-to-be throughout their labor until shortly after birth. She said the longest birth she witnessed was just about 33 hours.
"I had four that were over 20 hours and sometimes only three to five hours," she said.
She attends births in homes and hospitals. To date, she has witnessed 32 births.
Benson also is a certified labor doula. She said there was one birth where she felt if she wanted to make a suggestion or help with the labor, she should have the knowledge and experience to "logically give my opinion and advice."
Benson charges $950, which includes unlimited time and a photo album for each birth.
"Even with the shortest birth, I get about 100 images," she said.
Many of the births she photographs are shared on Benson's blog at www.jessicabphotography.com.
"There are a few times I captured a very personal moment between a mom and dad that I didn't feel the need to share," she said.