Grenier's monster cookies take second place
November 29, 2017 - 4:03 pm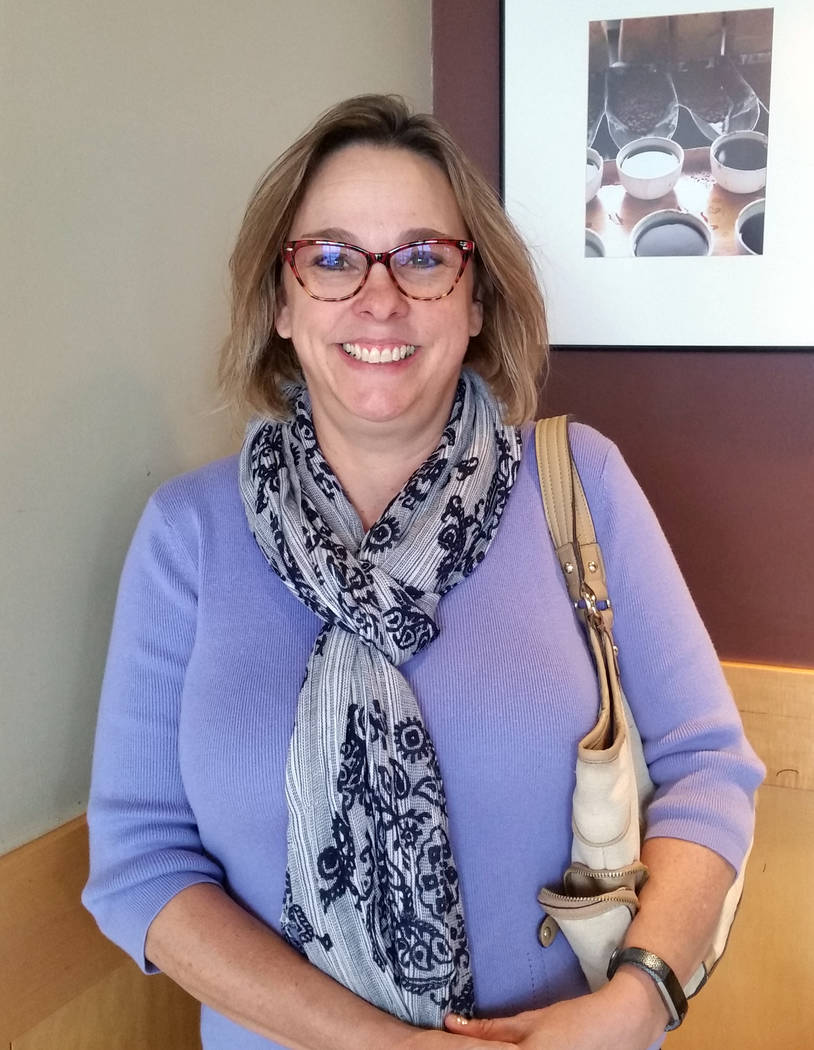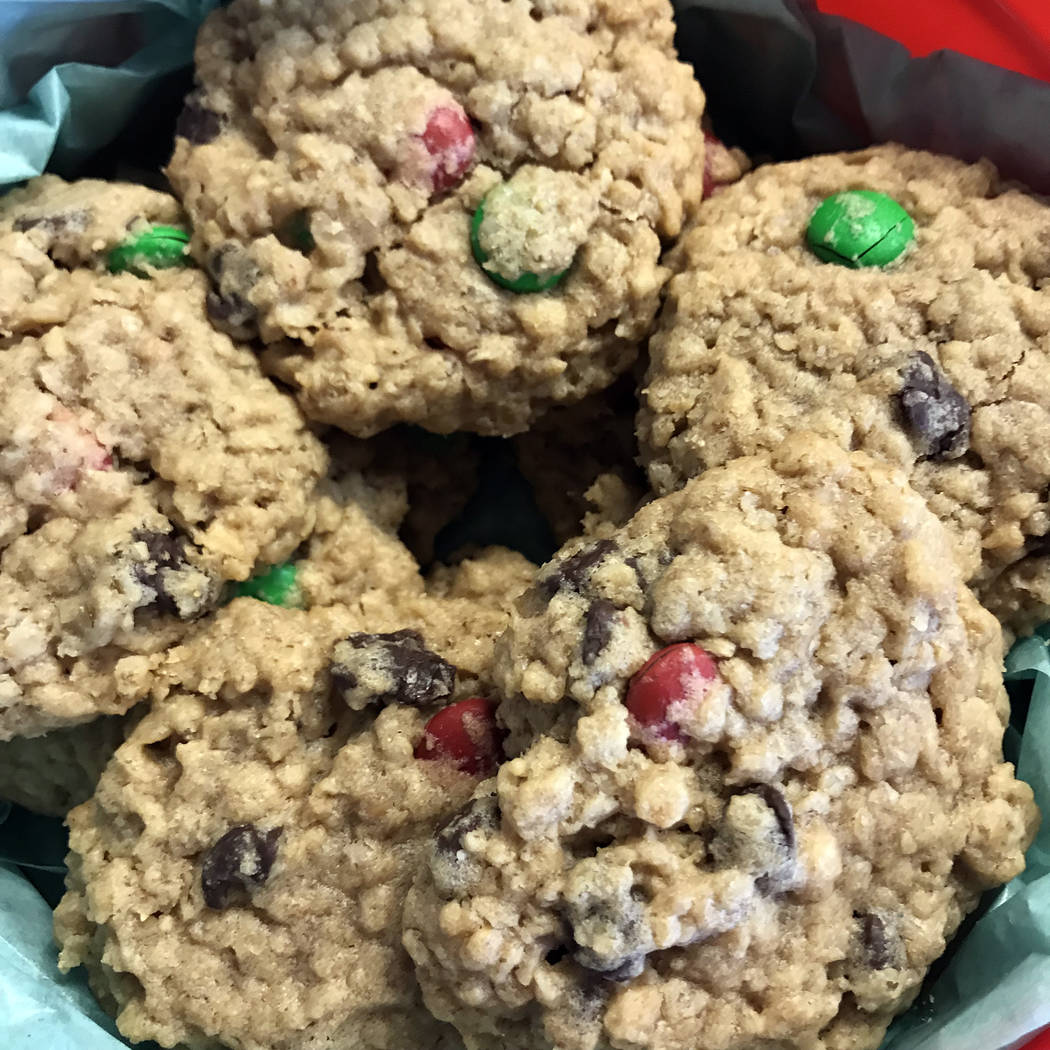 Boulder City resident Tammie Grenier earned second place in the Boulder City Review's inaugural Christmas cookie contest for her monster cookies.
"I've been a baker since probably always," said Grenier, who is from the West and has baked most of her life with her grandma, mother, aunt and kids.
She has also been baking monster cookies for a long time, first stumbling upon the recipe in 1993 when she was living in Pennsylvania.
"I was sad because my parents lived in (Las) Vegas, and I missed home," she said.
One day, her mom sent her a spiral recipe card notebook filled with different recipes.
"The monster cookie recipe came from that," she said.
Monster cookies and baking are a major holiday tradition for Grenier and her family. The monster cookie is one of three types of cookies she makes every year. The other two are Kisses cookies, peanut butter cookies with a chocolate kiss, and Rolo cookies, cookies baked with a Rolo in the middle.
Grenier also spends time making cookies for others.
At the end of September or beginning of October, she makes several dozen of one kind of cookie. After keeping a dozen out for her family, she then freezes them and makes another kind the following weekend. At one time, she had 15 different kinds of cookies in her freezer. When the holidays arrive, she makes cookie bags for friends and neighbors as well as a cookie platter for her family.
In the past few years, Grenier has cut back on the number of different kinds of cookies she makes. This year she has seven in her freezer.
Grenier said that her favorite part of Christmas is being with her family. She and her husband have three children and three grandchildren.
Monster cookies
1 cup butter or shortening
1 cup brown sugar
1 cup granulated sugar
3 eggs
1 teaspoon vanilla
1½ cups peanut butter
4½ cups oatmeal
6 ounces semisweet chocolate chips
6 ounces M&Ms
Preheat oven to 350 degrees.
Cream the butter (or shortening) and sugars. Then add peanut butter, eggs and vanilla; mix well.
Add oatmeal and stir. Batter will be thick. Then add chocolate chips and M&Ms and mix.
Drop large scoops onto greased cookie sheet (or use wax paper) and bake for 11-14 minutes.
Let cookies cool for 3-5 minutes before removing from the cookie sheet.
These cookies freeze well. You also can change the color of the M&Ms to correlate with a particular holiday or use the regular multicolored ones.
Note: This recipe has no flour in it.
Contact reporter Celia Shortt Goodyear at cgoodyear@bouldercityreview.com or at 702-586-9401. Follow her on Twitter @csgoodyear.