Friends' 'Blue' event to aid police
October 7, 2015 - 4:28 pm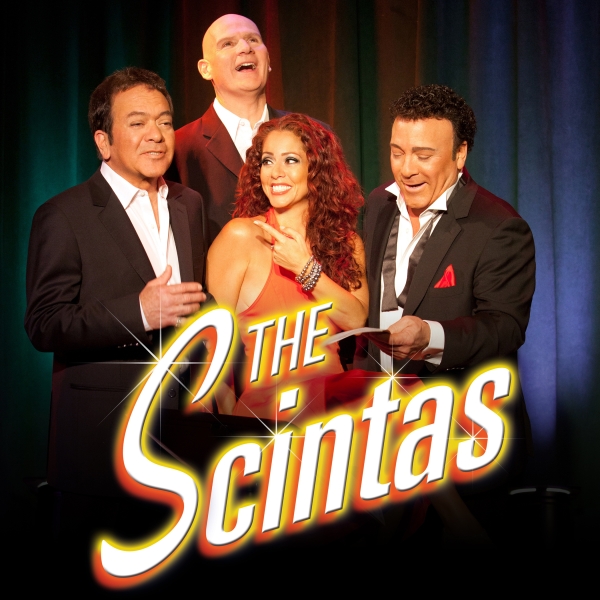 Boulder City will be blue on Oct. 23, but its residents will be anything but sad.
The evening, featuring a performance by The Scintas hosted by the Friends of the Boulder City Police, promises to be filled with laughter and music.
"It will be an emotional roller coaster that will touch their funny bones and their hearts," said Frank Scinta, who performs along with his brother, Joe Scinta, Janien Valentine and percussionist Peter O'Donnell. "It will be a night to remember — that's all I'm going to promise.
Scinta said the show will feature music, comedy and impressions. The quartet of performers is accompanied by a 28-piece band.
"A Night in Blue" to benefit Boulder City Police Department will be presented at 7 p.m. at the Boulder Theatre, 1225 Arizona St.
Although it will financially benefit the department, Friends member Vivian Harrison said one of the main purposes of "A Night in Blue" is to honor the police officers.
Police Chief Bill Conger said officers who do their job as well as those who do things in and around the community will be recognized.
Harrison said the show is family friendly.
Sue Manteris, who also serves on the event organizing committee for the Friends, said the concert is another way to bridge the gap between the community and the police department. Like National Night Out, it helps build goodwill.
In addition to the show, the event will include an auction of a special gun donated by Frank Scinta. There also will be a 50/50 raffle, with proceeds helping the police department's Explorers program.
Scinta said his family has worked closely with law enforcement for decades, particularly in their hometown of Buffalo, N.Y. His brother Tony Scinta was a detective for 31 years, their cousin Joe Scinta was a department police commissioner and he spent 10 years helping with drug programs after being appointed by President Ronald Reagan.
"We need to do what we can to support our men and women in uniform," Frank Scinta said.
He said getting the group to perform at a benefit for the Boulder City Police Department was easy. They so often hear about the wrongs committed by a minute percentage of law enforcement officers, while it is "rare to hear about the 99.9 percent who do their jobs and leave their families each day not knowing if they will come home."
Conger said donations from the Friends group helps to pay for things that aren't included in the department's budget, specifically small pieces of equipment and training.
Helping sponsor the performance is Scratch House, which is hosting an after-show VIP reception with police officers and the Scintas.
Tickets for the concert are $75 or $125 for the VIP experience, which includes the reception and preferred seating at the concert. They can be obtained at Dance Etc., 525 Hotel Circle, by calling 702-293-5001 or at the booths in front of Boulder Dam Credit Union, 530 Avenue G, or the police station, 1005 Arizona St., as well as from any committee member.
Additional information is available at www.friendsofbcpd.org.
Hali Bernstein Saylor is editor of the Boulder City Review. She can be reached at hsaylor@bouldercityreview.com or at 702-586-9523. Follow @HalisComment on Twitter.