Fluffy cookie recipe ties for first in BCR's contest
November 21, 2018 - 6:04 pm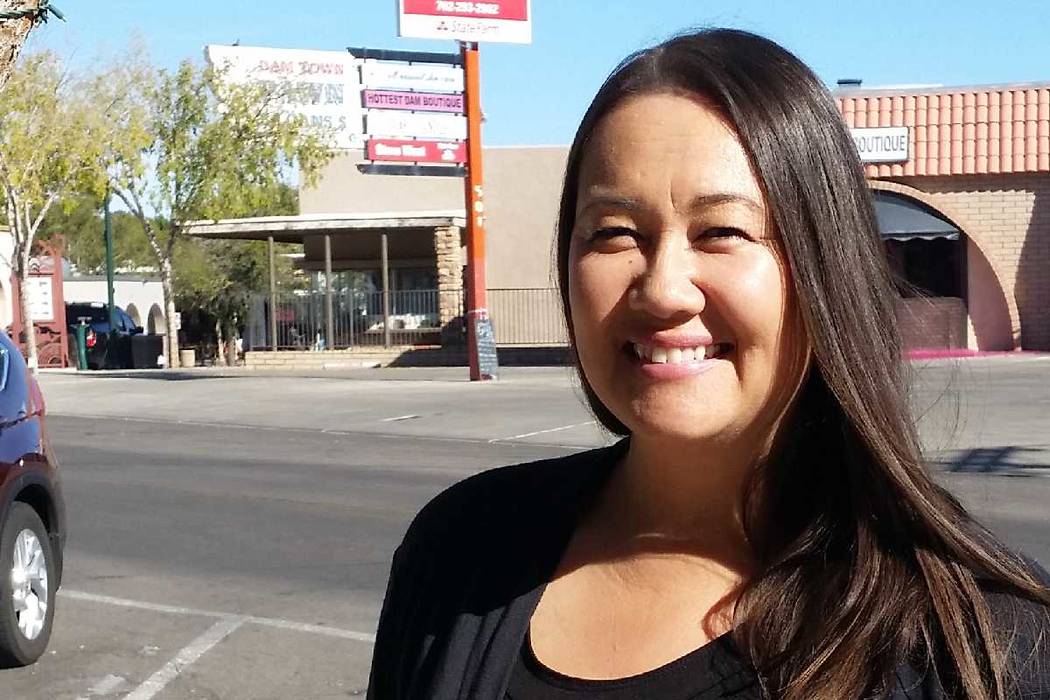 Boulder City resident Wendy Krumm tied for first place in this year's Boulder City Review Christmas Cookie Contest with her fluffy Christmas tree cookies.
Krumm said she enjoys baking and usually gives the fluffy Christmas tree cookie to friends and family during the holidays.
"It's the cookie I usually give out for Christmas," she said.
She also likes making cakes for her friends and co-workers and enjoys blessing people with food.
"I just like baking, cooking, and sharing. … I didn't know much about cooking when I got married," she said. "It was something learned through trial and error. Over the years, I've just gotten better."
Her favorite items to bake are casseroles and comfort food.
Krumm said she decided to enter the Christmas Cookie Contest after seeing the announcement when she was scrolling through Facebook.
"I found it again and said, 'I'm going to do it,'" she said. "It was something fun."
Krumm works at the Boulder City Municipal Court House. She has lived in Boulder City since 1998, and she and her husband, John, have been married for 25 years. They have three children.
Fluffy Christmas Cookies
Wendy Krumm
For the cookies:
1 cup butter, melted
2 cups sugar
3 eggs
1 teaspoon vanilla
1 teaspoon baking soda
1 teaspoon baking powder
½ cup sour cream
6 cups flour
For the frosting:
1 ½ cups powdered sugar
3 tablespoons soft butter
1 tablespoon milk
1 teaspoon vanilla.
For the cookies:
Cream butter and sugar. Add eggs and mix well. Add sour cream, flour and vanilla; mix well. Dough will get stiff. Separate into two sections and wrap each dough in plastic wrap. Refrigerate for at least one hour.
Flour your work surface and roll out dough 1/8 inch thick and cut into desired shapes.
Bake for 7 minutes at 425 F.
When cool, frost with buttercream frosting.
For the frosting:
Mix ingredients together well. Add your favorite food coloring. Spread or pipe frosting onto cookies.
Contact reporter Celia Shortt Goodyear at cgoodyear@bouldercityreview.com or at 702-586-9401. Follow her on Twitter @csgoodyear.