Denton wins award for exposé of Bechtel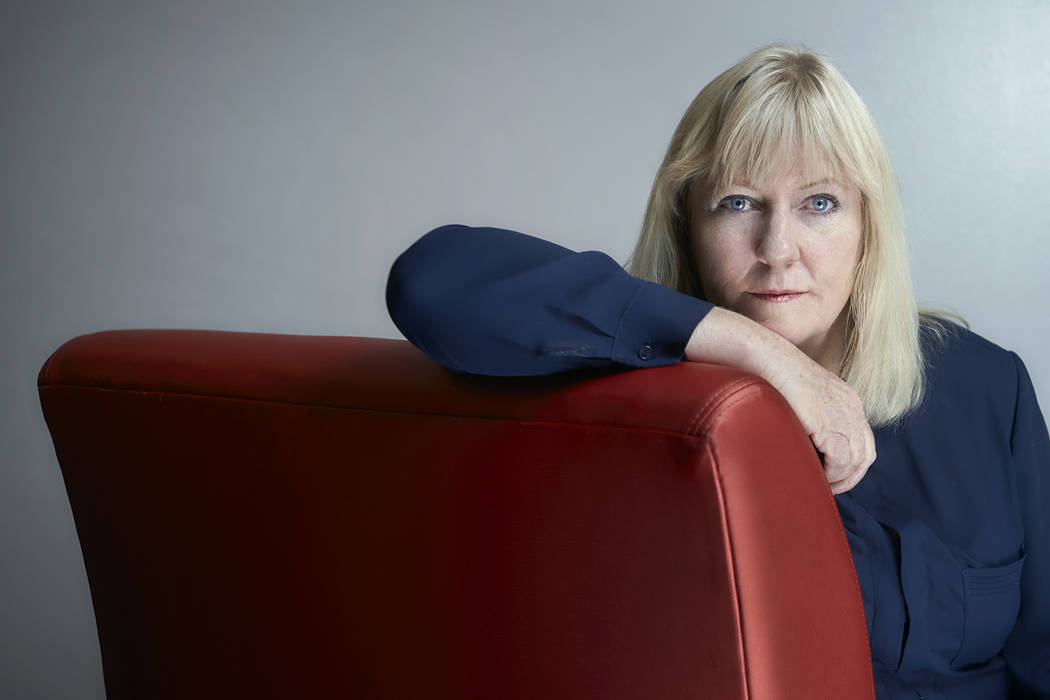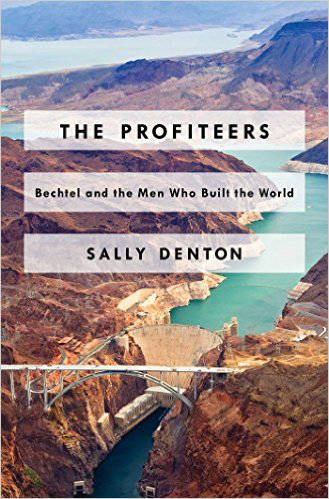 Digging deep to get the real story is just part of Sally Denton's nature. In fact, it got her fired from her first job.
On Saturday, that investigative spirit will be recognized as she receives an IRE Award for her latest book, "The Profiteers: Bechtel and the Men Who Built the World." It will be presented during a luncheon at the 2017 Investigative Reporters and Editors' conference in Phoenix.
Denton, who was raised in Boulder City and graduated from Boulder City High School in 1970, said this award is especially meaningful to her because it was determined by a jury of her peers rather than being driven by her publisher or politically motivated.
The annual awards recognize outstanding investigative work in several categories; Denton won in the book division. She will receive an IRE medal and her work will be placed in the organization's resource center story library so that others can learn from the techniques and resources she used.
From about a dozen books considered for the award, Denton's was the clear winner, according to the judges. They were impressed with her historical background and "contemporary exposé of a multinational corporation specializing in engineering, construction, energy generation and weapons of war."
They commented about how she "dug beneath the veneer of secrecy to reveal the unconscionable interconnections between government agencies and Bechtel. As a result of its massive government contracts, Bechtel has influenced American foreign policy to match its own interests, which are not always congruent with the best course for the nation."
BUILDERS OF THE DAM
Denton said she first began writing about Bechtel after the idea was presented to her because of her connection to Boulder City.
"I just thought they had built the dam … but in fact it was the first megacorporation in the American West and had an international reach."
Originally, her intention was to show how Bechtel shaped the American West, and influenced water and global warming. But as she began to research the company, she realized it was "like a primer of how government is run and the symbiotic relationship between government power and corporate power."
The daughter of Sara Denton and the late Ralph Denton of Boulder City, Denton was inspired to become an investigative reporter after the 1976 death of Don Bolles, an investigative reporter for The Arizona Republic, whose murder by a car bombing has been linked to the mafia.
"It really hit home for me because it was in Arizona and there were a lot of Las Vegas connections to organized crime," she said. "IRE started in response to that.
It was the first time in America that a bunch of rival newspapers (collaborated.) Everyone sent a reporter and contributed; … it was too big a story for one reporter."
She said the reporters worked on the story together not necessarily to solve the Bolles' murder, but rather to finish the story he was working on and send a message that we don't kill reporters in America.
It remains a timely reminder, she said.
GOOD REPORTING
She was fired from her first job with the Boulder City News, because of that spirit of getting to the bottom of a story.
"I just thought that was what good reporting was," she said.
Though she always wanted to be a writer, Denton said she didn't have any formal training as a journalist when she began her career and learned much by reading about Edward R. Murrow.
Upon leaving Boulder City, she went to Espanola, New Mexico, where she was assigned to write about the bludgeoning of a young Hispanic woman.
"After a few weeks I realized they were not even trying to solve this case. We went to the morgue and found 20-something recent murders of women and they were all unsolved. They were all young, beautiful Hispanic women."
Denton pursued looking into the murders, which didn't seem to be related or the work of a serial killer, and began writing articles about them.
"Before it was all over, they had opened the cases of 13 of them," she said, noting that some were solved and the women turned out to be cocaine couriers with ties that went all the way up to the state legislature.
That resulted in her first major investigative reporting award and a new job with Jack Anderson, who Denton called a "muckraker." She was part of a team of investigative reporters helping him dig up stories for his column, which ran in about 1,000 newspapers, along with his morning radio show and a television show.
MURDER PROMPTS BOOK
Denton said she believes her interest in investigative reporting stems from the 1977 murder of her college roommate in Colorado.
"That murder is what led to a 40-year career," she said.
It also will be the topic of her next book.
She said that if you look at murdered women and those who have disappeared, you will get to the bottom of every corrupt power structure in every location.
"Why is it that women are so expendable when you threaten to expose their partners or whoever?" she asked.
Denton said she decided to write the book after her publisher told her that there had to be something unrelenting that was driving her.
"By accident, I began following murders and it became clear to me that I was obsessed with the murders of women because of what happened to my roommate. This feels very timely to me … Silencing of women is a very big thing."
Hali Bernstein Saylor is editor of the Boulder City Review. She can be reached at hsaylor@bouldercityreview.com or at 702-586-9523. Follow @HalisComment on Twitter.