Community Briefs, March 1
February 28, 2018 - 3:52 pm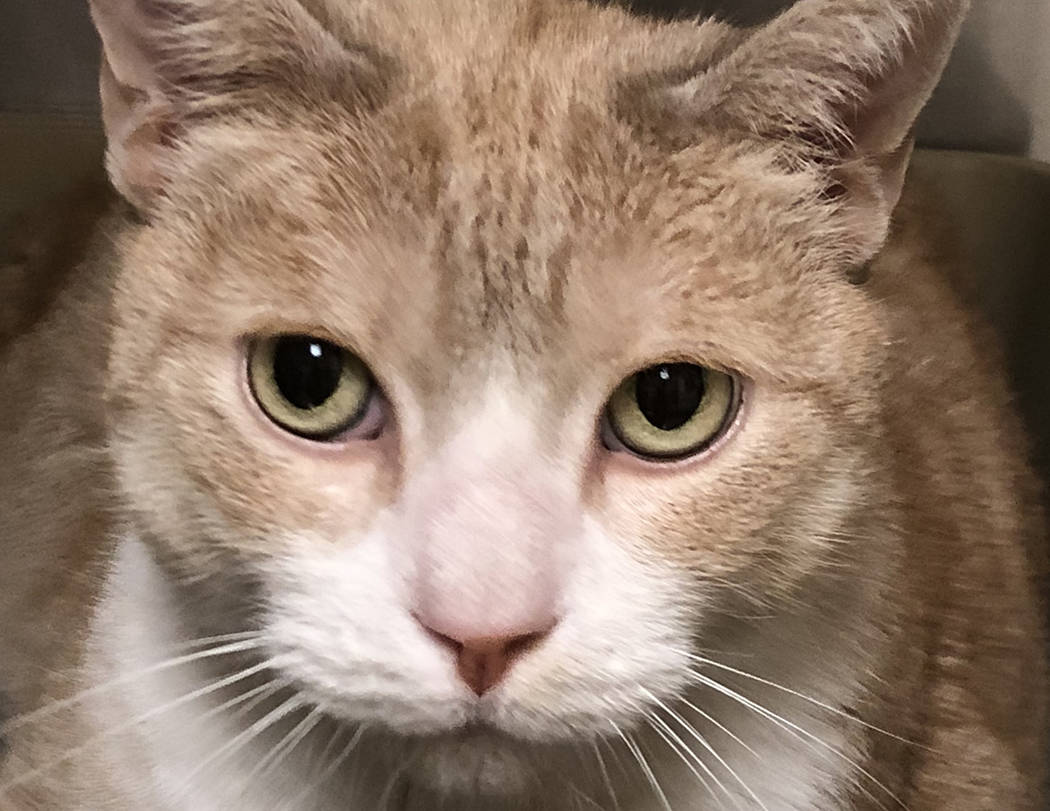 Mexican chip dip competition will benefit Emergency Aid
The second annual Mexican Chip Dip Competition to benefit Emergency Aid of Boulder City will be held Saturday, March 3, at the Boulder City Elks Lodge, 1217 Boulder City Parkway.
The event, presented by Elks Lodge 1682, will feature competition in two categories: salsa and other, which can include dips such as bean dip, guacamole, ceviche, seven-layer and queso. Tortilla chips and vegetables to sample the dips will be provided.
There also will be a silent auction, activities for the entire family and prizes.
The Elks will have hamburgers and hot dogs available for sale.
Proceeds from the event will help stock Emergency Aid's summer pantry.
For more information, call 702-293-0332.
Garden club to learn about landscape design Wednesday
The Boulder City Garden Club will meet at 6:45 p.m. Wednesday, March 7, in the Boulder City Library, 701 Adams Blvd.
Award-winning landscape designer Denise McConnell will speak. Her talk is titled "Landscape Design: Begin with the Dream in Mind" and starts at 7 p.m. This will be the first of two lectures on the subject.
Everyone is welcome to attend.
League of Women Voters speaker to address AAUW members
Area residents are invited to join the Boulder City Branch, American Association of University Women, for its Monday, March 5, meeting to be held in the meeting room of the Boulder City-Hoover Dam Museum in the Boulder Dam Hotel, 1305 Arizona St.
Guest speaker will be Jenni Tifft-Ochoa of the League of Women Voters of Southern Nevada, who will discuss the league's current projects, including improving early interventions for behavioral health care, passing ballot Question 5 to bring automatic voter registration to Nevada, and raising awareness of the national popular vote movement to change the Electoral College.
Tifft-Ochoa was recently accepted into the history graduate program at UNLV and will be a graduate assistant. She is vice president of the Phi Alpha Theta History Honors program, a Nevada Promise mentor, a member of the advisory board for the Intersection at UNLV and a founding member of the parent advisory committee at the American Leadership Academy.
Alzheimer's support group to meet at veterans home
The Nevada State Veterans Home is partnering with the Alzheimer's Association Southern Nevada Region to offer a support group to the public to share information, experiences and problem-solving through peer interaction. The group will meet at 1 p.m. on the fourth Tuesday of each month in the chapel of the home, 100 Veterans Memorial Drive.
Additionally, classes to provide education to increase awareness of and knowledge about Alzheimer's disease and other types of dementia will be offered at 1 p.m. on the first Thursday of each month in the home's chapel.
This month's topic will be "Healthy Living for Your Brain and Body: Tips from the Latest Research."
Additional topics will be: "Know the 10 Signs" on April 5; "The Basics" on May 3; "Legal and Financial Planning: on June 7; " Understanding and Responding to Dementia – Related Behaviors" on July 5; "Effective Communication Strategies" on Aug. 2; "Dementia Conversations: on Sept. 6; "Living with Alzheimer's: For Care Partners, Early Stage" on Oct. 4; "Living with Alzheimer's: For Care Partners, Middle Stage" on Nov. 1; and "Living with Alzheimer's: For Care Partners, Late Stage: on Dec. 6.
Guild's art gallery to feature drawings by Townsend
"I Dare You Not to Smile" is the title of the exhibit featuring works by Julie Townsend at the Boulder City Art Guild's gallery throughout the month of March.
Townsend works in acrylic paints but says drawing is her first love. She said she finds the contrast between the black of the ink and the white of the paper satisfying. Sometimes she adds a touch of color to her drawings with colored pencils.
"My work has certainly evolved over the years, and I find it so much easier to be colorful and humorous with my art, using bold strokes or thick paint," she said.
A reception in her honor will be held from 1 to 3 p.m. Saturday, March 17, at the gallery inside the Boulder Dam Hotel, 1305 Arizona St.
The gallery is open from 10 a.m. to 4 p.m. Monday through Saturday and from 10 a.m. to 3 p.m. Sunday.
Boulder City blood drive scheduled for Thursday, March 8,
A blood drive to benefit the community and Boulder City Hospital will be held from 1 to 7 p.m. March 8 in the gymnasium at The Church of Jesus Christ of Latter-day Saints, 916 Fifth St.
Each donation also includes a free cholesterol screening.
All donors will receive Hero Rewards points redeemable for a variety of gifts through United Blood Services.
To schedule an appointment, visit www.bloodhero.com and use the code bouldercity, or call Lee McDonald at 702-795-8335.
Support group for widows to meet
The March meeting of Anew Women's Network will be held at 1:30 p.m. Saturday, March 10, in the community room at Boulder City Library, 701 Adams Blvd.
The support group for widows meets the second Saturday of the month. Members share a light lunch as they exchange information.
For further information, call Fran Jordan at 702-371-5932.
See Spot Run to hold cleanup
See Spot Run will hold a cleanup day at the dog park at Veterans' Memorial Park, 1650 Buchanan Blvd. Volunteers will be working from 9 to 11 a.m. Saturday, March 10. A variety of light projects will be done.
The nonprofit will hold its annual meeting at 7 p.m. Wednesday, March 21, at the Boulder Dam Hotel, 1305 Arizona St. All interested people are welcome to attend.
St. Christopher's to host Lenten services, soup dinners
St. Christopher's Episcopal Church will host Stations of the Cross at 6 p.m. every Friday of the Lenten season. Services will be followed by a soup supper and discussion group.
All are welcome.
Reservations are requested and can be made by phone at 702-371-3577.
Wine, shoe event to benefit St. Jude's Ranch
Tickets are now on sale for Wine, Women & Shoes, a fundraiser for St. Jude's Ranch for Children. The event will be held from 1 to 5 p.m. Sunday, April 5, at Green Valley Ranch, 2300 Paseo Verde Parkway, Henderson.
The festivities offer visitors a chance to purchase designer shoes while sampling wines and appetizers. There also will be a Best in Shoe contest and fashion show.
Tickets are $95 general, $150 VIP and $2,000 for a VIP table for 12.
To purchase tickets, visit https://stjudesranch.org/events/wine-women-shoes.