Community Briefs, Aug. 16
August 15, 2018 - 3:59 pm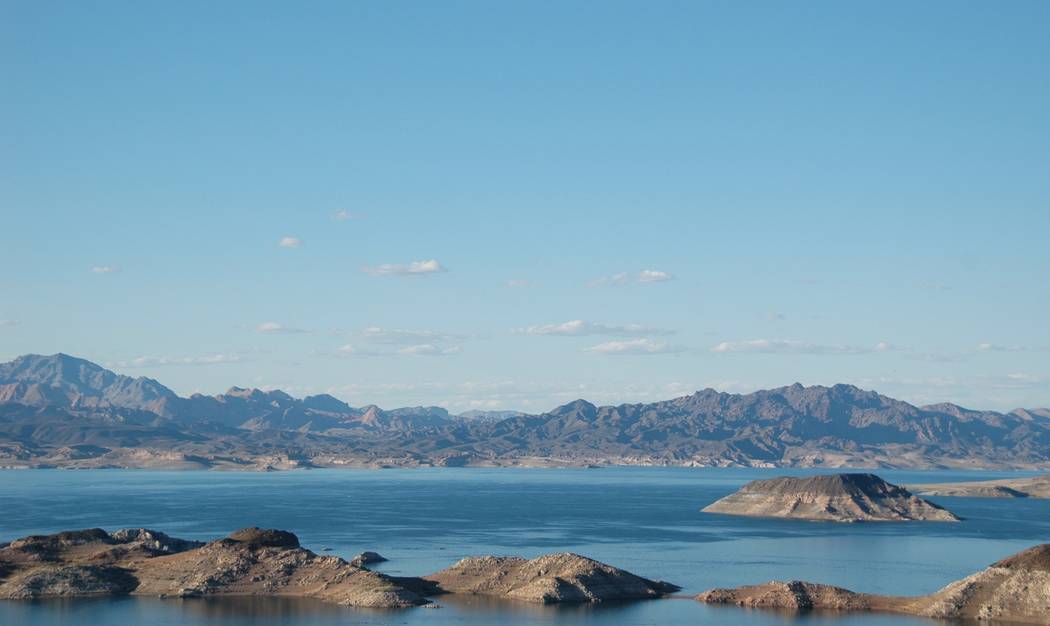 Reception scheduled Saturday for art gallery exhibitor
A reception for photographer Donavon Lockett, whose work is on display in Boulder City Art Guild's gallery this month, will be held from 1-3 p.m. Saturday, Aug. 18. Light refreshments will be served.
A collection of his works titled "Trees of the Mount Charleston Wilderness Area" is on display.
Lockett began his career taking pictures for his high school yearbook. Later, while serving in the military, he devoted his free time to developing and printing images in medium and large format.
He transitioned to digital photography and established a photography business, focusing primarily on sports and events.
The Henderson resident has a bachelor's degree in digital photography from The Art Institute in Las Vegas. He teaches high school photography for the Clark County School District.
The galley, inside the Boulder Dam Hotel, 1305 Arizona St., is open from 10 a.m. to 4 p.m. Monday through Saturday and 10 a.m. to 3 p.m. Sunday. Admission is free.
For more information, visit www.bouldercityartguild.com
Library to host crochet, teen programs
Boulder City Library, 701 Adams Blvd., has several activities planned for the coming week. These include:
■ Crochet for a cause, 2:30 p.m. Tuesday, Aug. 21, in the community room. Learn how to crochet a sleeping mat for the homeless out of plastic bags. For those 12 and older.
■ Positive Action, 3 p.m. Wednesday, Aug. 22, in the board room. For those 12-18.
Call 702-293-1281 for details, reservations or more information.
Ranger chat, fishing event planned at Lake Mead
Lake Mead National Recreation Area has a variety of special events happening in the coming week. These include:
■ Ranger chat, "Public Lands: Southern Nevada Treasures," 11:30 a.m. and 1 p.m. Sunday, Aug. 19, at the Alan Bible Visitor Center, 10 Lakeshore Road. Learn about the public lands in the area.
■ Ranger program, fun fishing at the lake, 7-9 a.m. Saturday, Aug. 25, at the Hemenway fishing pier at Boulder Beach. Join the Nevada Department of Wildlife to try to catch some fish. There will be fishing tips and limited bait and gear to check out. You are welcome to bring your own gear. Water shoes, hats and sunglasses are recommended; fishing licenses are required for anyone 12 and older. Reservations requested and can be made by visiting https://register-ed.com/programs/nevada/210-angler-education. For more information, call 702-486-5127, ext. 3850.
For additional information, call 702-293-8990.
PFLAG to learn about students' legal rights
The local PFLAG group will hear a presentation about student rights from a representative with the American Civil Liberties Union when it meets at 7 p.m. Tuesday, Aug. 28, in the Elaine K. Smith Building, 700 Wyoming St.
According to a statement by the ACLU, lesbian, gay, bisexual and transgender students often face discrimination and harassment at school, and many officials know very little about laws requiring them to protect LGBT students. Your rights will be explained, and what actions you can take will be discussed.
Singers sought for Red Mountain Choir
Red Mountain Choir will begin rehearsals at 7 p.m. Aug. 30 for its Christmas concert. All singers 14 and older are invited to participate in the nonauditioned choir.
Rehearsals will be held from 7-9 p.m. Thursdays for the Dec. 7-8 concert.
To join or obtain more information, email redmountainmusic@embarqmail.com.