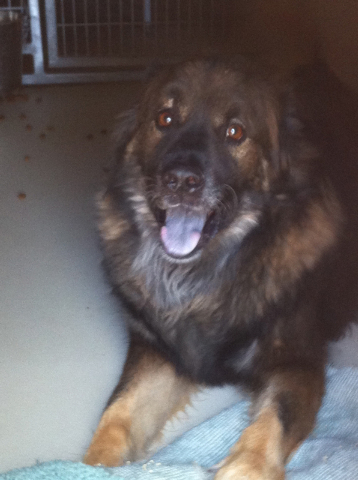 Veterans services focus
of today's NCPC speaker
The Nevada Community Prevention Coalition will meet at 3 p.m. today in the council chambers at City Hall, 401 California St. The guest speaker will be Tony Forbes, director of outreach and engagements for the Nevada Veterans Services Department.
Among his duties is helping nonprofit organizations, state educational institutions and state government agencies create programs to support the education, employment and wellness of veterans.
At 7 p.m. Monday, the coalition will join forces with the American Lung Association for a Love Your Lungs event that will include information about lung health and lung cancer, as well as special speakers. It will be held at The Dillinger, 1224 Arizona St.
Library schedules variety
of activities, events
Boulder City Library, 701 Adams Blvd., has several activities planned for the coming weeks. These include:
■ Martha Speaks Reading Buddies, 10 a.m. today in the community room. Vegas PBS presents the program to teach new words. For those 4-8. It continues each week through Aug. 7, which a certificate awarded to those who attend all classes.
■ Baby Boogie: Dance … Play!, 3-4 p.m. today in the community room. Children are invited to play and dance to kids' music. For children 7 and younger.
■ Our Solar System, 10-11 a.m. Friday in the community room. Learn more about the planets in our solar system and other Kuiper Belt objects. A craft activity involves making moon craters. For children in kindergarten through age 8.
■ Movie, 1:30-4:30 p.m. Friday in the community room. "The Hobbit: The Desolation of Smaug" will be shown. For children 13 and older. Bring snacks, beverages and comfortable seating.
■ Egypt: Pyramids and Mummification, 10:30 a.m. Monday in the community room. The Las Vegas Natural History Museum will present a program about ancient Egyptians by building a pyramid and exploring the mummification process. For children in kindergarten through age 8.
■ Preschool story time, 10 a.m. Tuesday in the board room. For children 3-5 and their caregivers.
■ Teen craft: clothes pin wreath, 1 p.m. Tuesday in the board room. For children 12 and older. Advance registration required.
■ Toddler story time, 10 a.m. Wednesday in the board room. For children younger than 36 months.
■ Animal, Vegetable or Mineral: Which is It?, 11 a.m. Wednesday in the community room. The McCaw School of Mines will present the program for children in kindergarten through age 8.
■ Banned Books Club, 3-4 p.m. Wednesday in the board room. For those 12 and older.
Call 702-293-1281 for details, reservations or more information.
Malaria survivor to speak
of church trip to Uganda
Cameron Thompson, who contracted malaria while on a church trip to Uganda, will share his story at 11:30 a.m. Sunday at the Senior Center of Boulder City, 813 Arizona St.
His appearance is sponsored by the Boulder City United Methodist Church as part of the UMC international mission Imagine No Malaria. Through the mission, churches provide mosquito netting, education and treatment to thousands of people.
Additionally, the United Methodist Church operates hundreds of hospitals, clinics and health outposts in Africa and ensures the facilities have the diagnostic test and treatment equipment needed to save lives.
According to Imagine No Malaria, the disease kills one person every 60 seconds in sub-Saharan Africa.
Thompson is a resident of Boulder City and a 2011 graduate of Boulder City High School. Shortly after his graduation, he went with his church to work in an orphanage in Namulanda, Uganda, for half a year. He is currently attending UNLV.
A LemonAid stand will offer drinks for a donation to Imagine No Malaria before and after Thompson's presentation, along with a light meal.
All are welcome to attend.
American Legion plans to decide on blood drive date
The American Legion of Boulder City is planning to hold a blood drive in September or October. To determine the best day and time for the event, post members are requesting that interested donors contact them by telephone at 702-293-6374 or email at BCPost31@embarqmail.com to state their preferences.
In addition to stating what time or date would be ideal for making blood donations, the post is asking potential donors provide their name and contact information.
For questions about blood donor eligibility, contact the American Red Cross at www.redcrossblood.org or call 866-236-3276.
Kidney health class to be at Boulder City Hospital
Boulder City Hospital, in conjunction with the Senior Center of Boulder City and the Nevada Community Prevention Coalition, is presenting a free Kidney Smart class. It will be at 10 a.m. July 29 at the Senior Center, 813 Arizona St.
During the class, the five stages of kidney failure and disease will be discussed.
Reservations are required and must be made by July 25. For reservations, call the hospital at 702-293-4111, ext. 576.
St. Christopher's changes worship hours summer
St. Christopher's Episcopal Church announced new summer hours for Sunday worship. Celebration of the Holy Eucharist will begin at 9 a.m. Sunday through Aug. 31. Shared Wednesday night worship with United Methodist Church will continue at 6:45 p.m.
St. Christopher's is at 812 Arizona St. For further information, contact the parish office at 702-293-4275.
Portions of Wetland Trial closed through October
Portions of Wetland Trail in Lake Mead National Recreation Area are temporarily closed through October during the construction of a grade control structure in the Lower Las Vegas Wash.
The trail head and parking area on Northshore Road along with adjacent areas will be closed to access, hiking and other recreational uses.
The grade control structure will reduce erosion in the Las Vegas Wash to protect the stability of the bridge. It also will reduce sediment transported from erosion in the wash into Lake Mead, as well as protect Lake Las Vegas Dam and outlet works.
Parks department sets
program for children
Boulder City Parks and Recreation Department is offering children in kindergarten through fifth grade a fun playground program this summer. Summer Parks will include activities such as field trips, arts and crafts, games, sports and special events.
The summer program continues through Aug. 22. Cost is $9 for a half day and $18 for a full day.
For details call 702-293-9256.
Host families for exchange students sought
Host families are being sought for the fall semester and full school year for students between the ages of 15 and 18 who will be visiting the U.S. from around the world.
Host families serve as mentors and a home base for the students, who become members of the family and integrate into their hosts' routines and traditions.
"Every year the state of Nevada plays host to talented, top-of-their-class students with the lifelong dream of studying in America," said Darlene Benjamin, area director of iE-USA, the sponsoring program. "Nevada's spirit of hospitality and focus on academic enrichment makes it an ideal environment to develop cultural exchange and promote international diplomacy on a local level."
iE-USA is a nonprofit organization dedicated to promoting education and understanding through intercultural and academic exchange. iE-USA is certified by the Council on Standards for International Educational Travel and strictly adheres to all U.S. Department of State Student Exchange Program regulations and guidelines.
Exchange student participants undergo an extensive application and orientation process in their home country prior to being accepted into iE-USA's program. Each student is responsible for his/her own spending money and full health insurance coverage.
To learn more about hosting an exchange student, contact Boulder City representative Dawn Green at d.green@international-experience.net, 208-447-8118.
Host families may review prospective student profiles online at iE-USA.org. Families interested in hosting this year must apply by Aug. 15.
American Legion breakfast served Thursday mornings
All veterans and their families are invited to the American Legion's varied menu breakfast from 6-8:30 a.m. Thursdays at the American Legion Hall, 508 California Way, between Boulder Bowl and Grace Christian Academy. There is no cost to attend, but donations are welcome.
Legionnaires and eligible veterans are invited to the American Legion meeting at 7 p.m. the first Tuesday of the month at the hall.
Call Cmdr. Gregory Hall at 702-293-6374 for more information.
Walking group meets at Veterans Park
Boulder City United Methodist Fellowship has a walking group that meets at 7:30 a.m. Monday, Wednesday and Friday at Veterans' Memorial Park, 1650 Buchanan Blvd. Group members walk 30 minutes before they begin their day. Everyone is invited to come out and improve their health and make new friends. They meet at the duck pond next to Pratte Field. For more information, contact the Rev. Sandy Johnson at 702-293-7240 or email sandy_L_johnson@hotmail.com.
Writers group meets every Thursday at library
The Boulder City Writers Group meets from 7-8:20 p.m. each Thursday in the community room at Boulder City Library, 701 Adams Blvd.
Writers of all levels are welcome to attend to learn more about writing and receive feedback on their work.
Membership is free.
For more information, email jenballif@gmail.com.