October 25, 2017 - 2:54 pm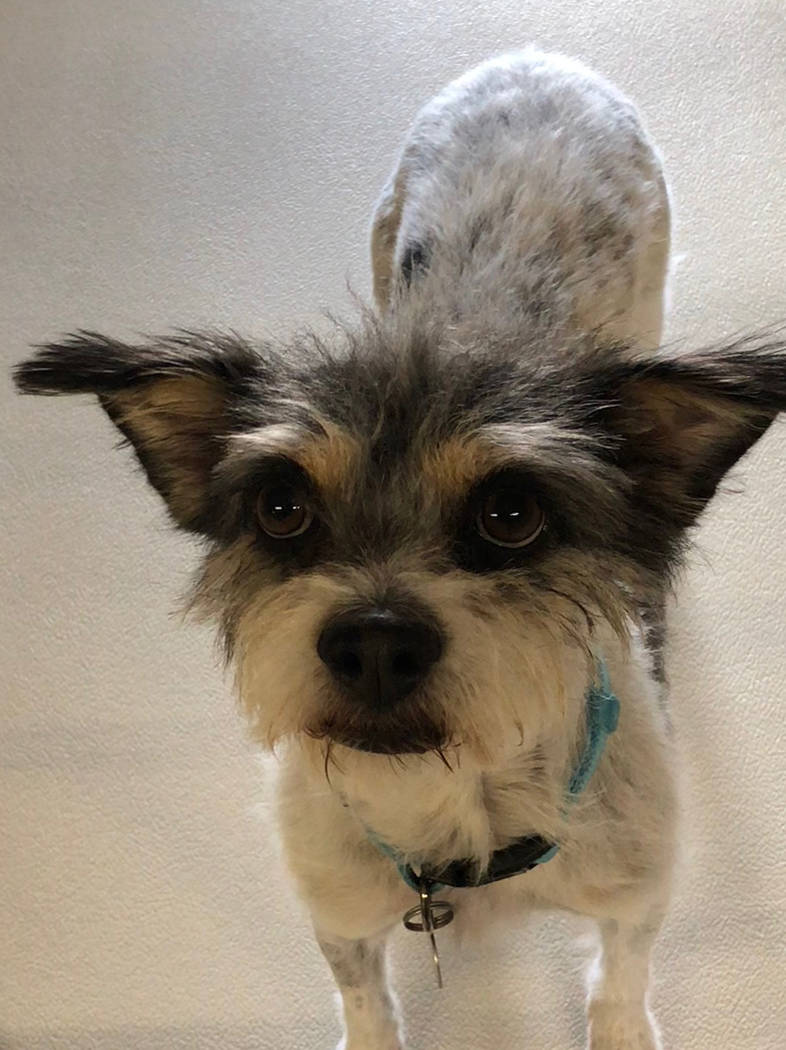 Methodist church presents pumpkin patch
Boulder City United Methodist Church will present its second annual pumpkin patch at St. Christopher's Episcopal Church, 812 Arizona St. The patch is open and will run through Tuesday, Oct. 31.
It is open from noon to 8 p.m. Sunday through Friday and from 10 a.m. to 8 p.m. Saturday.
In addition to a variety of pumpkins, the patch will feature story times and photo opportunities. It also is participating in a nationwide pumpkin carving contest; details are available at www.facebook.com/carvingcontest.
Orchids topic for garden club
The Boulder City Garden Club will meet at 6:45 p.m. Wednesday at the Boulder City Library, 701 Adams Blvd. Diana Smith of the Greater Las Vegas Orchid Society will be speaking on "Orchids 101," offering everything you need to know to grow beautiful orchids at home. Her talk will begin at 7 p.m.
Everyone is welcome to attend.
Bright colors highlight November's featured artist's work
Georgia Lawson is the featured artist for November at the Boulder City Art Guild's gallery inside the Boulder Dam Hotel, 1305 Arizona St.
Lawson, a native Californian, honed her skills as an artist through classes and workshops while living in Corvallis, Oregon. She developed her own style and color palette, believing in having fun with color.
Working primarily in oils and watercolors, Lawson's work features bright colors and bold shapes. She paints a variety of subjects, including landscapes and seascapes, but is best-known for her paintings of animals. She is often commissioned to paint portraits of pets.
Lawson also teaches, trying to instill a joy of painting in her students.
A reception in her honor will be held from 11 a.m. to 3 p.m. Nov. 4 in the gallery. All are welcome to attend.
Friends of Library set book sale
Boulder City Friends of the Library are having a book sale Nov. 2-5 at the library, 701 Adams Blvd.
A variety of fiction and nonfiction books will be available, selling for 50 cents for paperbacks and $1 for hardcover books. Oversized books will be priced at $2.
Sale hours are 5-8 p.m. Nov. 2, 10 a.m. to 4:30 p.m. Nov. 3, 11 a.m. to 3:30 p.m. Nov. 4 and 1-3:30 p.m. Nov. 5.
Proceeds will benefit the group, which helps provide additional resources to the library and community.
Sons of Norway schedule annual lutefisk dinner for Nov. 4
Boulder City/Henderson Sons of Norway Desert Troll Lodge will hold its annual lutefisk dinner Nov. 4 at the Boulder City Elks Lodge, 1217 Boulder City Parkway.
In addition to lutefisk and Scandinavian meatballs, pork roast, potatoes, vegetables and lefse, the traditional Scandinavian potato flatbread, will be served. Dessert will include homemade Norwegian cookies.
Doors will open at 4 p.m., and dinner will be served at 5 p.m.
The event will also include a live auction.
Ticket are $22 for adults and $7 for children younger than 12. Organizers say the event sells out every year, so early ticket purchase is advised.
For tickets, call Dave Nelson at 702-294-9911 or Vikki Renneckar at 702-617-8898.
Christ Lutheran Church's annual sale set for Nov. 3 and 4
Christ Lutheran Church will have its annual yard sale from 8 a.m. to 2 p.m. Nov. 3 and 4. The sale also includes crafts and baked goods.
All funds raised at the sale will be used to assist local and national charities.
The church is at 1401 Fifth St.
Guild seeks artists for annual winter show in November
Artists wishing to participate in the Boulder City Art Guild's 13th annual Winter ArtFest still have time.
The festival will be held Nov. 11 and 12 in the gym at the Boulder City Recreation Center, 900 Arizona St.
All exhibitors must feature their own fine works of art; commercial galleries or agents may not participate.
For additional information, call 702-293-2138.
Holiday events, story sessions fill library's calendar
The Boulder City Library, 701 Adams Blvd., has several activities planned for the coming week. These include:
■ Fiction writing workshop, 2 p.m. today in the community room. The class is a combination of instructor lecture, class discussion and short writing assignments. Class size is limited to 14 participants, who must be 18 or older.
■ Lego book club, 3:30 p.m. today in the community room. The session is designed for those 6 and older.
■ Duffy Hudson presents Edgar Allan Poe, 2 p.m. Saturday in the amphitheater.
■ Youth craft hour, 10 a.m. Monday in the community room. For those 0-5.
■ Crazy 8s math club, 3:30 p.m. Monday in the community room. For those in kindergarten through second grade. This is part of an eight-week program.
■ Baby lap-sit story time, 10 a.m. Tuesday in the boardroom. For those 0-24 months old and their caregivers. Come in costume to trick or treat at the library.
■ Crochet for a cause, 2:30 p.m. Tuesday in the community room. Learn how to crochet a sleeping mat for the homeless out of plastic bags. For those 12 and older.
■ Toddler story time, 10 a.m. Wednesday in the boardroom. For children ages 2-3 and their caregivers.
■ Positive Action for teens, 3 p.m. Wednesday in the boardroom. The nationally recognized, evidence-based program improves academics, behavior and character. For those ages 12-18.
Note: The library will be closed Friday in observance of Nevada Day.
Call 702-293-1281 for details, reservations or more information.
Observe the Moon night planned at recreation area
Lake Mead National Recreation Area has a variety of special events happening in the coming week. These include:
■ International Observe the Moon night, 6 p.m. Saturday at Katherine Landing. The event is part of a worldwide public celebration of lunar science and exploration. Telescopes will be provided. Call 702-293-8970 for more information.
■ Nevada Bicycle Club ride, Saturday. About 200 bicycle riders will race through the recreation area on open road. Drivers should use caution.
For additional information or reservations, call 702-293-8990.