August 30, 2017 - 2:04 pm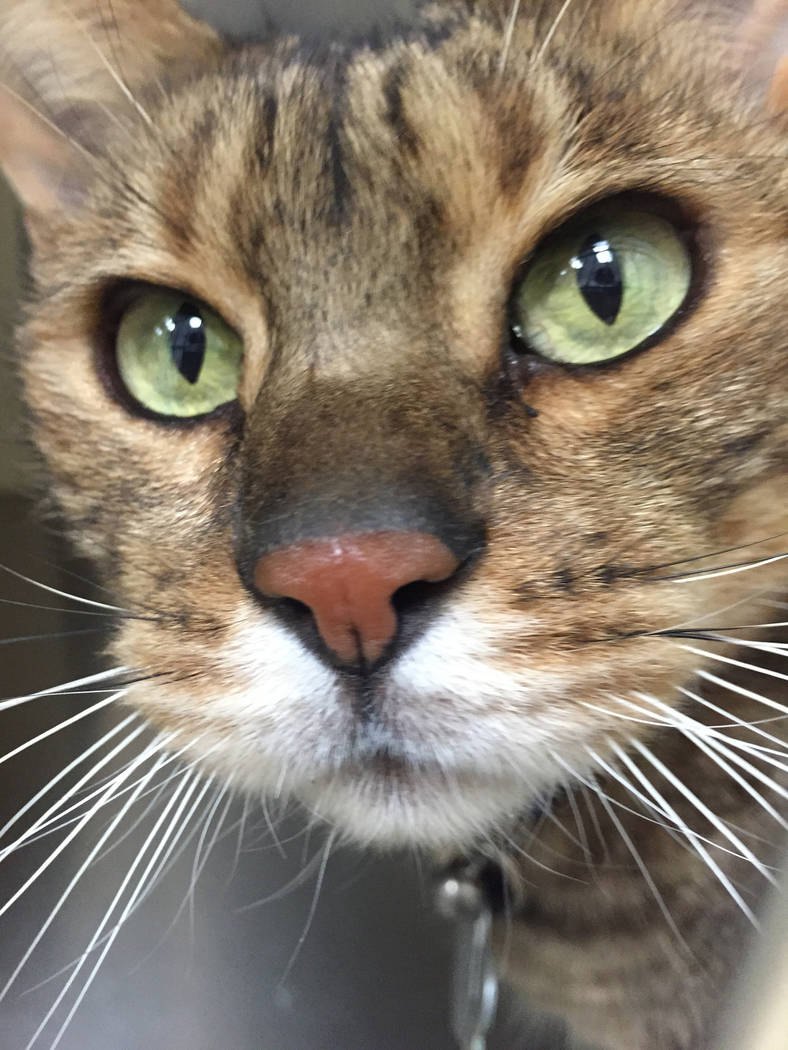 Homestead offering free skin cancer screenings Friday
The Homestead at Boulder City will host a free skin cancer screening from 10-11 a.m. Friday, Sept. 1, in its fireside lounge.
No appointments are required.
The Homestead is at 1401 Medical Park Drive.
Call Tanya Vece at 702-294-8720 for more information.
Japanese flower arranging topic for garden club's guest speaker
The Boulder City Garden Club will meet at 6:45 p.m. Wednesday at the Boulder City Library, 701 Adams Blvd.
The guest speaker will be Muriel Scrivner, sensei of the Las Vegas Bonsai Society and Ikebono Ikebana Club of Southern Nevada. She will speak about ikebana, the Japanese art of flower arranging, and how to add a modern twist. Her talk will begin at 7 p.m.
All interested people are welcome.
Support group for widows to mark fourth anniversary
Anew Women's Network is marking its fourth anniversary in September.
The group was formed in September 2013 by Marjorie Kitchell and Fran Jordan as a way to provide support, information and encouragement to women whose husbands had died. They focus on five areas: mental/emotional, relational, financial/legal, physical and faith through guest speakers and discussion groups.
Anew's next meeting is scheduled for 1:30 p.m. Saturday, Sept. 9, in the community room at the Boulder City Library, 701 Adams Blvd.
For more information, call Jordan at 702-371-5932.
Fabric collage artist's work to be featured in guild's gallery
Drina Fried is the featured artist for September in the Boulder City Art Guild's gallery inside the Boulder Dam Hotel.
"Embellished Fabric Collage Productions" is the title of the exhibit.
A native of New York, Fried was an accomplished watercolor artist when she became interested in fabrics and learning to sew. Within a few years, she developed her own embellished fabric collage art, which incorporates fabrics of different types, colors and textures to paint a picture that is then accented with various paints, threads and crystals.
She has won numerous awards for her work.
A reception in Fried's honor will be held from 4-8 p.m. Sept. 9 in the gallery. All are welcome to attend.
The gallery is at 1305 Arizona St. It is open from 10 a.m. to 4 p.m. Monday through Saturday and from 10 a.m. to 3 p.m. Sunday.
Call 702-293-2138 for details.
See Spot Run seeks volunteers for work day, will hold bake sale
See Spot Run is looking for volunteers to help with a work day at the dog park inside Veterans' Memorial Park, 1650 Buchanan Blvd. It will be held from 7-11 a.m. Saturday, Sept. 9.
Also, the nonprofit organization is making plans for a bake sale, to be held from 9 a.m. to 6 p.m. Friday, Sept. 22, in front of the Boulder Dam Credit Union, 530 Avenue G. A variety of treats for dogs and people will be available.
Blood drive planned for Sept. 14; to benefit community, hospital
A blood drive to benefit the community and Boulder City Hospital will be held from 1-7 p.m. Thursday, Sept. 14, in the gym at The Church of Jesus Christ of Latter-day Saints, 916 Fifth St.
All donors will receive Hero Reward points redeemable for gifts.
To schedule an appointment, visit www.bloodhero.com and enter the code bouldercity or call Lee McDonald at 702-795-8335.