November 2, 2016 - 1:39 pm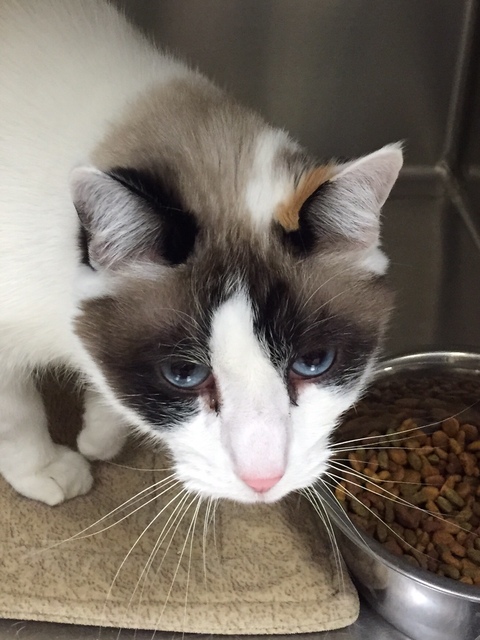 Sons of Norway to host Lutefisk dinner
The Boulder City/Henderson Sons of Norway Desert Troll Lodge will hold it's annual Lutefisk Dinner on Saturday at the Boulder City Elks Lodge, 1217 Nevada Highway. Doors open at 4 p.m. and dinner will be served at 5 p.m.
In addition to Lutefisk and Scandinavian meatballs, pork roast, potatoes, vegetables and Lefse, the traditional Scandinavian potato flatbread, will be served. Dessert will include homemade Norwegian cookies.
There will be raffle prizes, door prizes and gifts for the children.
The event sells out every year. Tickets are $22 for adults, $14.00 for school-age children; free for those younger.
Everyone is welcome. For tickets, call Dave Nelson at 702-294-9911 or Vikki Renneckar at 702-617-8898.
Tricky Tray raises funds for classrooms
Boulder City Community Education Advisory Board will presents its annual Tricky Tray fundraiser Wednesday in the gym at Boulder City High School, 1101 Fifth St.
Classes from all of the schools in Boulder City will create themed baskets, as do several area businesses. Generally, there are between 60 and 100 baskets available for purchase.
Ticket sales will begin at 5:30 and the basket drawings will start at 7 p.m.
Proceeds from the fundraiser benefit the Public Education Foundation of the Clark County School District are used to provide grants to teachers to purchase instructional items they would otherwise not be able to get.
For more information, contact Barbara Agostini at 702-799-8200,
ext. 4065.
Business owners invited to 'Meet and Eat'
A new group for business owners has formed in Boulder City. The Boulder City Meet and Eat offers area entrepreneurs the opportunity to network during a casual lunch on the first Wednesday of each month.
Participants gather at noon at the Boulder Dam Hotel, 1305 Arizona St.
Organizers say the session allows business owners to grab a bite to eat and exchange business cards in a casual, friendly environment.
Story sessions, club meetings on tap at library
Boulder City Library, 701 Adams Blvd., has several activities planned for the coming week. These include:
■ Art club, 1 p.m. Saturday in the board room. For those in grades 4-8.
■ Lego challenge, 3:30 p.m. Monday in the community room. The session is designed for those 6 or older.
■ Drop in story time, 10 a.m. Tuesday in the board room. For children 0-5 and their caregivers.
■ Positive Action for teens, 3 p.m. Tuesday in the community room. The nationally recognized, evidence-based program improves academic, behavior, and character.
■ Adult book club, 9 a.m. Nov. 10 in the community room.
Call 702-293-1281 for details, reservations or more information.
Racers, old cars to travel through Lake Mead area
Lake Mead National Recreation Area has a variety of special events happening in the coming week.
These include:
■ Vintage car parade, Saturday. Around 25 vintage vehicles from the Auburn Cord Duesenberg Club will travel along Northshore Road.
■ Callville Bay cleanup, starts at 8 a.m. Saturday. Volunteers are needed to help clean the beach at Callville Bay. Registration begins at 8, with cleanup from 9 a.m. to noon. A barbecue lunch and prize drawing is planned for all registered volunteers. For more information or to register, contact the volunteer coordinator at 702-293-8719 or LAKE_Volunteer_Coordinator@nps.gov.
■ Ragnar Relay, Saturday. About 6,000 athletes will race through the recreation area across the River Mountains Loop Trail and Lakeshore Road. Additional information is available at http://bit.ly/2e5SUZj.
■ Callville Bay car and boat show, 1-5 p.m. Saturday. The third annual event will feature live music, food and beverages. There is no fee to participate. For details, call 702-274-8974 or email pcavanaugh@callvillebay.com.