August 24, 2016 - 1:43 pm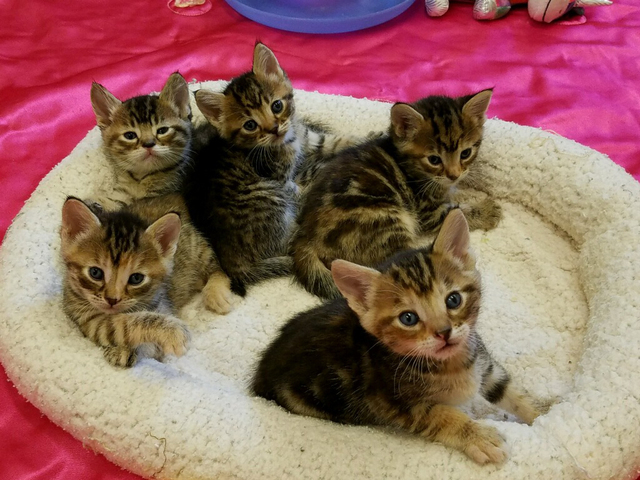 Elks to hold luau open house
at local lodge Saturday
Boulder City Elks Lodge No. 1682 will hold its Luau in the Desert open house from 1-7 p.m. Saturday at the lodge, 1217 Nevada Highway.
The event will include the opportunity to learn more about the organization and its charitable projects, along with games for adults and children, karaoke and food, which will be served from 2-5.
There is no cost to attend and all are welcome. Hawaiian attire is optional.
Church to bless students' backpacks at Sunday service
Boulder City United Methodist Church will bless backpacks for students before they return to school at its service Sunday. Each student will receive a special tag for his or her backpack noting the blessing.
The service is set to begin at 11:15 a.m. in the chapel at St. Jude's Ranch for Children, 100 St. Jude's Road, off of U.S. Highway 93.
All students are invited to attend and participate.
Story sessions, club meetings scheduled this week at library
Boulder City Library, 701 Adams Blvd., has several activities planned for the coming weeks. These include:
■ STEAM club, 3:30 p.m. today in the community room. Explore science, technology, engineering, art and math through stories, crafts and activities. For those 6-11.
■ Anime club, 5 p.m. Monday in the community room. For those in junior high grades.
■ Drop-in story time, 10 a.m. Tuesday in the board room. For all ages.
■ Toddler story time, 10 a.m. Wednesday in the board room. For children younger than 36 months and their caregivers.
■ Family story time, 6 p.m. Wednesday in the community room.
Call 702-293-1281 for details, reservations or more information.
Lake Mead to mark Park Service's centennial at Founders Day event
Area residents are invited to help the National Park Service mark its 100th anniversary today with a special Founders Day Celebration at Lake Mead National Recreation Center.
From 10 a.m. to 2 p.m., there will be a variety of activities at the Alan Bible Visitor Center, 10 Lakeshore Road. There will be an opportunity to make a nature journal, see live desert animals and learn about naturalist John Muir, an early proponent of national parks.
A celebratory cake will be cut at noon.
Call 702-293-8990 for additional information.
Pride in Purity to hold fall festival
Pride in Purity will present its Fall Family Festival on Sept. 10 in Bicentennial Park, 999 Colorado St.
The event is being held in conjunction with the Fall Classic Custom and Rod Car Show.
The festival, scheduled from 8 a.m. to 3 p.m., will feature a variety of vendors, arts, crafts, face painting, Zumba, rummage sale, raffles and limbo contest.
Also planned is a special Sept. 11 tribute.
There is no cost to attend.
Proceeds from the craft sales help the girls involved in the organization underwrite the expenses for their trips where they spread the purity message while learning about the area and its culture.
For more information, email prideinpurity@gmail.com.