January 6, 2016 - 5:36 pm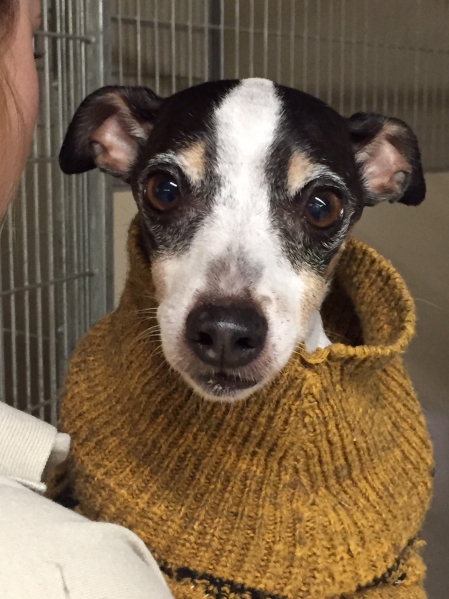 Democratic club to start year with kickoff party
Boulder City Democratic Club celebrates the start of 2016 with its annual New Year Kickoff Party from 6:30 to 9 p.m. Saturday at the Multiuse Building, 1204 Sixth St.
State Sen. Tick Segerblom will be guest speaker at the potluck dinner.
Those attending are asked to bring a dish to share and a progressive conversation for the evening. Membership is not required.
There will be prize drawings along with discussion about plans for the Feb. 20 presidential caucus.
Contact the club at 702-530-6604 or bouldercitydemocraticclub@gmail.com for additional information.
See Spot Run to hold work day at dog park
See Spot Run will hold a work day from 9 a.m. to noon Saturday at its dog park in Veteran's Memorial Park, 1650 Buchanan Blvd.
All volunteers are welcome to join.
Cooking contest kicks off Relay for Life campaign
Boulder City's Relay for Life fundraiser for the American Cancer Society will kick off its 2016 campaign with a Stew and Brew event from 1-4 p.m. Saturday at Boulder Dam Brewing Co., 453 Nevada Way.
The event offers area residents a chance to earn a title for the best chili, soup or stew. There is a $10 entry fee.
Those who wish to sample the dishes can purchase taste tickets for 50 cents each.
The dish with the most tickets wins.
Additionally, there will be a raffle, with tickets available for $1 each or six for $5.
For more information, call 702-379-1459.
Artists to display works at Hoover Dam Lodge
Boulder City Art Guild is joining with Hoover Dam Lodge to present the Southern Nevada Desert Flora and Fauna Art Exhibit. The show, scheduled through Feb. 29, will feature works by 16 Southern Nevada artists and members of the guild.
A reception for the artists, along with a meet-and-greet session, will be held from 4-6 p.m. Sunday at Hoover Dam Lodge, 18000 U.S. Highway 93.
Refreshments, hosted by the hotel and casino, will be served.
Games, crafts fill library's schedule
Boulder City Library, 701 Adams Blvd., has several activities planned for the coming weeks. These include:
— Game night, 6 p.m. Friday in the community room. Part of the winter reading program, the session is open to people of all ages. There will be board games, cards, pingpong and bingo. Those attending are welcome to bring their dinner. Also, a game-based movie will be shown.
— Craft, 1 p.m. Saturday in the community room. Silk-screening skills will be taught. Reservations and a $5 refundable deposit are required by 8:30 tonight.
— Drop-in story time, 10 a.m. Tuesday in the board room. For all ages.
— Anime club, 5 p.m. Tuesday in the board room. For those in junior high school.
— Adult book club, 7 p.m. Tuesday in the community room. For those 18 and older. Participants will help organize how book clubs will be run at the library.
— Toddler story time, 10 a.m. Wednesday in the board room. For children younger than 36 months and their caregivers.
Myriad special events on tap at Lake Mead
Lake Mead National Recreation Area has a variety of special events happening in the coming week. These include:
— Ranger hike: "Saint Thomas: A Town Revealed," Friday. Join a ranger to explore the remains of the small farming community that was covered by Lake Mead when it was filled. It will be a 2½-mile hike. Bring water and lunch. Reservations required.
— Marathon, Saturday. About 500 runners will travel through the recreation area in races of various lengths along Boulder Beach and the Historic Railroad and River Mountains Loop trails. Visit http://www.bbscrun.com/#!lake-mead/csiq for more information.
— Ranger chat: "Lake Mead Rocks: Geology 101," 11:30 a.m. and 1 p.m. Saturday and Sunday at the Alan Bible Visitor Center, 10 Lakeshore Road. Participants will learn how the recreation area's landscape has changed over millions of years.
Call 702-293-8990 for additional information or to make reservations.
Red Mountain to begin rehearsals for spring show
Red Mountain Choir will begin rehearsals for its spring concert at 7 p.m. Jan. 14 at the Elaine K. Smith Center, 700 Wyoming St.
Rehearsals will be held every Thursday until the April 22-23 performances.
This is a nonauditioned choir and all singers are welcome.
For more information or to join, call Rose at 702-293-5455.
Retired public workers to meet
The Boulder City Chapter of the Retired Public Employees of Nevada will have its monthly meeting at 11 a.m. Jan. 14 at The Homestead of Boulder City, 1401 Medical Park Drive. Guest speaker will be Victoria Mason, executive cirector of the Senior Center of Boulder City.
After the meeting, members will go to a local restaurant for a no-host lunch.
Club to hear from head of county Republican Party
The Boulder City Republican Woman's Club will meet Jan. 21 in the banquet room at Railroad Pass hotel and casino, 2800 S. Boulder Highway, Henderson.
Guest speaker will be Ed Williams, chairman of Clark County Republican Party.
Doors will open at 11 a.m., with lunch served at 11:45.
Cost is $21 per person. Reservations are required and must be made by noon Jan. 14.
For reservations or more information, call 702-393-1228 or email bcgop@yahoo.com.
Appreciation lunch planned by Community Club
Boulder City Community Club will hold its January appreciation luncheon for members Jan. 28 at Boulder Creek Golf Club, 1501 Veterans Memorial Drive. The luncheon will begin at 12:30 p.m.
Reservations are required.
For more information or reservations, call Beverly Parry at 702-293-7623 after 1 p.m.
Lend A Hand sets training class for volunteers
Lend A Hand will hold a training class for volunteers at 9 a.m. Jan. 19 at its office, 400 Utah St.
Lend A Hand helps senior citizens, disabled and handicapped residents of Boulder City, driving them to appointments throughout the Las Vegas Valley as well as providing assistance, respite and companionship so they may remain in their homes.
For more information on the class, call 702-294-2363.
Art guild offers abstract class
Boulder City Art Guild is offering an abstract water media class from 1-4 p.m. Jan. 19 at the Elaine K. Smith Building, 700 Wyoming St.
Jan Scheaffer, an award-winning artist, will teach the session. The class will focus on abstract paintings, but will also stress basic elements, principles, colors, values and good composition.
Participants should bring their own painting supplies. A list is available at the art gallery in the Boulder Dam Hotel, 1305 Arizona St.
Cost for the three-hour session is $25, and there must be a minimum of four students.
Reservations are required and can be made by emailing Scheaffer at jansigns3@gmail.com or bcartguild@gmail.com.