City hires first female full-time firefighter in 25 years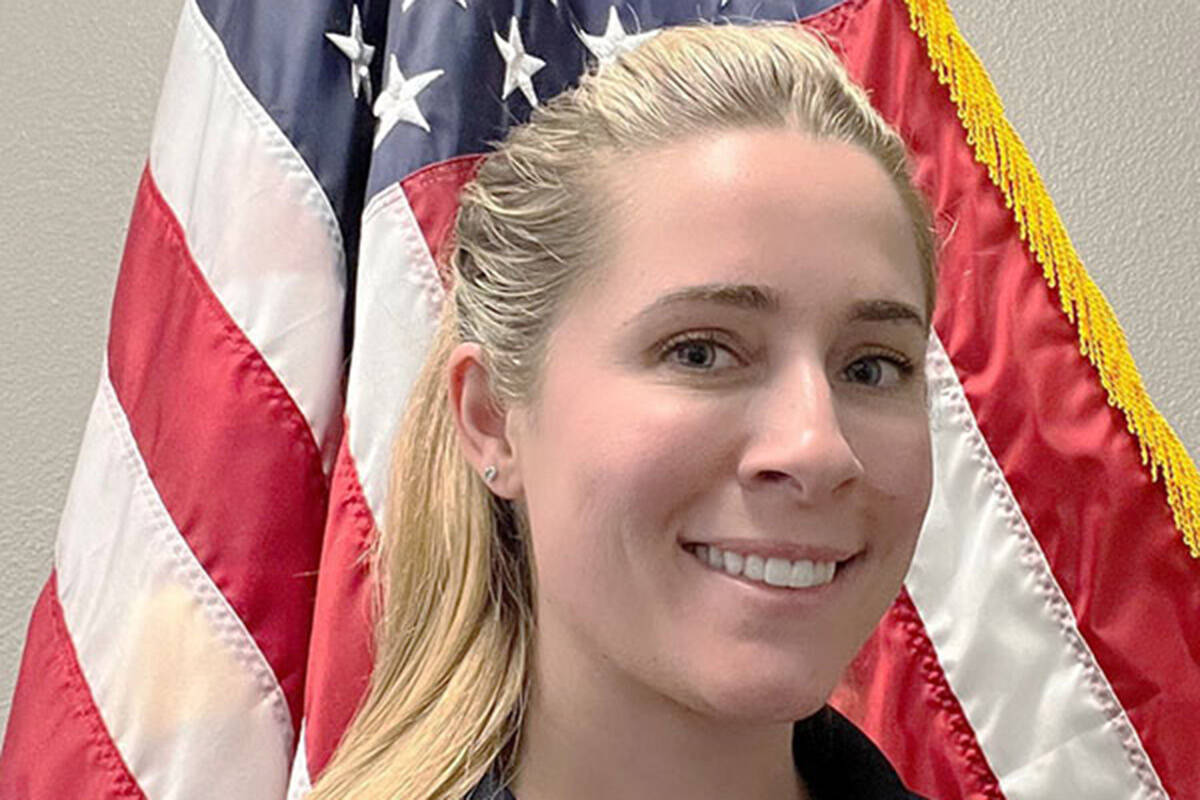 Boulder City Fire Department (BCFD) has seen many full-time firefighters over the years, but it has been 25 years since there has been a full-time female firefighter on the team.
That changed last week.
Sarah Mitre-Hall became the first female full-time firefighter for the City of Boulder City since 1998.
Mitre-Hall was inspired when she was a teenager in Big Bear, Calif. and saw a female firefighter for the first time.
"When I saw her jogging in formation with the rest of the firefighters outside their station, it inspired the thought that I could be like her one day," she said. "I have always been athletic, playing ice hockey from a young age until present and enjoy working as a team. The idea of mixing that with saving lives and property drew me in."
Mitre-Hall started with BCFD in October 2020 as a fire cadet and completed the fire academy in February 2021, becoming a reserve firefighter. In July 2022, she became BCFD's Fire Analyst.
CFD Chief Will Gray said Mitre-Hall shared oversight of the emergency medical program and played a large role in the Community Risk Reduction program, overseeing the community EMS education, and the Automated External Defibrillator program, putting more than 20 AEDs into businesses.
"Full-time openings are very much sought-after roles, and she rose to the top of the hiring process," Gray said.
The only other full-time female firefighter for BCFD was hired in 1997, but left in 1998 for another department.
City Manager Taylour Tedder applauded the promotion.
"Unfortunately, we often lose recruits to jobs in neighboring communities, where they employ far more staff," said Tedder. "The department has made a commitment to hiring the best of the best. After working with Sarah on several occasions, I can say Boulder City is getting one of the best."
Mitre-Hall says gender has not been an issue since starting with BCFD.
"It is my perspective that I have not experienced any additional difficulties that the male firefighters haven't likely experienced as well," she said. "My training and expectations have been identical to the male firefighters. We all have our strengths and weaknesses. Other firefighters are very respectful and supportive without making me feel like my gender is a factor."
She officially started her full-time position for Boulder City on Friday, April 14.
"What I like most about this career is rolling out on the rig toward someone in need, knowing that I am going to make a positive impact in someone's life," she said. "That sense of purpose and responsibility align with what I feel is my calling, and I want to make a positive impact in our community.
"I enjoy being with the crew. The camaraderie that comes with the 48-hour shifts of working, training, exercising, laughing, sharing meals, connecting with the community and helping to protect people's lives and property add a level of job satisfaction beyond anything I have experienced before. I am honored to be a part of the Boulder City Fire Department."