Chamber recognizes achievements at annual event
September 27, 2017 - 2:20 pm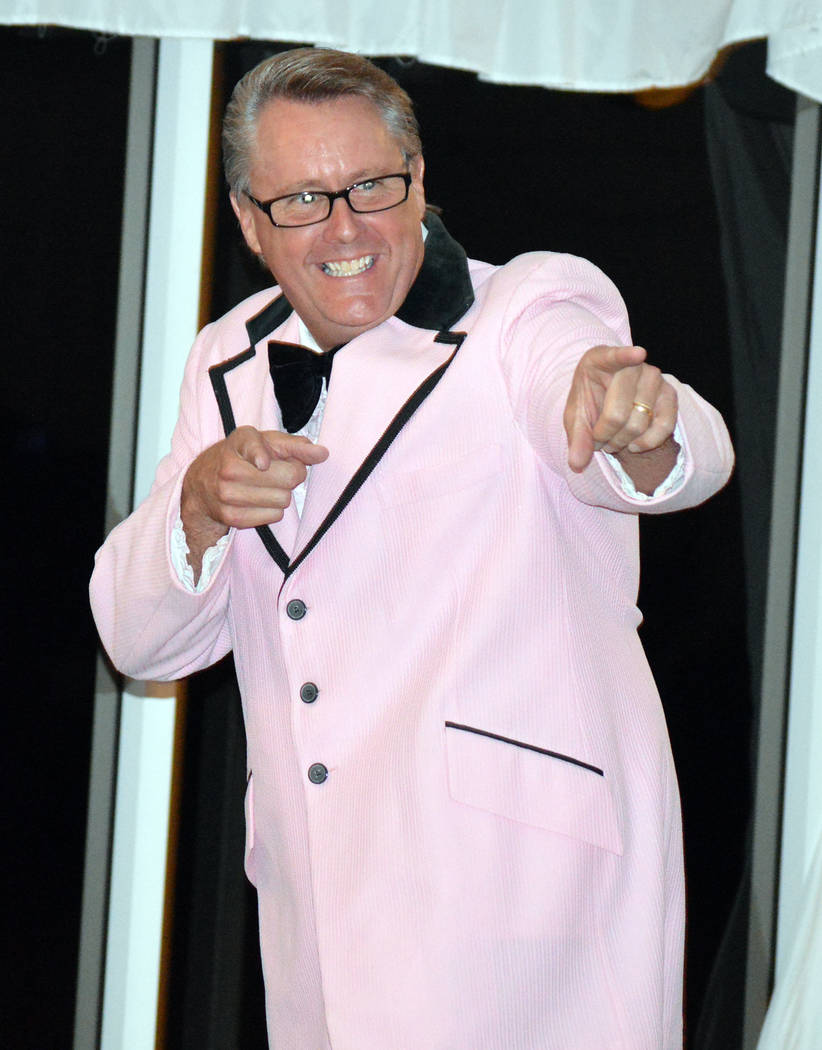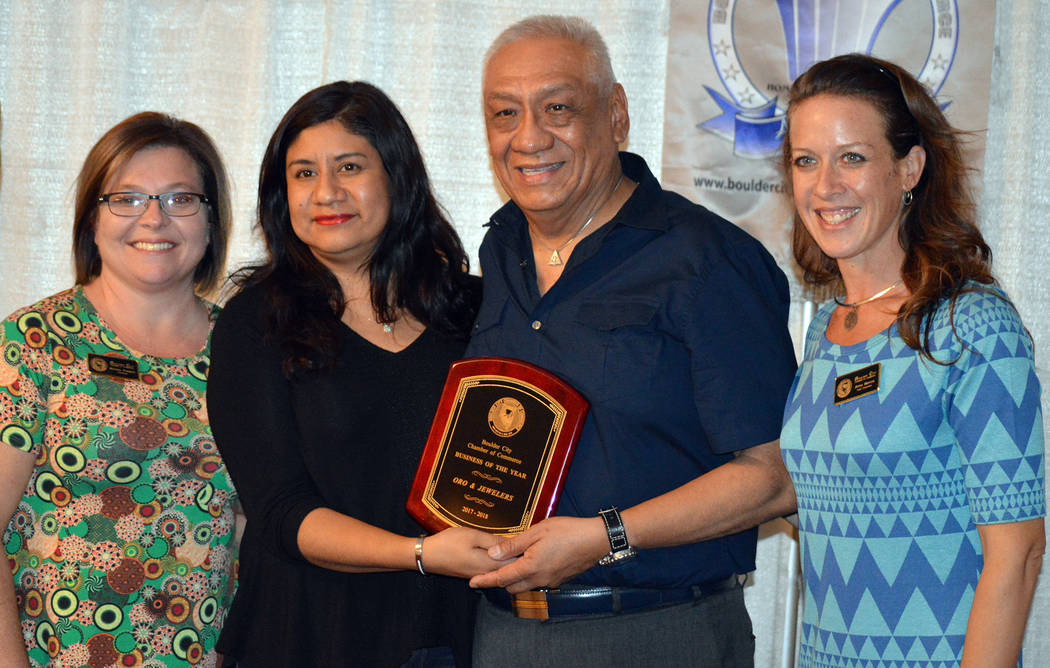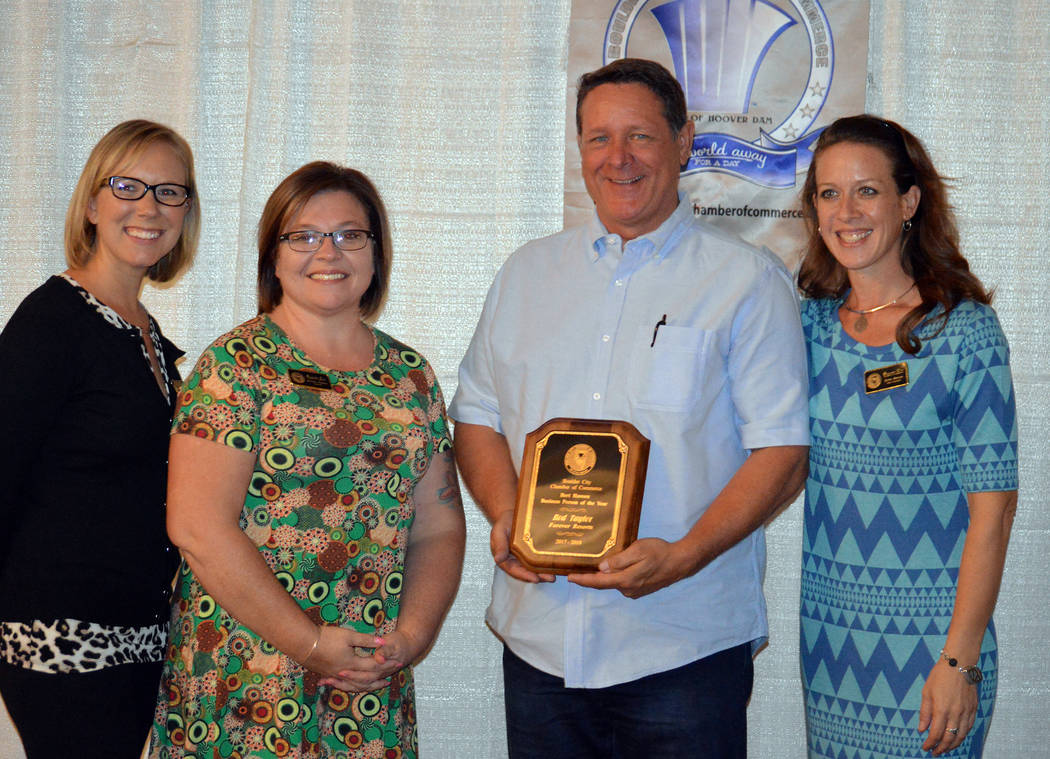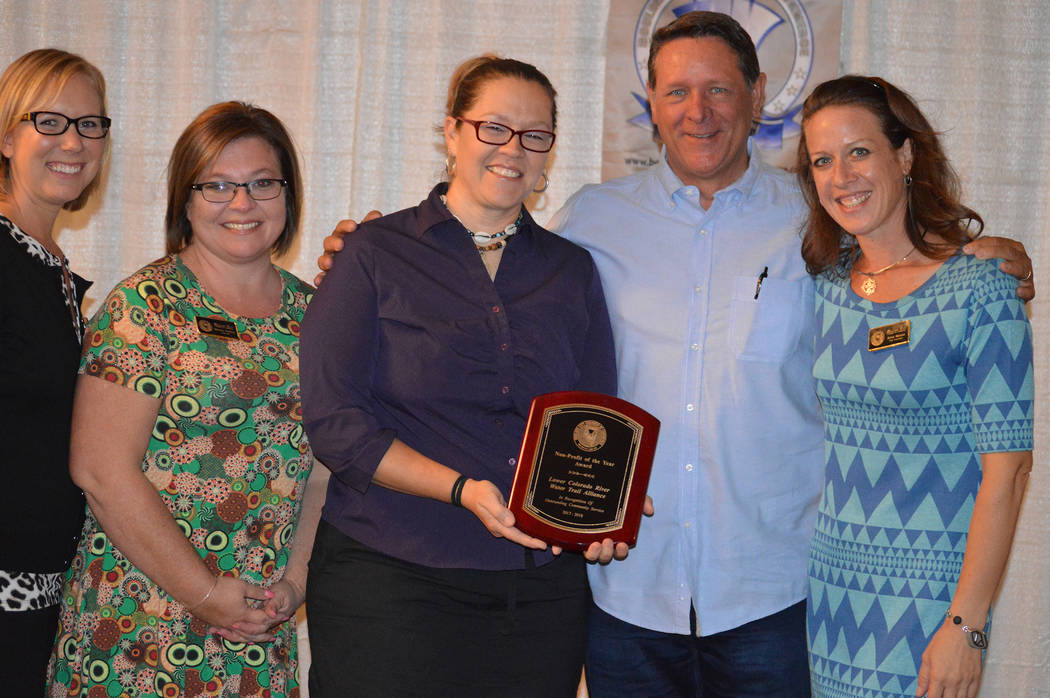 Outstanding achievements by local businesses and volunteers were recognized and new officers were installed when the Boulder City Chamber of Commerce held its annual installation and awards event Friday in the pavilion at Boulder Creek Golf Club.
Accomplishments made by the chamber in the past year also were highlighted by outgoing chairman Brina Marcus and CEO Jill Rowland-Lagan. Newly installed chairman Monica Preston spoke about her goals for the coming year.
Marcus, who spent the past two years as chairman, said she is happy to announce they were able to succeed with one of her primary goals for her term: increasing members' online presence.
"All of our members can now be found online, and their social media presence has increased," she reported.
Marcus also praised Rowland-Lagan for mentoring her, noting that she had never served on any type of board before joining the chamber's board about eight years ago.
"I didn't know what I was getting myself into. … It's rewarding to be a part of something with so many energetic people," she said.
Preston said she plans to continue the board's focus on increased communications while boosting outreach, networking and community events. She said one of her goals is to help chamber members learn how to better communicate with their customers and leverage the power of social media.
Joining Preston on the board will be Samantha Knudsen, vice chairman; Sarah Iwinski, treasurer; and Beth Carden, Randy Hees, Kevin O'Keefe, Rich Loudin and Denise Senko, directors. Marcus will remain on the board as past chairman.
"Every day something phenomenal happens," said Rowland-Lagan in her remarks. She highlighted chamber activities that included the first community cleanup day; establishing a think tank and committees to help businesses remain economically viable once Interstate 11 is complete; lobbying the city and the Nevada Department of Transportation to change the name of Nevada Highway to Boulder City Parkway to attract greater attention to the community; working with the Economic Vitality Commission to promote thoughtful, planned growth; studying the feasibility of allowing all-terrain vehicles and golf carts on city streets, as well as establishing a full-service branch of the Department of Motor Vehicles in town; and continuing to promote adventure tourism through its "A World Away: Come and Play" campaign.
She also touted the efforts of the chamber's welcome committee that meets with new residents and a training program for ambassadors who meet with tourists.
The awards portion of the evening honored the top business and nonprofit of the year, along with excellence in community service and volunteerism.
The award presented to the Boulder City Police Explorers for Youth Committee Achievement included a $200 donation to the post.
After the serious portion of the event, the evening turned to fun and games as local "celebrities" took to the stage for a few rounds of Boulderwood Squares, a takeoff of the old television game show "The Hollywood Squares."
Hali Bernstein Saylor is editor of the Boulder City Review. She can be reached at hsaylor@bouldercityreview.com or at 702-586-9523. Follow @HalisComment on Twitter.
Award recipients
Business of the Year: Oro & Jewelers
Nonprofit of the Year: Lower Colorado River Water Trail Alliance
Bert Hansen Business Person of the Year: Rod Taylor of Forever Resorts
Eva McGarvey Memorial Outstanding Service Award: Eva Lawrence-Fischer
Youth Committee Achievement Award: Boulder City Police Explorers
Alice Isenberg Community Achievement Award: Boulder City Art Guild
Bob Seers Lifetime Achievement Award: Al and Carrie Stevens
Goldie Begley Energizer Award: Tanya Vece