Carver's eggnog cookies win BCR's contest
December 5, 2017 - 3:53 pm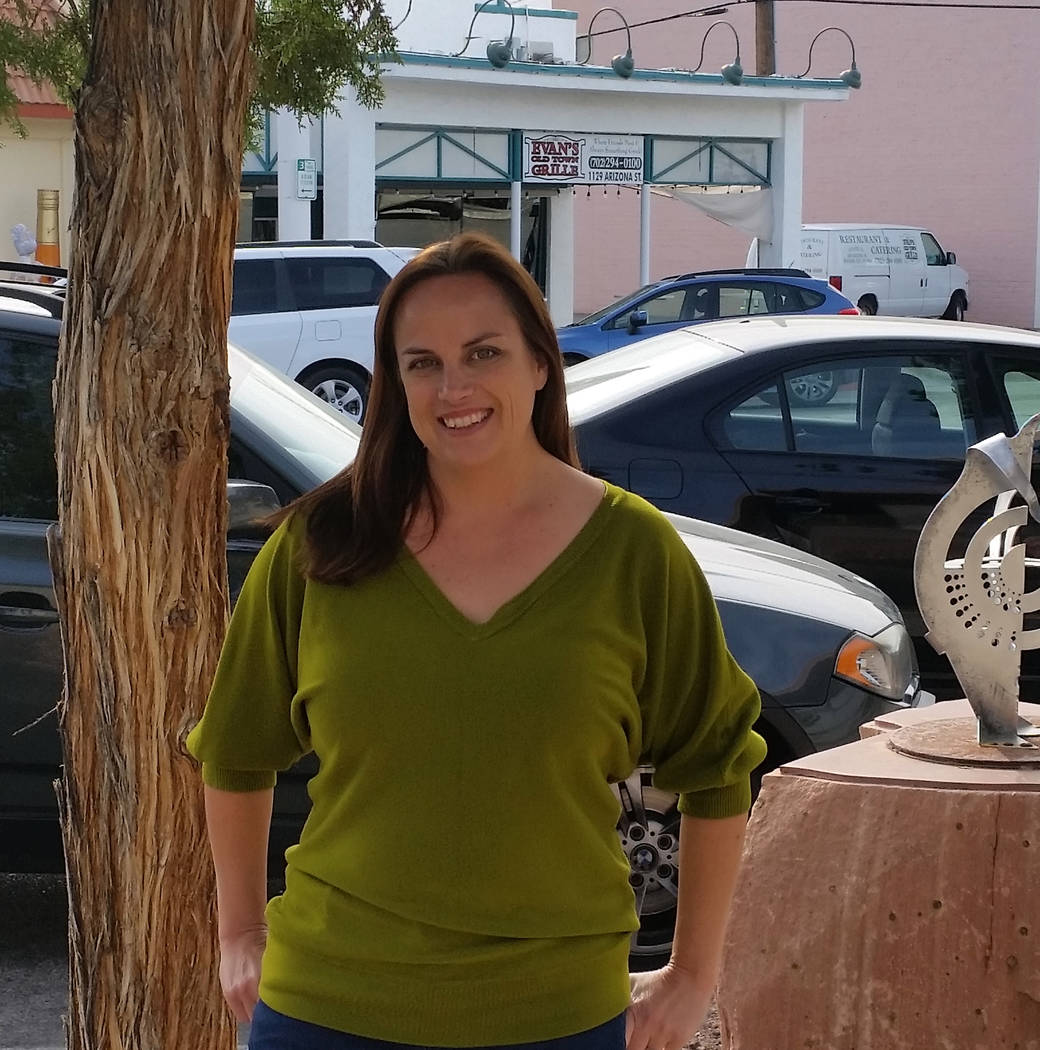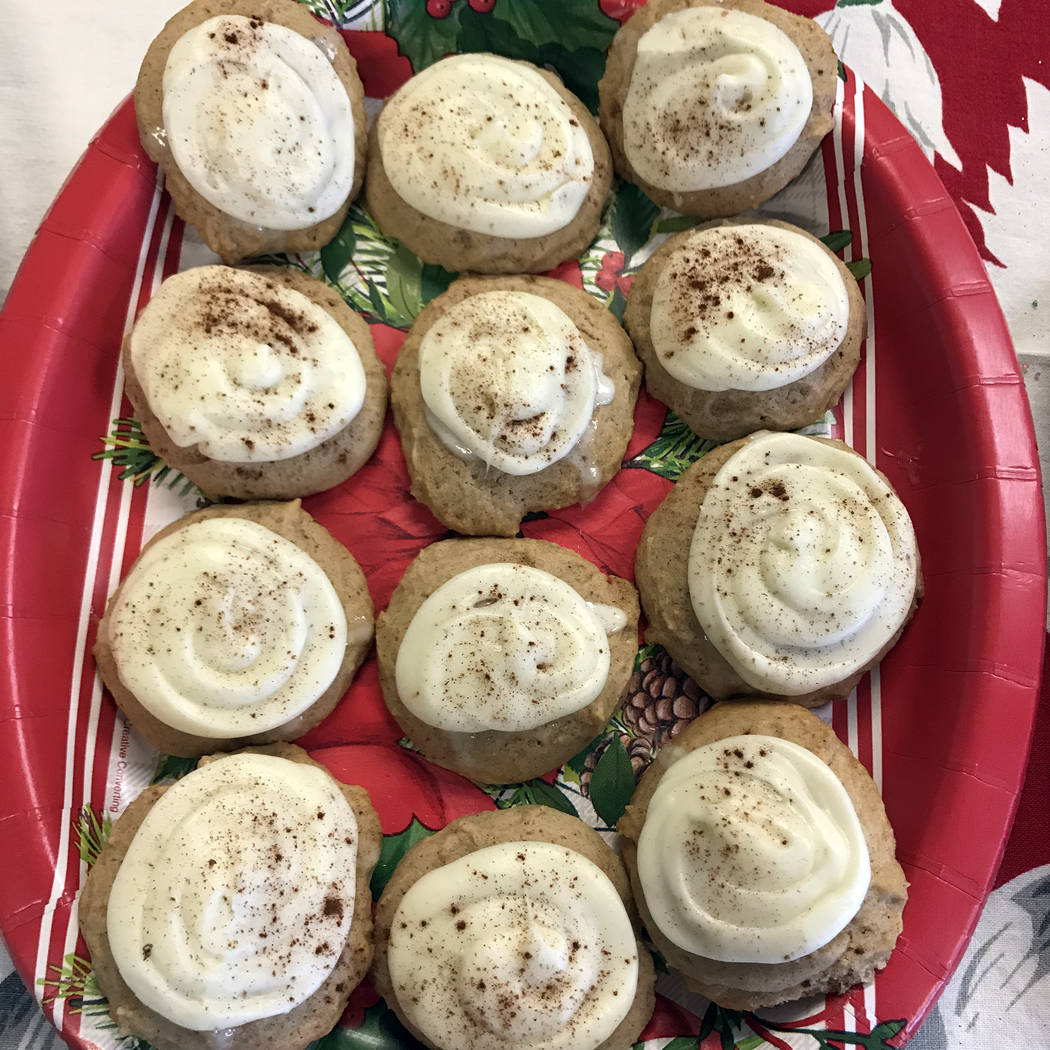 Pania Carver, with her eggnog cookies, placed first in the Boulder City Review's inaugural Christmas cookie contest.
"If I'm not eating food, I'm talking about it," she said. "I love food. It brings people together. … It kind of just centers around everything."
Carver said she has always made cookies and enjoys cooking and baking. She's been making the winning recipe for about five years.
"Every year I look for something new," she said of how she found the recipe. "My husband isn't a fan of chocolate, but he likes eggnog, so I found some recipes and fit it into my liking."
Carver is not a stranger to the kitchen, as her dad was a classically trained chef.
"I spent a lot of time there in the kitchen with him figuring out what he was doing because he did not follow a recipe," she said. "He passed away in 2006. Ever since then, the kitchen is where I feel closest to him."
Carver loves the traditions that come with the season and spending time with her family and friends.
Her eggnog cookies are a part of that, as everyone makes sure she bakes them every year.
She and her husband live in Boulder City with their two teenage children.
Eggnog Cookies
2 1/3 cup flour
2 teaspoons baking powder
½ teaspoon salt
½ tablespoon allspice
½ tablespoon cinnamon
¾ cup butter
½ cup brown sugar
½ cup sugar
2 large eggs
½ cup eggnog
2 teaspoons vanilla extract
Frosting
4 tablespoons butter, softened
2 ounces cream cheese, softened
3 cups powdered sugar
3 tablespoons eggnog
Cinnamon or nutmeg
Preheat oven to 350 degrees
For cookies: Combine flour, baking powder, salt, allspice and cinnamon. Set aside.
Mix butter, brown sugar and sugar in a stand mixer until fluffy. Add eggs one at a time. Add vanilla extract, then eggnog. Mix until combined.
Add dry ingredients on low speed until combined.
Drop a small, heaping ball of batter onto a lined cookie sheet. Bake for 13-15 minutes until edges are slightly brown.
For frosting: Mix butter and cream cheese until fluffy. Slowly add powdered sugar and mix until combined. Add eggnog to smooth frosting.
Place frosting in plastic bag and pipe onto the cookies. Top with cinnamon or nutmeg.
Contact reporter Celia Shortt Goodyear at cgoodyear@bouldercityreview.com or at 702-586-9401. Follow her on Twitter @csgoodyear.