Carnes earns Eagle Scout rank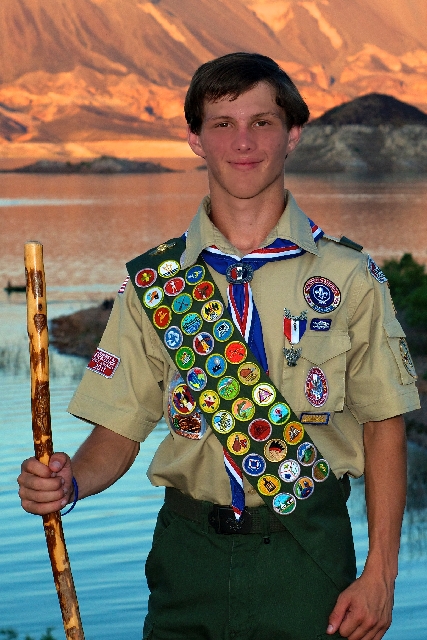 Graduating Boulder City High senior Chris Carnes received recognition from Mayor Roger Tolber and the City Council May 14 for achieving the rank of Eagle Scout from the Boy Scouts of America.
For his Eagle Scout Service Project, he rehabilitated the Callville Summit Trail inside Lake Mead National Recreation Area by raking, rocking and digging out steps, making the once-faded trail visible and safe for park visitors. Carnes grew up at Callville Bay within the park.
Carnes, who belongs to Boy Scout Troop 7, has attended Boulder City schools all of his life. He lettered both in cross-country and track, and is the drum major for the school band. He was one of the captains for this year's track team, and competed at state as a member of the 3,200-meter relay team. He was also competed at state as a member of the boys cross-country team in November. Carnes will be representing Nevada at cross-country competitions in Australia this summer.
He also excelled in school, taking many AP classes and is on the honor roll.
Carnes will attend UNLV in the fall and plans to major in marine biology and photography. He said he is most at home out in the wilderness, preferably not touching the ground, whether rock climbing, pole vaulting or diving beneath the waters.