Boulder's Best: Christmas Light Displays You Need to See
December 6, 2017 - 4:24 pm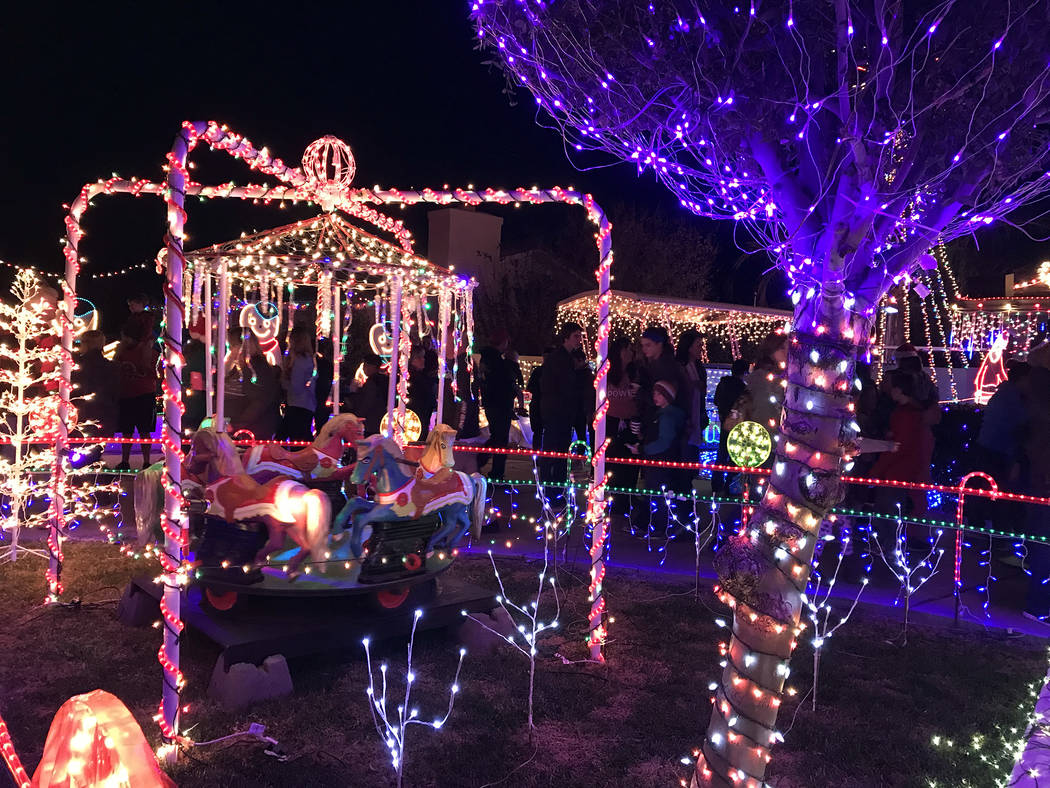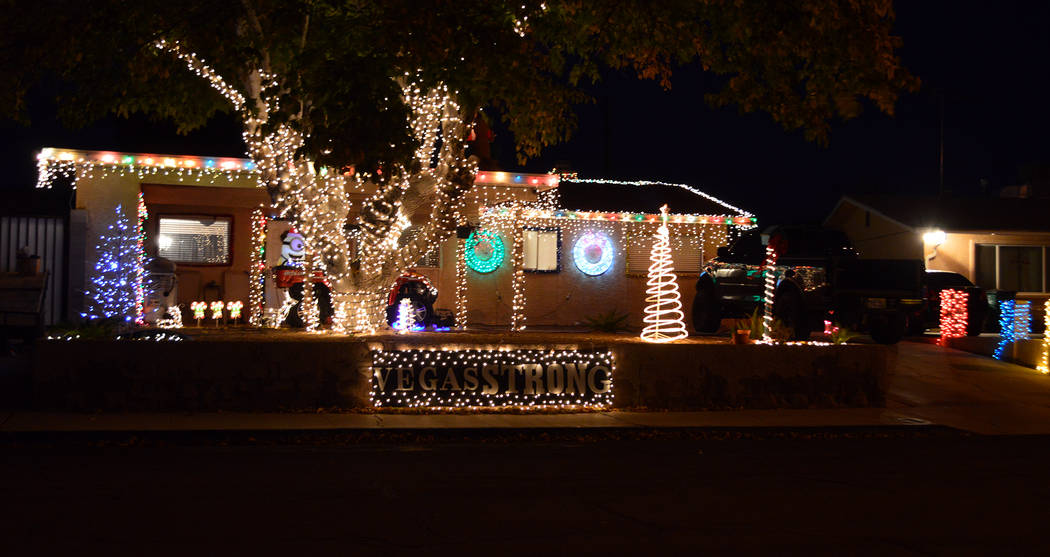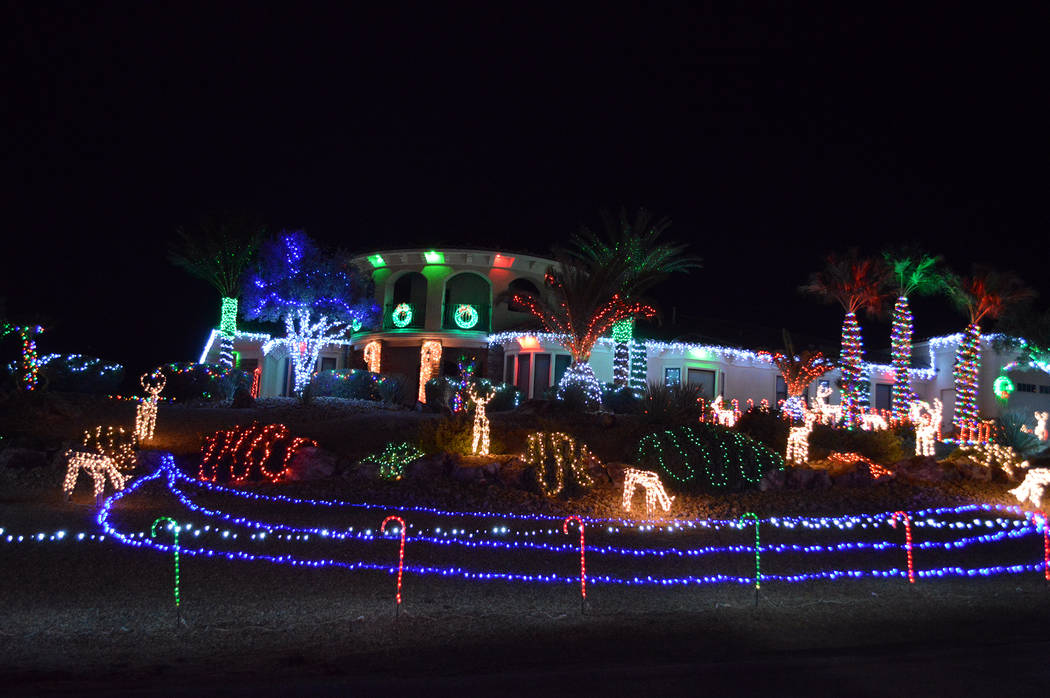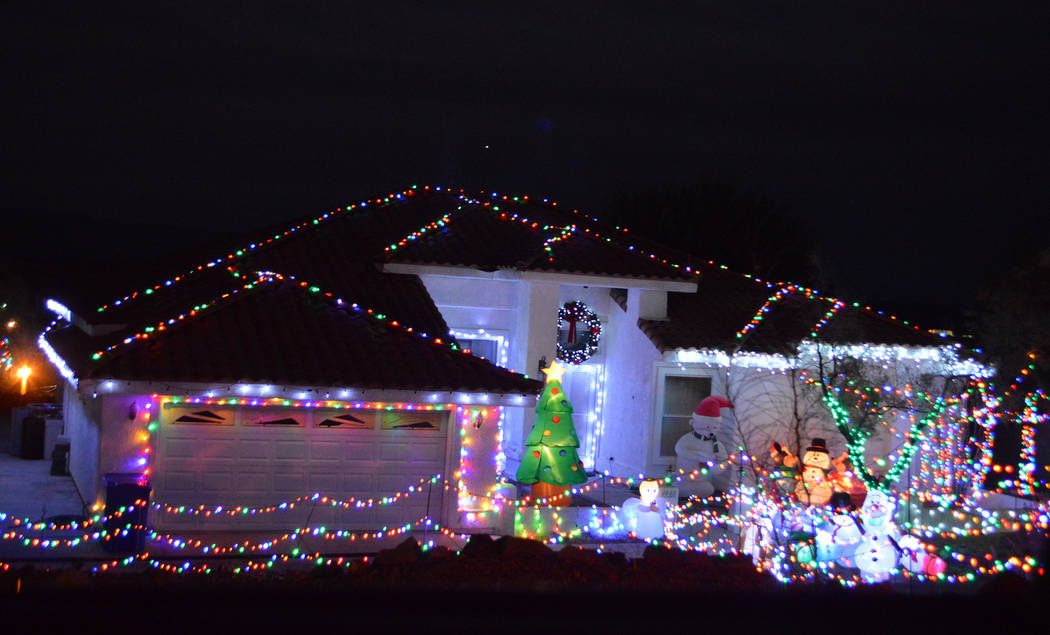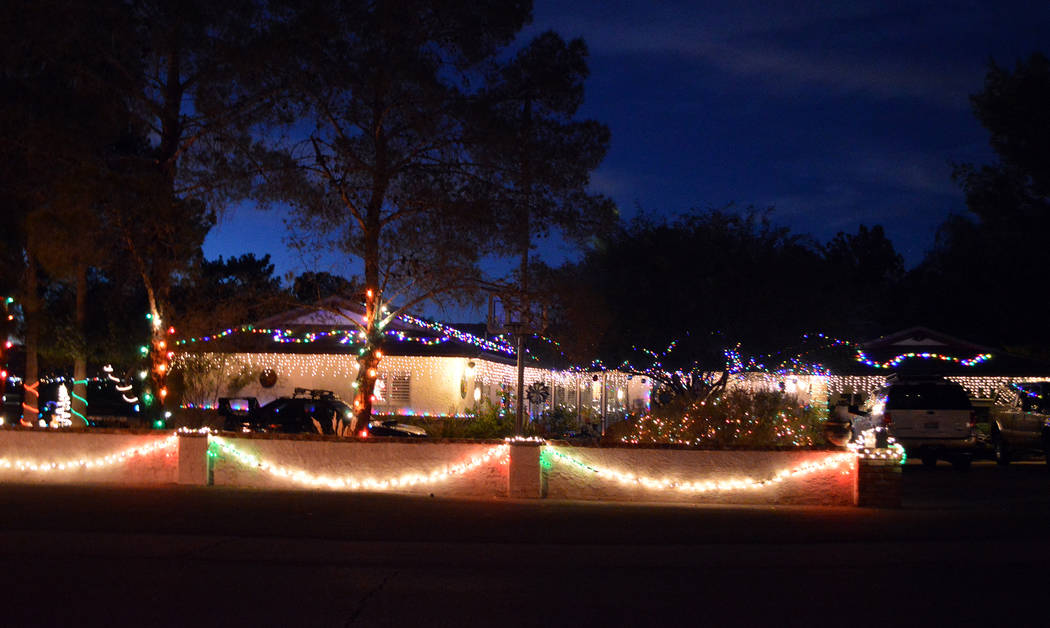 The Christmas spirit is alive and well in Boulder City as shown with its yearly holiday parade and programs. It's also shown through the twinkling Christmas lights many residents showcase outside their homes.
Here is a list of some of the best:
■ 1525 Fifth St.
This house is synonymous with Christmas lights in Boulder City. Homeowners Dale Ryan and Dyanah Musgrave spend months setting up their display that includes an animated Ferris wheel, ski lift and roller coaster along with thousands of other dancing, twinkling lights.
It's such a big display that each year Santa and Mrs. Claus and Jingle Cat are there when the lights are officially turned on for the season.
■ 600 block of Kendrick Place
This neighborhood includes several light displays that include Minions, Christmas trees and a Nativity scene.
■ Angora Family Nativity, 1296 Lynwood St.
Open for its 61st year, this Nativity scene created by Rich Angora features a waterfall, twinkling stars and simulated fire. The figures are both papier-mache and hand-carved from wood. It is open 24/7 and best viewed after dark. There is also a guest book to sign and hot chocolate is served.
■ 1400 block of San Felipe Drive
This house features many of the things that make the Christmas season great — snowmen, Christmas trees, twinkling lights and wreaths.
■ 1500 block of Sandra Drive
There are traditional lights on this street, as well as unique ones at the house on the corner of Georgia Avenue and Sandra Drive. This house features a revolving projection on the side of the house.
■ 1500 block of Mendota Drive
This spacious property includes a light display with many different colors, plants and animals.