Boulder City Nuggets: Huxford at home in BC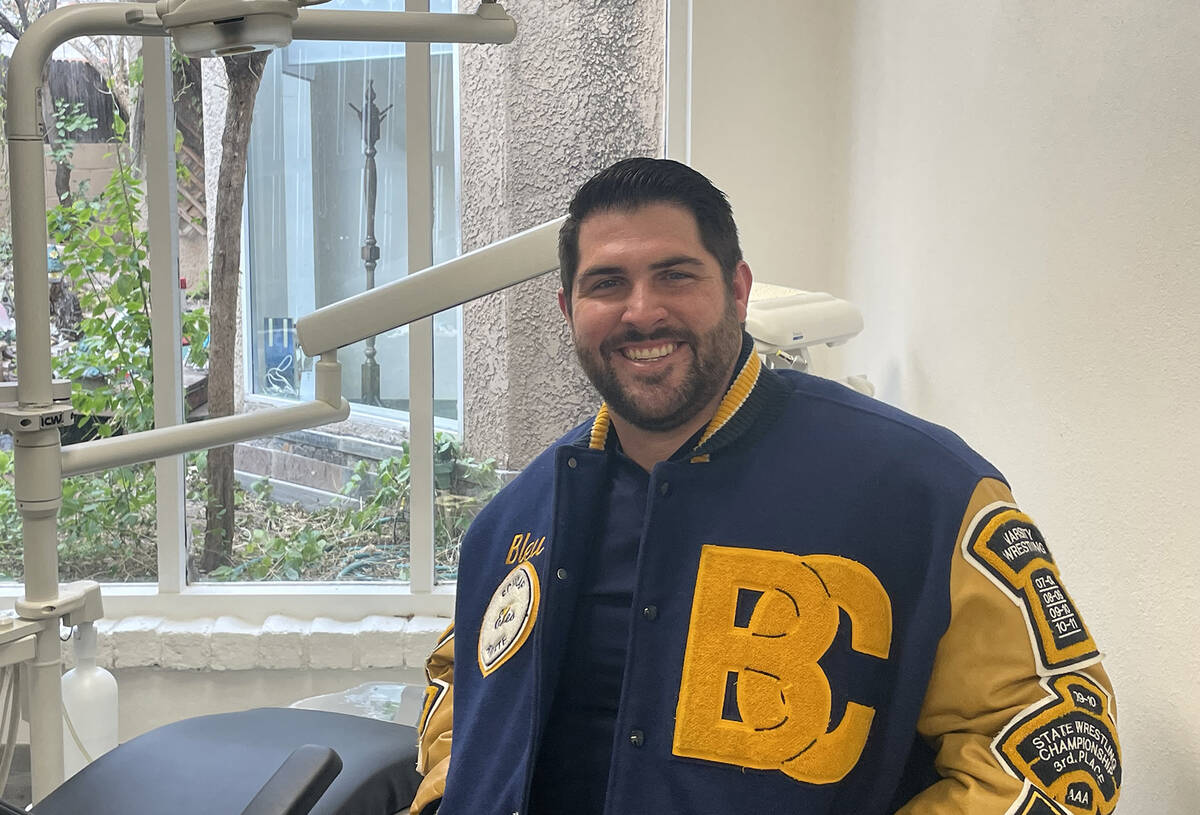 When Dr. Bleu Huxford finished dental school and training and was looking for a place to begin a practice, he felt himself being called home to Boulder City.
A native of the city whose father, Andrew Huxford, had two offices in town, Bleu Huxford found himself with the opportunity to take over one of those as his own practice. After months of upgrading equipment, painting and decorating, Bleu Huxford has begun accepting new patients at Downtown Dental, 1150 Arizona St.
"I have great memories of growing up in Boulder City," Bleu Huxford said. "I'm married and have two toddlers, ages 4 and 2, and I hope they can get some of the advantages I feel like I had."
In addition to his stated love of the small-town lifestyle, many of the advantages Bleu Huxford is focused on are centered on sports and outdoor activities.
"I was pretty heavily involved in sports as a kid and my dad was a big supporter. Some of my fondest memories are of seeing how he gave back to the community through youth and school sports," he said.
As a student at Boulder City High School, Bleu Huxford lettered in football and wrestling as well competing in shot put and discus on the track team. While attending Southern Utah University in Cedar City, he played competitive rugby until he had an epiphany about his future.
"Rugby is a pretty rough sport and, as much as I loved playing, I had this realization that if I was going to go into dentistry, having a bunch of broken fingers was probably not the best idea," he said.
After earning a degree in biology in Cedar City, Bleu Huxford lived in Las Vegas while attending the UNLV School of Dental Medicine.
He and his family spend time hiking, snowboarding and riding horses at their property in Utah.
"When I was younger, I did my share of dumb stuff," he says. "And I had plenty of jobs that required hard, physical labor. At some point I figured out it was going to be better for me to follow my dad's path and do something where I used my brain more than my back."
Still, he did much of the rehab and painting work at the office in Boulder City's historic downtown himself. And his high school letterman's jacket hangs on one wall as part of the waiting room decor.
His Downtown Dental office has been open since mid-February.
"I'm really glad to be home and starting this new phase," he said. "Boulder City is in my family's blood. It's a great place to raise kids and I'm excited to be back."
Contact reporter Bill Evans at wevans@bouldercityreview.com or at 702-586-9401.