Boulder City Art Guild's festival aims to inspire
November 5, 2014 - 2:35 pm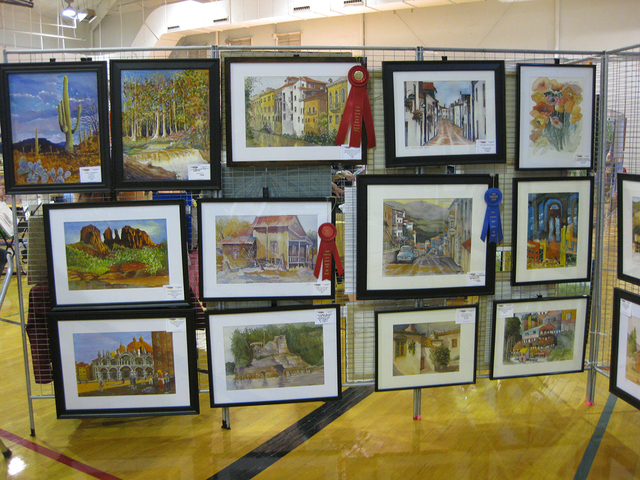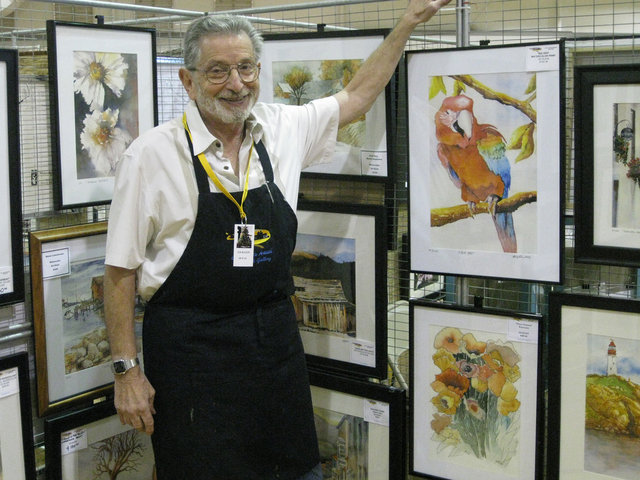 Artists showcasing their works to inspire the next generation of artists was the idea behind members of the Boulder City Art Guild starting their Winter Art Festival 10 years ago.
The festival, which marks its anniversary with the show Saturday and Sunday, is designed to promote the works of artists, especially those from Clark County, while raising money to provide scholarships for students who want to pursue a career in art or an art-related field, said Diana Meyer, show director.
The intimate, nonjuried show will feature 24 artists from several Western states. According to Meyer, the show is open to any artist who lives in a state that touches the Colorado River.
A variety of media will be featured, including watercolors, oils, pastels, acrylics, photography, glass, sculptures, ceramics and metal.
"There will be some jewelry, a weaver and leather work, as well," Meyer said, noting that participants must have handcrafted the items on display and for sale.
Additionally, there will be a drawing for items donated by participating artists. There will be three drawings each day and the winner does not need to be present. At the show's conclusion, there will be a drawing for some special holiday wreaths that were made especially for the festival.
Meyer started working on the show seven years ago as an apprentice and became show director five years ago.
The guild also presents a spring show.
In addition to coordinating the shows, Meyer said she would like to find a way to get art guilds in Nevada to interact with each other and provide support for events and activities.
A jeweler, Meyer said she likes to work with shells and freshwater pearls.
The art festival will be held in the gym at the Boulder City Recreation Center, 900 Arizona St. Hours are 9 a.m. to 4 p.m. both days. Admission is free.
For additional information, call 702-293-2138 or visit www.bouldercityartguild.com.