BC Generations: Strong work ethic flows like water through Rants family
September 27, 2017 - 2:32 pm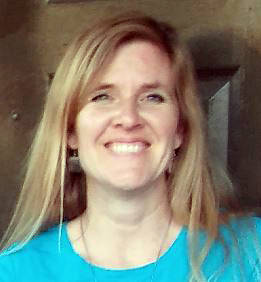 It has been 82 years since Hoover Dam was dedicated on Sept. 30, 1935. It took a whole town of hard-working people to complete the dam, and many of those families have stayed in the area as business owners.
The Rants family is among those who stayed.
You get a strong work ethic," said Chuck Rants of Rants Plumbing, a local business for three generations. "I started in high school and my son did the same. It's not always fun. It's hot digging ditches in Boulder City in the middle of summer."
It all started with Frank Rants, who was one of the original workers at Hoover Dam. His son, Jack Rants said that after the dam was complete, Frank left the state to work in mining, then returned to start Boulder City's first plumbing company in 1946.
Jack recalls the transition years when Boulder City was moving to private control instead of government control. A home could be purchased from the government inexpensively.
"Ours was $250," recalls his wife, Dorothy Kine Rants, whose own family has roots in the area that date back to the building of Hoover Dam.
Jack learned plumbing and hard work from his father when he was a teens, then took over his dad's business when he returned from business school and military service in the 1950s.
"For quite a while we were the only plumbers in town," Jack said. "It was a slow-growing community," so Rants Plumbing could easily keep up with plumbing needs.
A third generation keeps up the tradition now that Chuck Rants runs the business that he learned from his father.
Chuck remembers the year Lake Mead was full and overflowing in July 1983. He often went to Hoover Dam to service the sewage system at the Snackateria, right at the edge of the lake. Because the water level was so high, there was no room to park in the back, so he took his equipment through the front door.
"I remember watching the water run out the spillways, and I could sit and watch the fish in the lake right next to there," he said.
"You know, back then it was more about taking care of the local people than about making a buck," Chuck said about his plumbing business. "It was about being there for them when they had a need."
Staying integrated in the community while running an essential business was a way of life, he said.
"A lot of times it was the people you saw at church."
He has watched new businesses with a more profit-centered philosophy and observed, "We'd just take care of them. Now, it doesn't seem to be that way."
Brandon Rants, the fourth generation to stay in town, has decided to expand on the tradition of water-focused work by becoming a fireman. He lives in Boulder City and works in Henderson.
"It could be a long wait for one of my grandsons to grow up and learn the business. They're two and four," Chuck said with a resigned grin.
What keeps Boulder City going? A lot of water, good pipes and a strong work ethic — just like one Frank Rants instilled in his family.
Paige Ladd happily returned to Boulder City after thirty five years away. If you have a long family history in Boulder City and would like to be featured, contact the author at Ladd.Paige@gmail.com.