Barbecue Challenge returns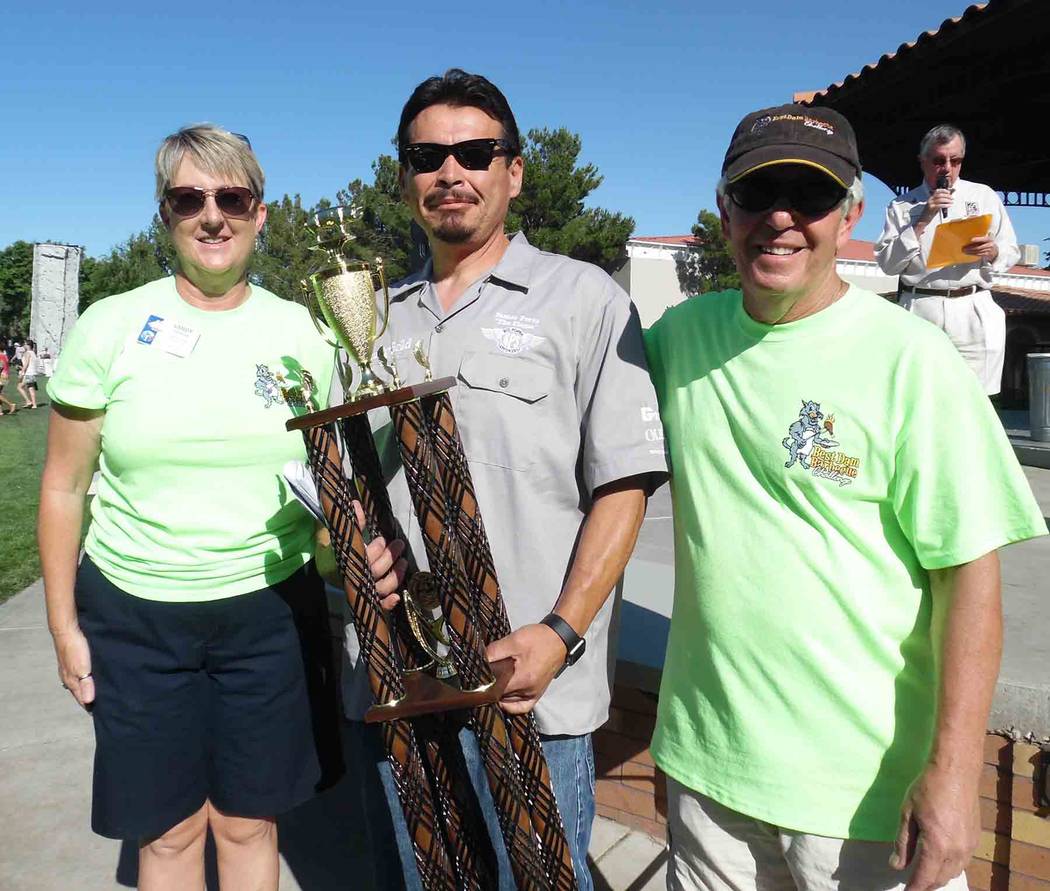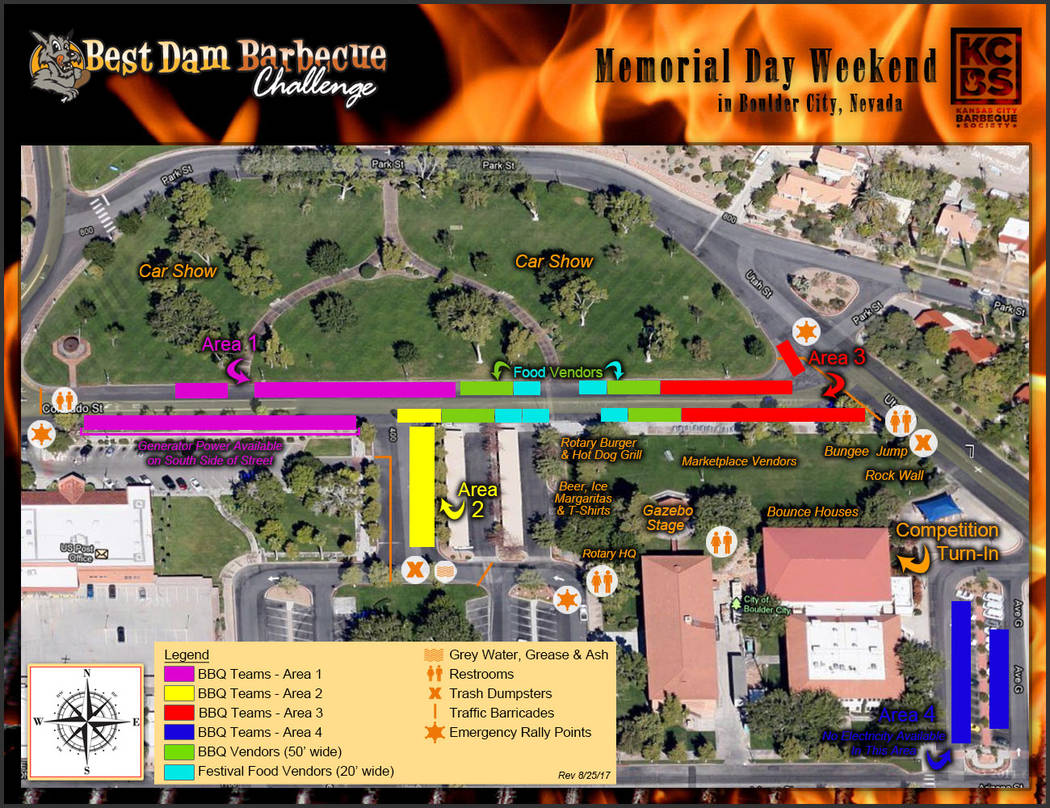 The smell of barbecue will be in the air in Boulder City this weekend as the 14th annual Best Dam Barbecue Challenge takes place.
The event goes from 4-10 p.m. Friday, May 25, and from 9 a.m. to 6 p.m. Saturday, May 26, in Bicentennial Park.
It is put on by the Rotary Club of Boulder City and will feature 35 professional and amateur barbecue teams that will compete in the categories of ribs, pork, brisket, chicken and total overall score, seeking their share of $12,000 in cash prizes and the right to be named the state champion.
The challenge is free to attend, and there will be live music, a family fun zone and car show as well as food and drinks for sale in Christy's Marketplace.
"It's just a nice time, afternoon or evening or whenever they decide to come," said chairman and Rotary Club member Larry Archuleta. "Boulder City is a nice place to come hang out."
The winning barbecue team also will qualify for the Jack Daniel's World Championship Invitational Barbecue, as well as the American Royal World Series of Barbecue.
In addition to the competition for adults, the Best Dam Barbecue Challenge has a children's competition, KidsQue, for ages 6 to 17.
Divided into two age groups, youths are given chicken, grills and utensils. From there they bring their own creativity and are welcome to add any sauces, spices or rubs to their entry. There will be an instructor to help, if needed.
"They don't have to know how to cook. … They just have to be brave enough to try it," Archuleta said.
The cost to enter is $20 per child, and the top three finishers in each age group will win cash prizes of $100 for first place, $75 for second place, and $50 for third place.
Always a highlight of the event is the rib-eating contest pitting members of the Boulder City Police Department against Boulder City firefighters. It will begin at 1 p.m.
The Barbecue Challenge is the Rotary Club of Boulder City's biggest fundraiser of the year, and Archuleta said the club aims to raise as much money as possible from it.
"This funds our projects for the whole year," he said. "There is not a set goal"
Archuleta added that 85 percent of the money raised at the event stays in Boulder City, 10 percent goes to Las Vegas, and 5 percent is used internationally.
Additional information is available by visiting https://www.bestdambarbecue.com.
Contact reporter Celia Shortt Goodyear at cgoodyear@bouldercityreview.com or at 702-586-9401. Follow her on Twitter @csgoodyear.
Event Schedule
Friday, May 25
4-10 p.m.: Live music by Mario and other bands
Saturday, May 26
9 a.m.: Presentation of Colors by Cpl. Mathew A. Commons Veterans of Foreign Wars, Post 36, and invocation by chaplain the Rev. Carl Fogg
9:15 a.m.: Singing of the National Anthem
9:30 a.m. -12:45 p.m.: DJ Entertainment by MVP Sounds
12:45 p.m.: Introduction of dignitaries and event committee
1 p.m.: Rib eating contest
2 p.m.: KidsQue competition
3 p.m.: KidsQue awards
4:15 p.m." Kansas City Barbecue Society awards