Artist takes unique approach to oceanscapes
November 30, 2016 - 1:54 pm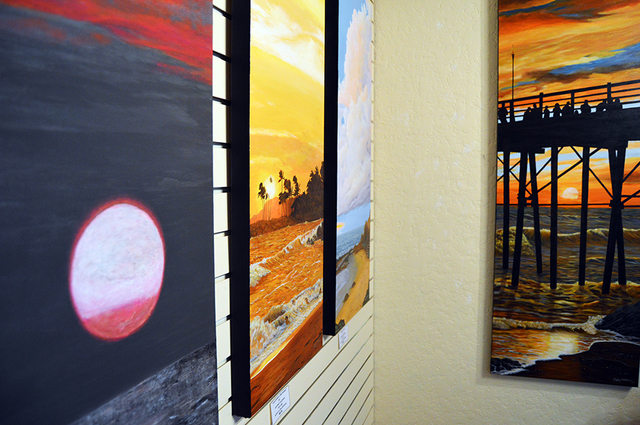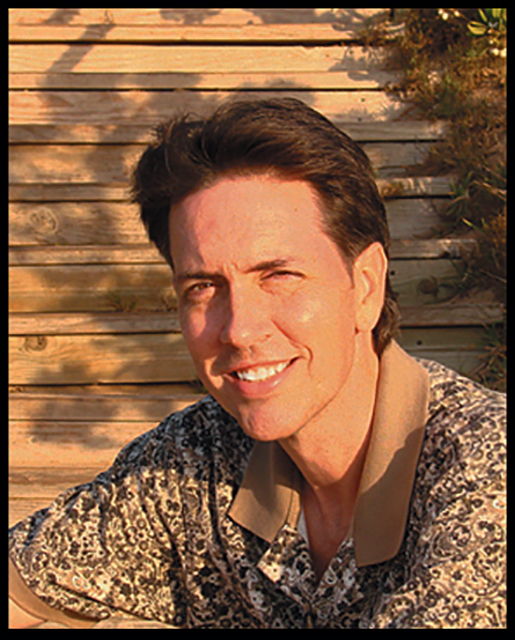 Boulder City Art Guild member Jeff Oldham loves the ocean. The breaking waves and the sandy beaches always have been things that inspired him, which is why when he became the guild's featured artist for November he knew oceanscapes were what he wanted to paint.
"I love the ocean and everything about it, so the idea of painting seascapes came to me instantly," Oldham said.
Many artists who put their work on display do so with the idea of getting as many pictures out to the public as possible. This means filling every bit of space they are given for display. Oldham decided he wanted to take a different approach.
Instead of placing a high number of horizontal pictures for his display, he opted instead for a smaller number of large vertical paintings. According to Oldham, this gave him a larger palette to work with and the opportunity to create bigger oceanscapes.
The vertical orientation of his paintings even motivated him to title his work "Vertical Horizons."
"I loved the idea of using the space vertically because most of the time myself and other artists are just trying to get as much of our work up as we can," Oldham said. "But this time I wanted less paintings that could create an entirely cohesive design."
Oldham considers himself a visual painter in the sense that he enjoys crafting landscapes from real areas he sees in the world. He has found inspiration for paintings from pictures, including a California harbor and a Las Vegas sunset. He even combines the beauty of those conflicting areas.
In one piece, Oldham painted the Pacific Ocean with strong waves caused by a great blue whale along with a sunset inspired by the colors of the Mojave Desert.
"I have always found inspiration from the areas around me. If I see a picture I love or a beautiful sunset, I try to remember that so I can paint it later," Oldham said. "It allows me to work with the best of both worlds: a tropical ocean and a desert sky."
Oldham considers himself an activist. He is passionate about protecting oceans that he feels are being overly polluted, and the seascapes he painted are a symbol of what he believes oceans should be.
"We need to take better care of our oceans, and I try to portray that in my paintings," Oldham said. "My work is a bit more idealistic because I think it is a better message to show a beautiful ocean than one that is covered in trash, and I hope when people look at my painting they think about taking care of our bodies of water."
You can find his work in the art guild's gallery at the Boulder Dam Hotel, 1305 Arizona St., or on his website at oldhamart.com, where you can find a number of paintings he has created from seascapes to endangered creatures.
Oldham's exhibit continues through Friday. On Saturday, Holiday Memories featuring work by many guild members will open.
Contact reporter Max Lancaster at mlancaster @bouldercityreview.com or at 702-586-9401. Follow him on Twitter @MLancasterBCR.