28 Sunflowers Photography to hold open house today
October 3, 2013 - 6:40 am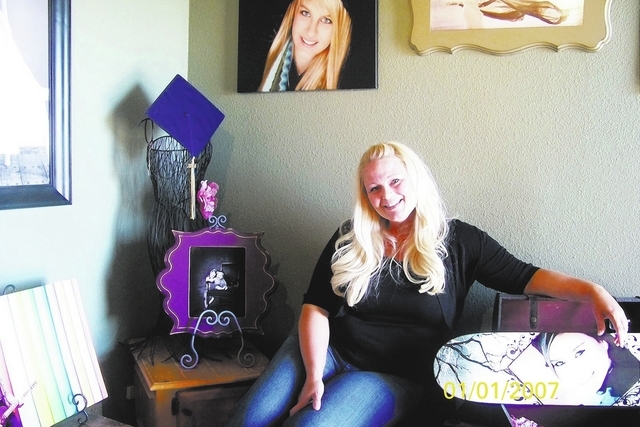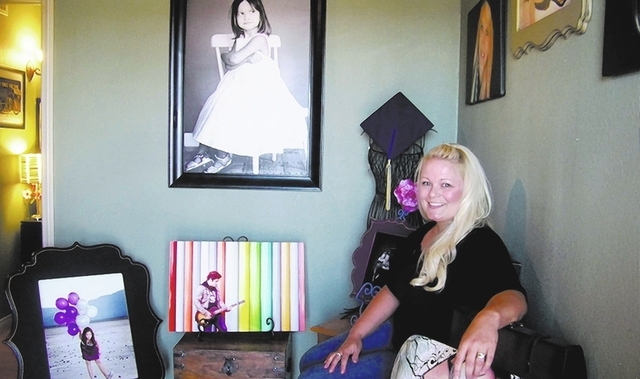 Today from 4:30 to 8 p.m., 28 Sunflowers Photography plans to host an open house, as well as a food drive for Emergency Aid, at the 900 Buchanan Blvd. studio.
Pamela Hyde Leon, photographer and owner of the studio, will have a special photo booth where visitors can have their picture taken and receive a digital copy as a gift.
Anyone bringing nonperishable food items to the open house will receive a raffle ticket for a variety of prizes including photography studio sessions.
Leon, a 1996 Boulder City High School graduate, became interested in photography when she took a class from Judy Barton, a current member of the Boulder City Art Guild.
In Barton's class, students used black-and-white film and learned to develop their own photos. Leon said she "fell in love with photography" during high school and "Mrs. Barton was a great teacher."
With her first wedding shoot under her belt at 17, Leon has been making memories with pictures ever since. After high school, she entered the real estate business with her dad and mom, Bart and Anita Hyde, where she photographed the virtual tours of homes.
In 2011, Leon decided to open her own studio, 28 Sunflowers Photography. The studio's name was her creation because she wanted "something different," 28 is her birthday number and she loves sunflowers.
Although trained in using black-and-white film, Leon has taken countless classes in the newest photography techniques and makes continuing photography education a part of her career.
When asked what her favorite subject to photograph is, Leon answered, "high school seniors. They love having their pictures taken." She also loves "making parents cry" when they see the photos of their children about to graduate from high school.
Leon said she also loves to photograph women because no matter what their age, she is able to make them look and feel beautiful and confident in themselves.
Although high school seniors and women are her favorite subjects, Leon said her most interesting session was a shoot for Cycle Source Magazine, staged in Las Vegas at the Neon Bone Yard. Her photographs of a motorcycle were featured in the magazine in February.
On the Boulder City studio front, Leon does what she calls "super mini-sessions." For a session like this, there is no sitting fee and a person simply pays for the pose or poses they want processed. A subject can come in costume or have a particular idea for a shoot, and Leon will accommodate them.
Leon also has special sessions for a holiday such as Halloween where she will use backgrounds and staging specific to the holiday.
"A lot of people are a little hesitant to come in (to a photography studio). A lot of people have had bad experiences with photographers or studios or don't know what to expect," Leon said, and the mini-sessions she offers are a good way to get people to meet her and learn what to expect from the photographic experience.
In addition to the mini-sessions, Leon also offers clients a full portrait session or will come to their home. Studio sessions are by appointment only, but Leon is available to go to a client's home. She is happy to help them choose the correct frames to go with their décor and said in photography shoots, there are "unlimited possibilities."
Because she looks at her photography as "preserving memories or moments in time," Leon has her work printed on archival material that will do just that and save the photos for generations to come. Yet, if a client wants a photo put on an aluminum surface or decorating a skate board, Leon is able to do that as well.
For Leon, business in 2013 "was the best year yet" and the holiday season hasn't even started, she said. "I couldn't ask for anything better. It's been great. I love being here. I love everything about it."
To see some of Leon's work on the Web, go to www.28sunflowersphotography.com.