Youth floor hockey program underway
February 18, 2015 - 1:03 pm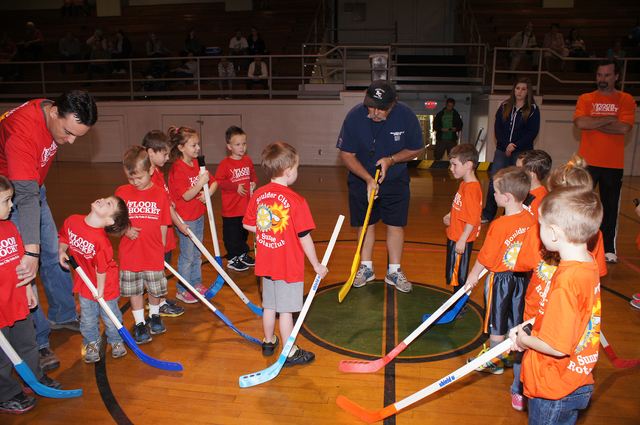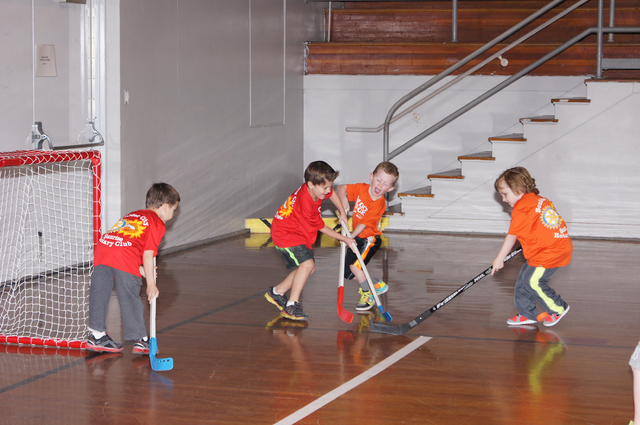 Boulder City Parks and Recreation Department is presenting the 2015 youth floor hockey program with financial support from the Boulder City Sunrise Rotary Club. This year's opening day was celebrated with a game between the Heatwave and Flyer kindergarten teams.
Youth floor hockey has a strong tradition in Boulder City and is playing its 37th season. Opening Day included an honorary faceoff including Rotary President Harold Begley, and club members Brad and Laurie McKinley, along with pregame floor preparation via the department's wheeled Zamboni equipment.
Kindergarten and first- and second-grade games are held Tuesdays and Saturdays through March 21. Third- through sixth-grade floor hockey clinics will be held at the Recreation Center, 900 Arizona St., on March 3 and 5.
City Recreation Coordinator Steve Corry said additional coaches are needed for the older children's teams.
For additional information about floor hockey, call the Parks and Recreation Department at 702-293-9256.