Young Eagles ride four-game winning streak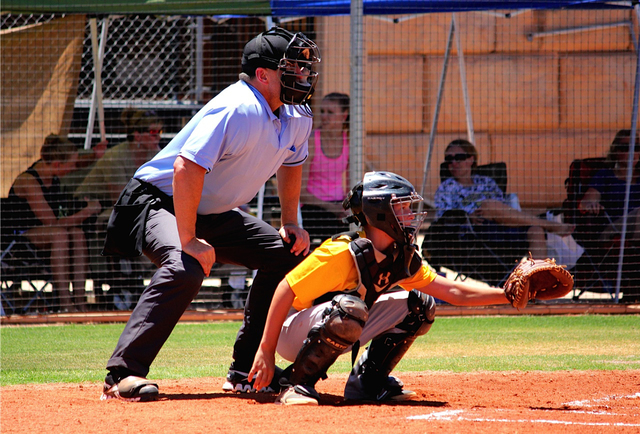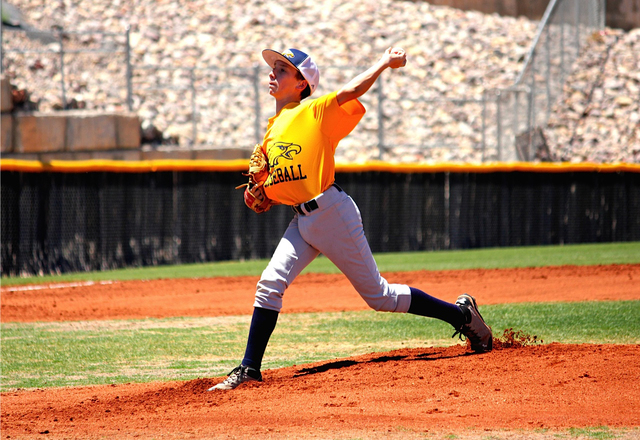 The Boulder City 14-under baseball team is riding a four-game winning streak and has climbed into the playoff picture in the Connie Mack Summer Baseball League
While the Connie Mack 18-under and 16-under teams ended their state tournaments last week, the 14-under playoffs are at the end of July.
The Eagles are 7-8-2 and in sixth place.
"The kids are working hard and have been playing real well lately enjoying the four-game streak, but they know there is still a lot left to learn and to improve upon," coach Bobby Reese said.
On Monday, the Eagles 14-under defeated the Las Vegas Wildcats 6-3 behind pitcher Teddy Lobkowicz, who pitched a complete game. DJ Reese had three RBIs.
On July 11, the Eagles beat Green Valley 8-7 as pitcher Patrick Hood threw four solid innings to record the win. Nolan Herr went 1-for-2 with two RBIs.
The Eagles won dramatically in their final at-bat, as Shaun Jones singled home the winning RBI in the walk-off victory.