Wildflowers' colors amp up visit to Cedar Breaks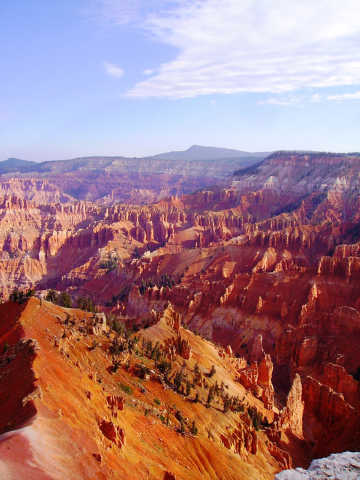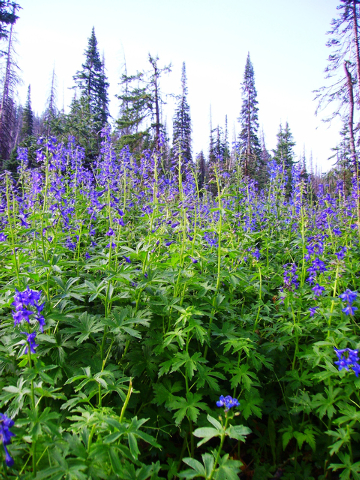 Cedar Breaks National Monument, located in southern Utah, is a small park most cherished by us desert dwellers for its cool summer temperatures and spectacular views into its deep, hoodoo-filled amphitheater. But during July and August, you'll find the little park brimming with activities, any one of which, by itself, might be worth the journey.
The park's annual wildflower festival runs through July 20. Just driving through the park at this time of year you will be surrounded by meadows ablaze with floral color.
But by taking to one of the trails on foot, you can see the flowers individually and start counting the different kinds you see. More than 260 species are found here.
Favorable geography is at the root of this remarkable diversity. The park is on the Markagunt Plateau at an elevation of more than 10,000 feet. This time of year, moist air moves inland from the Pacific and because hot air holds moisture, the air currents retain their moisture while traveling over the hot Mojave Desert. But once they hit the higher, colder plateau, the currents cool and release monsoon rains. Plenty of monsoon rain and the plateau's fertile sedimentary soils add up to ideal conditions for wildflowers.
During the festival volunteers and wildflower specialists will lead guided walks at 10 a.m. and 1 p.m. daily. Children who visit on the weekends from 10 a.m. to 3 p.m. can make crafts, play wildflower bingo and even earn a Wildflower Festival button as a master flower protector in the Daisy Defenders gallery.
The Zion Canyon Field Institute will offer educational workshops related to the festival. One of the most appealing will be Saturday when photographer Michael Plyler will teach the techniques of photographing the park's stunning wildflower displays. There also will be a workshop in wildflower journaling, where you can learn some of the best ways to record your experiences.
Advance reservations are necessary for both of these workshops; make them through the Zion Canyon Field Institute, 800-635-3959, www.zionpark.org.
Outdoor fun doesn't end once night falls as Cedar Breaks offers stargazing parties on Saturdays through Aug. 30, with a special midweek party Aug. 12 to view the Perseids meteor shower. All the night sky programs take place at Point Supreme Overlook.
Park staff and astronomy volunteers will be on hand to give you a constellation tour and assist you in viewing the skies with the large telescopes that will be set up for visitors. You are also welcome to bring your own optical equipment.
All star parties during July start at 9:30 p.m. and those in August at 9 p.m. Of course, all star parties depend on having unclouded skies. The cool nights at this high elevation can dip down into the 30s or lower even in summer, so bring a warm jacket, hat and gloves.
The park has a 25-site campground for tents and RVs. Some sites are available by reservation at www.recreation.gov but many are on a first-come, first-served basis. Restrooms and showers are available.
Many of Deborah Wall's columns were recently compiled with new information and photos in "Base Camp Las Vegas" and published by Stephens Press. She is the author of "Great Hikes, a Cerca Country Guide." Wall can be reached at Deborabus@aol.com.