National Park passes bring annual fun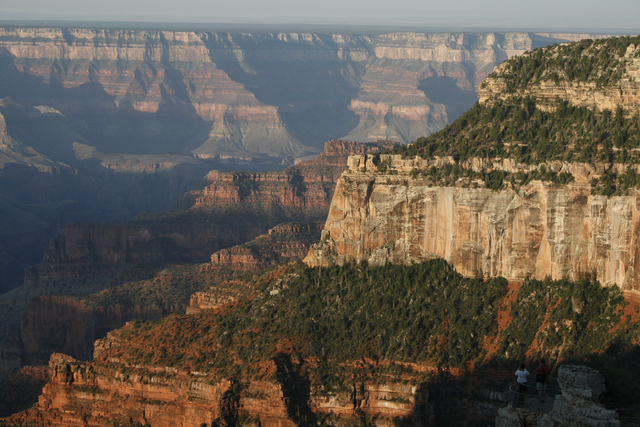 If you plan on visiting more than a couple of our federal parks and recreation areas this summer, it will save you lots of money if you acquire one of the many types of park passes. Some entry fees are as high as $30 per vehicle at popular destinations such as the Grand Canyon, Yosemite, Sequoia and Zion national parks.
Your entry ticket may remain valid for as much as seven days, but many of us will be there only one day per trip. An annual pass is a much better deal if you plan to visit several parks over a year's time.
There are many types of passes available and some are even free for those who qualify. The six agencies that participate in the Interagency Pass Program are the National Park Service, U.S. Forest Service, U.S Fish and Wildlife Service, Bureau of Land Management, Bureau of Reclamation and U.S Army Corps of Engineers.
AMERICA THE BEAUTIFUL PASSES
Annual Interagency Pass— $80. This pass is available either at entrance stations or online.
It is valid for one year expiring the following year on the last day of the month that you purchased it. Anyone 16 years or older may get this pass; children 15 or younger don't need it because they get into national parks free.
Each pass can have two signers and they do not have to be related.
Annual Pass for U.S. Military —Free. Available for current U.S. military members, including reserve and National Guard, and their dependents. Obtain in person at a federal recreation site, showing a Common Access Card (CAC) or Department of Defense Form 1173.
Senior Pass — $10. Good for the lifetime of the person to whom it is issued. Available to U.S. citizens or permanent residents age 62 or over.
This replaces the Golden Age Passport which is no longer sold, but the latter is still honored. May be obtained in person at a federal recreation site.
Access Pass —Free. For U.S. citizens and permanent residents with permanent disabilities. Applicants need to provide documentation of their disability and proof of residency or citizenship. May be obtained in person at a federal recreation site.
Annual Fourth Grade Pass—Free. This pass is valid for every fourth grader's school year and the following summer.
Home-schooled and free-choice learners 10 years of age are likewise eligible. The pass gains entry to all federal lands not only for the child but for others in his or her family.
To get one of these, help the child log onto the website www.everykidinapark.gov and print out an "Every Kid in a Park" paper pass from the website.
This can be exchanged at an entrance fee station for the actual pass, good all year.
Volunteer Pass — Free to volunteers with 250 service hours to those federal agencies that participate in the Interagency Pass Program. www.volunteer.gov.
For more details on obtaining a pass and the federal lands pass programs call 888-275-8747, ext. 3, from 7 a.m. to 3 p.m. or visit www.store.usgs.gov/pass.