Make Ely a priority summer destination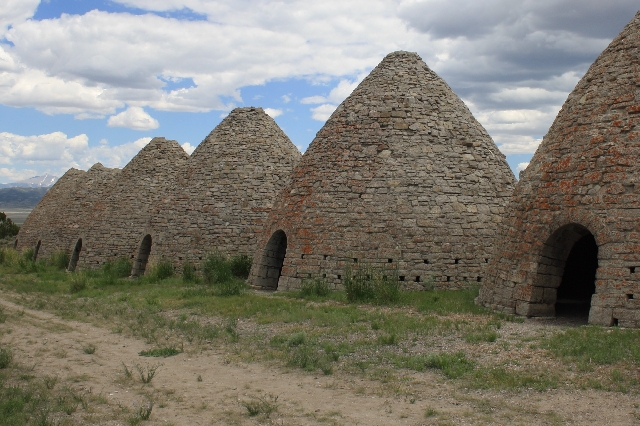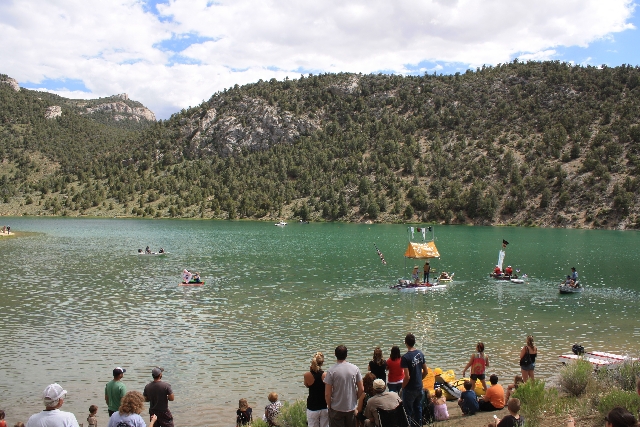 With plenty of summer outdoor activities available in Ely, and temperatures at a perfect comfort level over the next couple of months, the town should be a priority summer destination for Southern Nevadans with itchy feet.
Although Southern Nevada thermometers reach three digits almost daily during the same months, Ely, more than 4,000 feet higher in elevation and a little farther north, enjoys average daily highs around 80 degrees in June and the upper 80s in July and August. Those are ideal temperatures for sightseeing and hiking.
If you have two or three days to spend in the region, Ely has enough restaurants and comfortable rooms to serve as a base while making side trips to see Great Basin National Park or the Ward Charcoal Ovens, or to enjoy the waters of Cave Lake State Park.
If you had time to enjoy only one of this region's experiences, it should be the Nevada Northern Railway, headquartered in East Ely. A National Historic Landmark, the railway is one of America's best preserved short lines. Visitors can take a ride on two historic routes, the McGill Junction Route and the Keystone Route. The excursions take about 1½ hours and includes a walking tour of the railway complex.
The Ward Charcoal Ovens State Historical Park boasts six 30-foot-high, beehive-shaped ovens built in the late 1800s. These well-preserved historic structures produced charcoal for smelting ore, and operated from 1876 through 1879 during the silver boom in the area. Picnicking and camping are encouraged at the park, and there are plenty of hiking opportunities. The park is about 18 miles south of Ely.
Cave Lake State Park, a 32-acre reservoir, is about 14 miles southeast of Ely. The lake offers great fishing opportunities, including the record for brown trout as well as boating, swimming, hiking, camping and picnicking. On June 22, the lake is the place to be for the annual Cocktails and Cannons event, which features the Great Bathtub Races. Navigating in an iron tub must be a blast, but just watching the races from shore is almost as much fun. The program includes kayak and canoe races. Concessions are open during the day, and a barbecue and fireworks at night.
Great Basin National Park is little more than an hour away from Ely, and well worth a visit while you are in the area. If you are short on time just driving the 12-mile Wheeler Peak Scenic Drive is a great experience. The road climbs up more than 4,000 feet in elevation to 10,000 feet. From here many visitors head out onto one of the hiking trails where you can expect to see plenty of wildlife and wildflowers through summer. There are trails that take you to a bristlecone pine forest or high alpine lakes. For more adventure, and with plenty of preparation, you could hike up to Wheeler Peak, at 13,063 feet.
Besides outdoor activities the park is home to Lehman Caves. Here you can take a guided tour to see formations including stalactites, stalagmites, helictites and more than 300 rare shield formations. T wo tours are available: the 60-minute Lodge Room Tour and the 90-minute Grand Palace Tour. Reservations are recommended in the summer months. There are five developed campgrounds in the park, see www.nps.gov/grba.
For more information on Ely, its outdoor activities, lodging and other services, contact the White Pine County Tourism and Recreation Board, Bristlecone Convention Center, 800 -496-9350, www.elynevada.net.
Many of Deborah Wall's columns were recently compiled with new information and photos in "Base Camp Las Vegas" and published by Stephens Press. She is the author of "Great Hikes, a Cerca Country Guide." Wall can be reached at Deborabus@aol.com.