Keepers of the Wild Nature Park one roadside attraction worth seeing
October 7, 2015 - 3:42 pm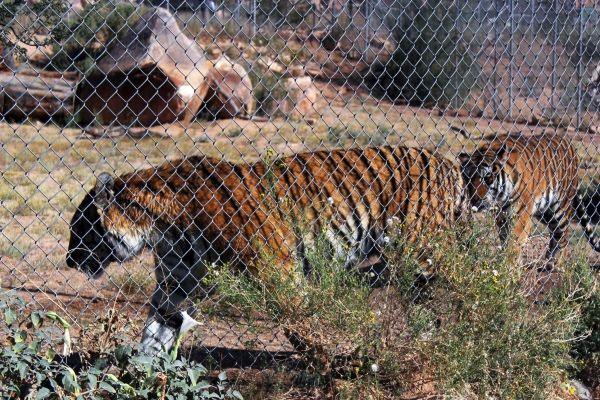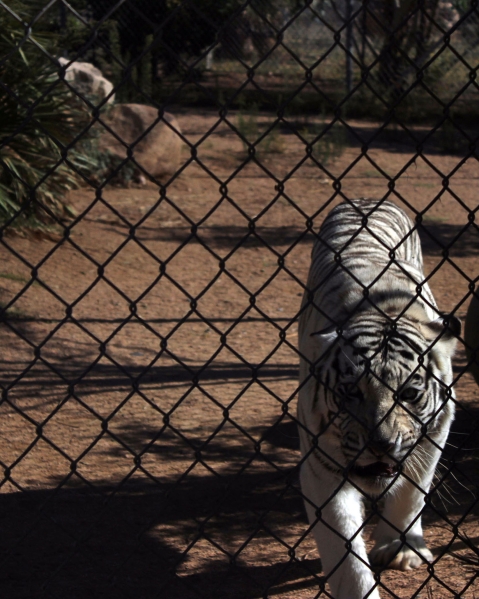 For travelers along Route 66 in Arizona, stopping for a brief visit at the roadside attractions is an essential part of this traditional American experience. But one of them, Keepers of the Wild, deserves more than a brief visit. It's worth allocating a few hours, or even a trip to that sole destination.
Keepers of the Wild Nature Park is a nonprofit organization that cares for more than 140 wild animals, some indigenous to the United States and some exotic. It was established in 1995 by Jonathon Kraft in Las Vegas. With limited space in the city, he moved the operation to White Hills, Ariz., and then to its current location on 175 acres in Valentine, Ariz.
This is not a zoo. The organization's goal is to provide a refuge for abandoned, abused or neglected animals. But it does meet some zoolike goals of providing an entertaining experience while educating the public about the creatures with whom we are supposed to share this planet. With a map in hand visitors can take a self-guided tour of the sanctuary or sign up for a guided safari tour of the complex.
When I visited a couple of weeks ago, I did a self-guided tour but later wished I had taken the guided one because it offers more background information on the animals. Guided tours last about one hour and 15 minutes.
Among the highlights is seeing some of the 22 big cats that make their homes here. One of the most spectacular is Kaos, a Royal White Bengal tiger. This endangered white tiger is actually a Bengal tiger with a recessive gene. Experts believe there are only 10-15 of these tigers in the wild in India. Other must-see cats are the more familiar orange-and-black Bengals and the liger, a hybrid beast which is half tiger and half lion. There is also a young grizzly bear named Bam Bam that arrived here last year, besides a variety of primates, wallabies, birds and desert animals.
If you visit, bring a lunch as there is a great shaded picnic area. If you come without provisions, be assured you won't go hungry for the gift shop has plenty of food including frozen meals such as pizzas that you can cook in their microwave. They also offer a wide variety of drinks and ice cream.
Volunteers are always welcomed at Keepers of the Wild and can help immensely. Tasks ranges from working in the gift shop to preparing food for the animals or caring for them. Many volunteers, after some time spent at the sanctuary, learn how to lead tours and give presentations, or help with animal rescues and feeding. Those with building and maintenance skills are also needed. There is a volunteer application form on the website.
If you decide to visit, keep in mind the refuge always needs donations and it even has a wish list. The list is posted on its website and items desired run the gamut from office supplies, vegetables, pet carriers, trash bags, gardening tools to stock tanks, golf carts and construction supplies.
All admission fees and funds from items bought in the gift shop go to the food, shelter and medical care of the animals. The refuge is open daily from 9 a.m. to 5 p.m. except Tuesdays, Thanksgiving and Christmas.
You can get further information or offer help at Keepers of the Wild, 13441 E. Highway 66, Valentine, Ariz., at its website www.keepersofthewild.org or by calling 928-769-1800.
Many of Deborah Wall's columns have been compiled in the book "Base Camp Las Vegas, Hiking the Southwestern States." She is also the author of "Great Hikes, a Cerca Country Guide" and a co-author of the newly released book "Access For All, Seeing the Southwest With Limited Mobility." Wall can be reached at Deborabus@aol.com.