Classes showcase best of Zion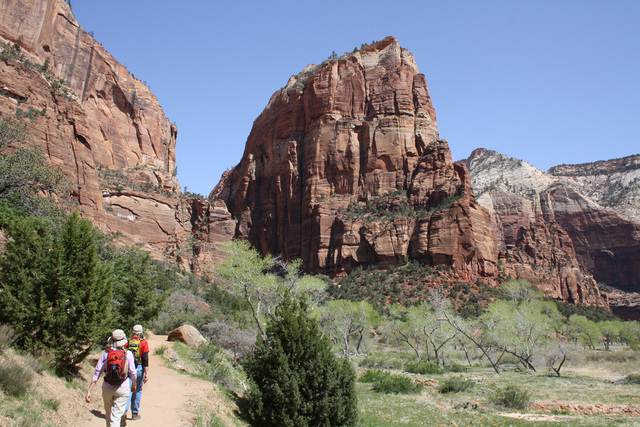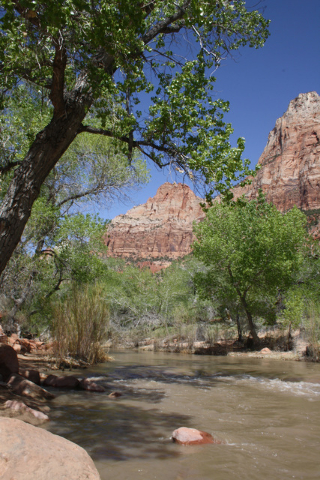 The next month or so is one of the finest times to spend enjoying Zion National Park, Utah. The weather is ideal, the leaves are popping out on the deciduous trees, wildflowers are appearing and the birds are out and about enjoying springtime.
Of course, it will be spring in Southern Nevada also, but making a pleasant three-hour drive to Zion offers the opportunity to become more expert in your favorite aspects of outdoor life through educational events sponsored by the Zion Canyon Field Institute. They range from lectures to custom adventures, from single- to multiple-day events, but all are presented in lovely outdoor settings.
Though the institute operates year-round, the next six weeks offers more of these experiences than any other time of year.
March 31 and April 14, Thursday Treks: A naturalist will take participants out in the field so they can get an introduction to the flora, fauna, geology and cultural history of the park. 9 a.m.-2 p.m. Ages 15 and up. $45.
April 2, Spring Birds in Zion: Spend the morning observing birds along the Virgin River, where a vast variety can be found. This time of year you will see migrants passing through and year-round resident species. Learn about bird behavior and other interesting aspects of Zion's natural history. 8 a.m.-noon. Ages 16 and up. $45.
April 9, Mojave Wildflowers: This workshop departs from St. George, Utah, to find the perfect area for blooming wildflowers. April is usually the banner month to see wildflowers in the Mojave Desert, and especially so this year when winter rainfall has been plentiful. Ages 15 and up. BLM Office, St. George, Utah. 9 a.m.-4 p.m. $65.
April 16, Low Desert Wildflowers: The park contains only a small section of Mojave Desert, in its extreme southwest corner, and this field trip will take you there. You will find a rich variety of wildflowers, cactus and flowering shrubs among some of the finest scenery in Utah. Ages 15 and up. 9 a.m.-3:30 p.m. $60.
April 16-17, Zion Through the Lens: This two-day workshop concentrates on using your camera in full manual mode. Other topics include use of filters, composition, controlling depth of field and use of tripods. Zion National Park. Ages 16 and up. 9 a.m.-7 p.m., with a two-and-one-half-hour break at noon. $225.
April 21, Archaeological Field Day: Spend the day with a Zion archaeologist. Participants might take part in survey work, cataloging and other tasks depending on what is needed. Be prepared to hike. Ages 16 and up. 9 a.m.-3 or 4 p.m. $60.
April 23, Zion Geology: The day will focus on the ongoing geologic processes in the park. Short hikes will explore landslides and rock falls and the power of water in shaping the canyon. Ages 15 and up. 9 a.m.-4 p.m. $60.
The meeting place for the workshops, unless otherwise noted, is at the Zion National Park Human History Museum, just inside the park's entrance. All participants should be dressed appropriately for hiking and changes of weather. Wear good walking shoes or boots, and wear layers of clothing to peel and put on again as temperatures fluctuate throughout the day.
Bring all necessary personal items such as your camera, binoculars, sunscreen, water, lunch and snacks. Minimum age requirements vary.
Reservations for classes and workshops are necessary, and they fill up fast. Contact the Zion Canyon Field Institute at www.zionpark.org, 800-635-3959 or 435-772-3264 for more information or reservations.
Many of Deborah Wall's columns have been compiled in the book "Base Camp Las Vegas, Hiking the Southwestern States." She is also the author of "Great Hikes, a Cerca Country Guide" and a co-author of the newly released book "Access For All, Seeing the Southwest With Limited Mobility." Wall can be reached at Deborabus@aol.com.