January 27, 2016 - 3:31 pm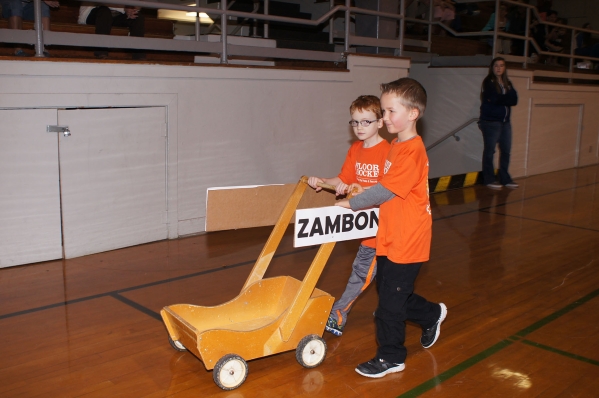 Boulder Chiropractic lone undefeated basketball team
The Boulder City Parks and Recreation Department's men's basketball season continued, with standings tightening up as teams played through all league opponents.
After two weeks of play, Boulder Chiropractic is the only undefeated team. Cody Milford of the Ragin' Roadrunners was the week's high scorer, averaging 21.5 points per game over the two games.
Standings: Boulder Chiropractic, 4-0; Boulder Dam Credit Union, 2-2; Boulder City Family Mortuary, 2-2; Flight S2S, 2-2; Ragin' Roadrunners, 1-3; and Woodbury, Law 1-3.
Youth floor hockey league starts Saturday
The kindergarten through second grade floor hockey league begins at 9 a.m. Saturday in the city's recreation center, 900 Arizona St.
According to Steve Corry, recreation coordinator, great games and exciting session are on tap, including the return of the floor hockey Zamboni machine.
This year's program is again sponsored by the Boulder City Sunrise Rotary Club, which will have members on hand to recognize players, coaches and the program.
For more information contact the Parks and Recreation Department at 702-293-9256.