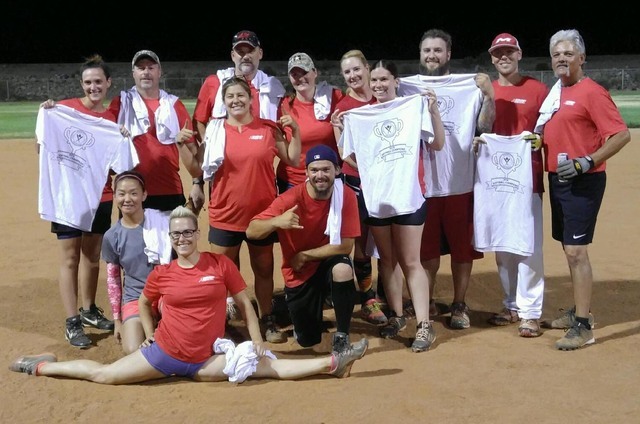 Underdogs emerge as champs
Boulder City Parks and Recreation Department's coed softball league concluded its tournament Sunday with Snap Fitness as the champions.
Placing third in regular-season play with a 6-5-1 record, the team had stellar performances on both tournament days defeating the top-seeded HeShes (10-1-1) twice for the title, according to Kelly Lehr, sports coordinator.
The men's softball tournament will finish its summer tournament with the third-ranked team Pit Stop (11-5) dominating the winner's bracket. Duetto (12-4) and The Credit Union (12-4) will face off at 7 p.m. today to determine who will play Pit Stop in the 8 p.m. championship game.
The games will be played at the ball field at Hemenway Valley Park, 401 Ville Drive.