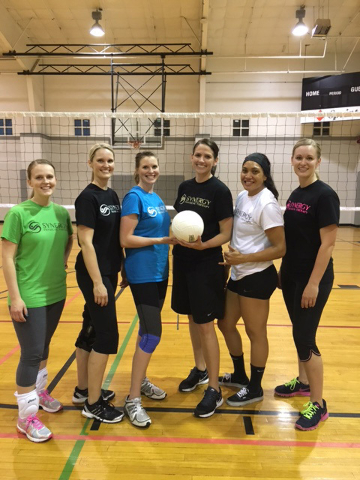 Youth ball season begins with opening ceremony
Boulder City Parks and Recreation Department's youth baseball, softball, tee-ball and coach-pitch seasons kicked off Wednesday night with an opening ceremony on Pratte Field at Veterans' Memorial Park. Mayor Rod Woodbury and Councilmen Cam Walker, Rich Shuman and Duncan McCoy were in attendance along with Boulder City High School varsity softball coach Angelica Moorhead and baseball coach Bobby Reese as guest speakers.
Games will be played at Pratte Field and Bravo Field on Avenue B adjacent to the high school through mid-June.
Thunder Cankles sweeps kickball league
The adult kickball teams concluded their season last week with Thunder Cankles sweeping the league with an 8-0 record.
The Fireballs, Kicking Balls and Taking Names tied for second place with 5-3 records.
The Parks and Recreation Department looks forward to continuing this fun spring tradition, said Kelly Lehr, sports coordinator for the city.
Softball season begins tonight
The city's parks and recreation department's adult men's softball season begins at 6 tonight. The coed softball teams begin play on Sunday.
Both leagues will play through the end of July, with games scheduled from 6-10 p.m. on the ball fields at Hemenway Valley park.