Carlsbad offers wealth of outdoor activities
March 12, 2014 - 12:11 pm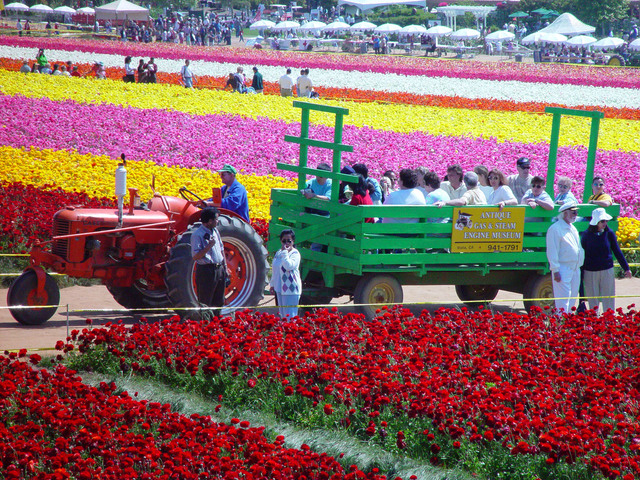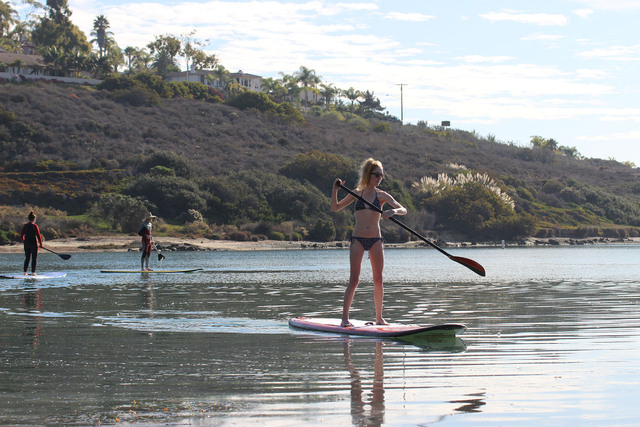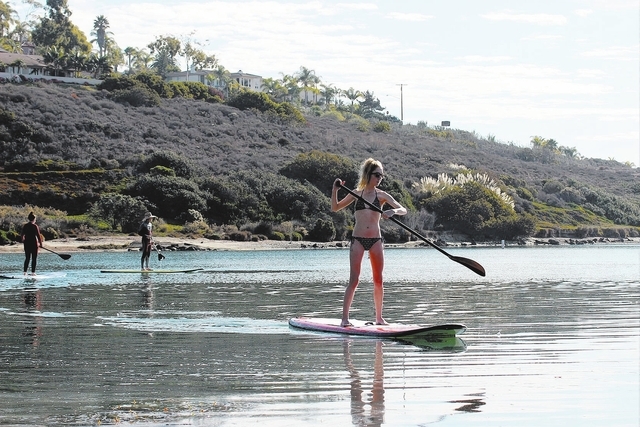 Carlsbad, Calif., is a destination in itself, especially for those who love the ocean. Yet the area offers other outdoor activities. If you stay several days, you can do something different each day, making this a great place for a well-rounded getaway.
Approximately a five-hour drive from Las Vegas, it's in north coastal San Diego County. The town's most obvious attraction is a 7-mile stretch of ocean ideal for surfing, body surfing, paddle boarding or relaxing on the beach. (Of course, if you have children, their priority may be Legoland.) Besides those, there are opportunities for hiking, birding and one of the best spring flower displays in America.
The ideal time to visit is March through May when temperatures are mild with an abundance of sunny days. The celebrated flowers put on their best show during this time, and the beaches aren't yet overrun with the summer crowds.
For getting close to nature, one of my favorite places in Carlsbad is one of the three lagoons tha encompass more than 1,000 acres. The Agua Hedionda Lagoon, also known as the Carlsbad Lagoon, offers year-round recreation such as birding, kayaking, canoeing, paddleboarding and motor boating. This lagoon is made up of 400 acres of mud flats, salt, freshwater marshes and deep water. It offers a perfectly relaxing day on the water without having to deal with the heavy Pacific surf. There is an excellent place to rent equipment: California Watersports, located on the lagoon, www.carlsbadlagoon.com or 760-434-3089.
Birders will especially like Batiquitos Lagoon, a 610-acre salt marsh with mud flats. There are 185 species documented here, and you can take a docent-led nature tour or a self-guided walk along the 2-mile trail. For further information, visit www.batiquitosfoundation.org or call 760-931-0800.
Unique to this area is the Flower Fields at Carlsbad Ranch. In springtime, for more than 60 years, visitors have been enchanted by a solid carpet of real flowers stretching as far as the eye can see. The gardens encompass more than 50 acres overlooking the Pacific, an area so large you can take a tractor ride through the fields.
The featured flower is the Tecolote giant ranunculus, a member of the buttercup family. Its annual bloom lasts six to eight weeks, peaking in mid-March to mid-April. Other acres are devoted to specialty flowers. The Flower Fields are open seven days a week from 9 a.m. to 6 p.m. through May 11. For further information, visit www.theflowerfields.com or call 760-431-0352.
When in Southern California, children dream about visiting a theme park, and one of the most popular is Legoland. Your children might not only build with Legos but build their imagination and creativity through educational elements and enjoy amusements that the entire family will appreciate. This is a full-service park that offers roller coasters, a water park (open during spring break), Sea Life Aquarium and a vast exhibit that features miniature landmarks from around the globe created out of Legos. Those with a lot of energy can spend an entire day, or longer, at the park. The park has a variety of restaurants with food to please all ages and diets.
Legoland has a hotel that's totally kid-friendly with a pool, restaurant and café and play areas. For reservations, visit www.california.legoland.com or call 760-918-5346.
For those who prefer more grown-up accommodations, Carlsbad offers something to fit just about every budget. In the middle, pricewise, I would recommend the Hilton Garden Inn, Carlsbad. It is only steps from the ocean yet has an excellent pool, upscale yet reasonably priced restaurant, and other amenities.
Good discount package deals are available on its website and it offers discounted tickets to area attractions. The bonus is free shuttle service to and from anywhere in the area. Contact www.gardeninn.hilton.com/carlsbad or 855-261-1567.
But if you're one of those rugged individuals who prefer pitching a tent: South Carlsbad State Beach has a campground with more than 200 sites on a bluff overlooking the Pacific Ocean. For more information and reservations, contact 760-438-3143, or www.parks.ca.gov.
Deborah Wall is the author of "Great Hikes, a Cerca Country Guide." Wall can be reached at Deborabus@aol.com.