BC baseball team wins championship
December 5, 2013 - 5:55 am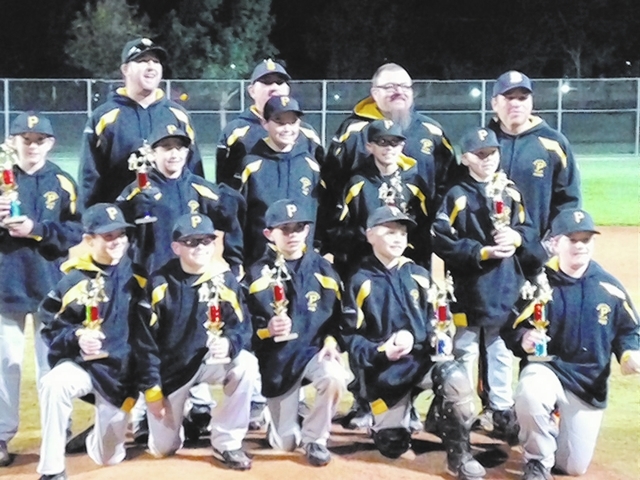 When Coach Chris Pingree decided to organize several local boys to play baseball this fall, his intention was to keep them involved in the sport until Little League started up in January. He persuaded his friends at Denali Builders to help with the costs of the registration and hoped for the best. He had no idea of the roller-coaster season the boys would take him on.
Although more than half of the team was under the age limit, the Boulder City Pirates competed in the 12U Fall Baseball League in Henderson. The team got off to a fast start, going undefeated in the regular season. The team played so well, Pingree was able to give the players a chance to try different positions in the field.
After finishing the regular season 12-0, the Pirates ran into problems in the playoffs. They won the first game in the double elimination tournament, but needed a furious last inning rally to overcome a 3-0 deficit in the second game.
Their luck finally ran out in their third playoff game, a 4-3 loss in extra innings.
The Pirates were left with one final game for the tournament championship. After trailing early in the game, the Pirates broke the game open in their last at-bat and took the tournament with a 9-5 victory.
Pingree, who was assisted by Adam Carver, Chris Landerman and Joe Bonar, described the Pirates' success as the result of a total team effort.
"The playoff game we won in the last inning was probably the most exciting game I've ever coached. Each one of the kids came up with a timely hit or made a clutch defensive play when we needed it. I never expected the Pirates to have such a great season when we started this team last September," he said.