Peterson joins Georgetown as swim coach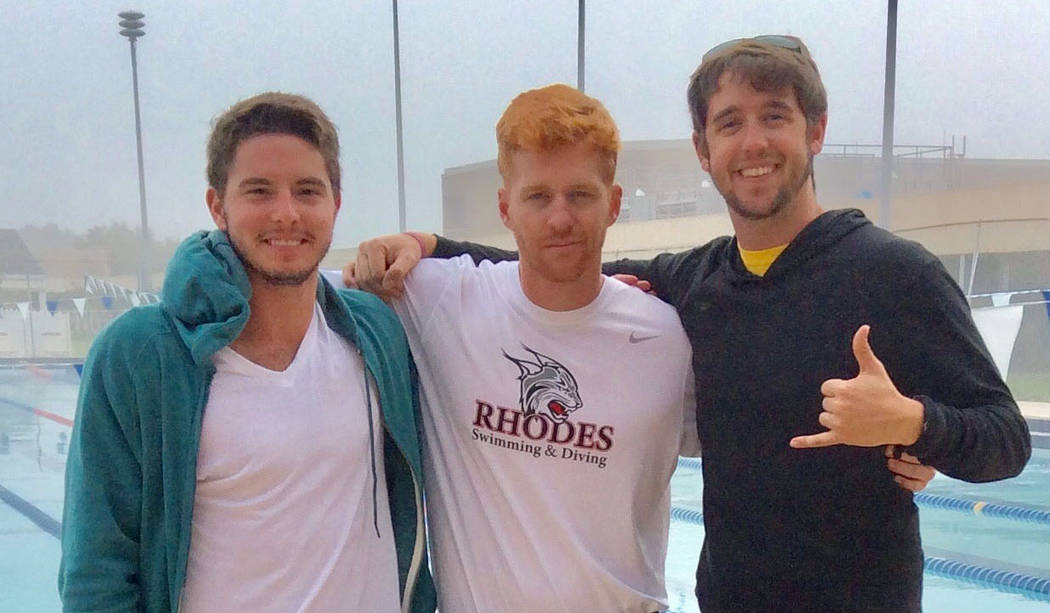 Drew Peterson, a 2011 Boulder City High School graduate, has been named an assistant coach for the Georgetown University swimming and diving program.
This will be his first Division I coaching opportunity after spending the past two seasons at Catholic University of America in Washington, D.C., and the 2015-16 season as an assistant coach at Rhodes College in Memphis, Tennessee. Both program compete at the Division III level.
"I'm very excited to be joining the staff at Georgetown," Peterson said. "It's a competitive team in the Big East Conference, and I'm ecstatic to help build a championship team."
Finding success at his previous two stops, Peterson helped lead Catholic University to two-consecutive Men's Landmark Conference Championships. For their efforts, Peterson and the rest of the Catholic coaches earned back-to-back conference coaching staff of the year awards.
In his lone season at Rhodes College, Peterson was part of the Southern Athletic Association coaching staff of the year for leading the women's swim program to the 2016 SAA Championship.
Peterson said he hopes to continue the trend of success by not only bringing guidance to his athletes but also enthusiasm.
"One thing that I can help bring to the program is enthusiasm and a lot of energy," Peterson said. "I know the athletes will come to appreciate that during those cold and early morning practices."
Able to connect easily with his athletes, Peterson himself is just four years removed from a decorated NCAA career.
Originally attending Rider University in Lawrence Township, New Jersey, on scholarship as a freshman, Peterson set the program's records in the 400-yard individually medley, 500-yard freestyle and 800-yard freestyle relay. He later transferred to the University of Tennessee in Knoxville where he was an SEC finalist in the 200-yard individual medley in 2013. Peterson qualified for the 2012 Olympic Trials in the 200- and 400-yard individual medley.
He graduated from the University of Tennessee in May 2015 with a degree in recreation and sport management. He also coached on the club level.
Hoping to continue to find success as a coach, Peterson said he is using lessons he's learned as an athlete and through his first few years on the job to effectively build relationships with his swimmers.
"While my own swimming background has helped me coach, what really has allowed me to be a successful coach is building relationships and trust with each athlete," Peterson said. "You have to show that you care about their lives outside of the pool."
Climbing his way up the coaching ranks, Peterson will coach under Hoyas head coach Jack Leavitt. He said he hopes one day to lead his own program.
"Ultimately, I hope to one day be a head coach of an elite Division I program, and working at Georgetown will prepare me for that," Peterson said. "While I have learned a lot in these past three years coaching at Rhodes and Catholic University, I know there is still so much to learn."
Contact Robert Vendettoli at BCRsports@gmail.com.