History blends with flora, fauna along water trail
August 15, 2018 - 4:07 pm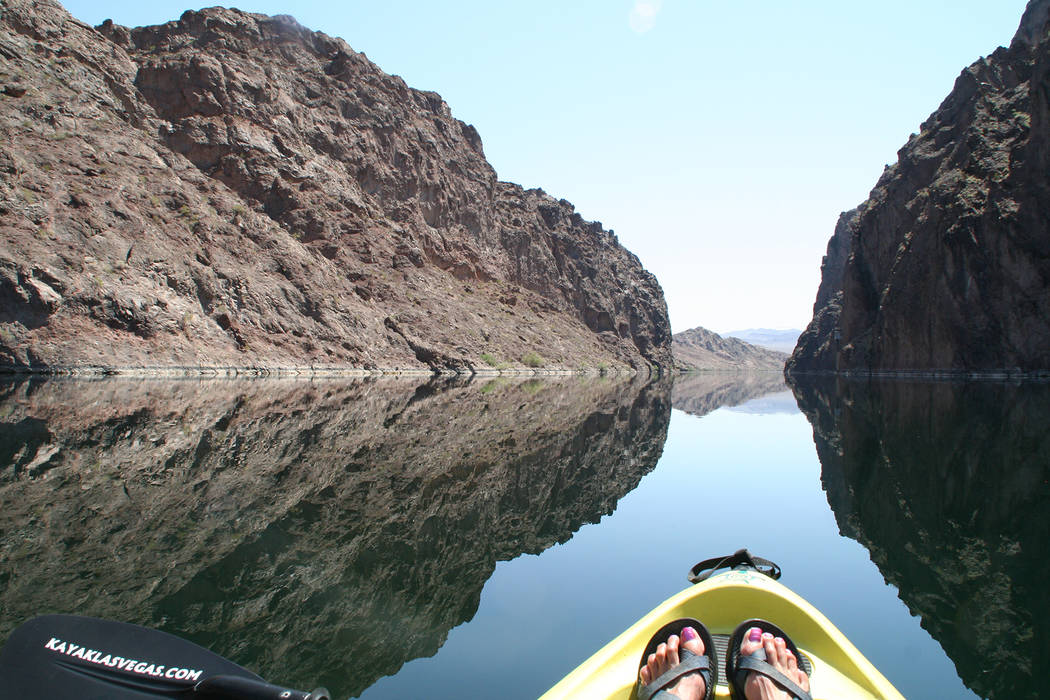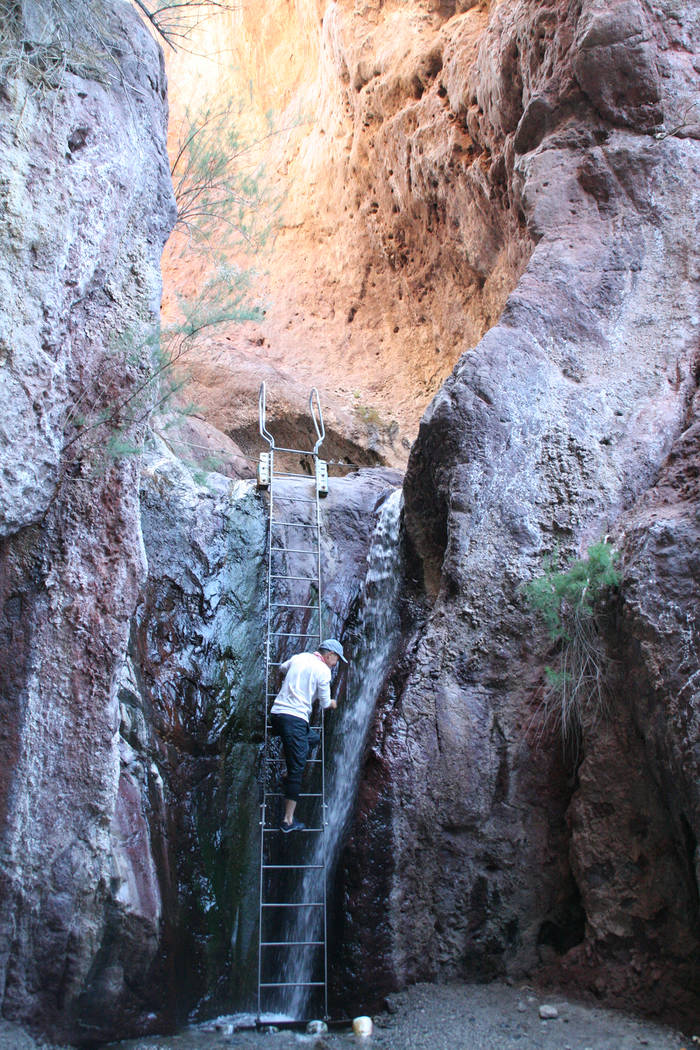 Launching near the base of the Hoover Dam along the Black Canyon National Water Trail, you will paddle smooth waters between high canyon walls. You'll see caves, hot springs, coves, waterfalls, sandy beaches and plenty of historic interest related to the iconic dam.
The trail travels 11.7 miles down the Colorado River from Hoover Dam to Willow Beach, Arizona.
On a summer paddle you'll probably land at some small beach and take a dip; the water is refreshingly cold at 54 degrees. Wildlife sightings are common on the river: Look for desert bighorn sheep, bald eagles, osprey, great blue herons and waterfowl.
There are rattlesnakes as well, so be careful where you step or place your hands, especially on boulders or under the tamarisk trees at water's edge, where they seek shade.
Be sure to pack sunscreen, a hat, a bathing suit (worn under clothes), water shoes, a quick-dry towel, a camera, a dry bag for personal items, food and at least a gallon of water per person. A valid ID/driver's license is mandatory for the shuttle to the launch area. If you're self-guiding your trip, download a Black Canyon map before you leave home.
Plan to spend a day exploring the water trail.
Whether your trip is self-guided or guided, you must go through an outfitter approved by the National Park Service. The outfitter will acquire a permit for you; provide equipment, if needed; and arrange a shuttle through the dam's security zone to the launching area. They can also arrange transport back to your vehicle from Willow Beach after your trip.
Outfitters include Desert Adventures at 702-293-5026, kayaklasvegas.com, and Desert River Kayak at 928-754-5320, desertriveroutfitters.com. Both are great and very reliable.
For more information and a list of other approved outfitters, contact Lake Mead National Recreation Area at 702-293-8990 or visit www.nps.gov/lake.
Many of Deborah Wall's columns have been compiled into books about hiking in the Southwest. She is also the author of "Great Hikes, a Cerca Country Guide" and a co-author of the book "Access For All, Seeing the Southwest With Limited Mobility." Wall can be reached at deborabus@aol.com.
Directions
From Boulder City take U.S. Highway 93 about 5 miles entering Lake Mead National Recreation Area and then go left into first parking area at Hoover Dam Lodge. There you will meet your prearranged authorized outfitter and shuttle. For out of town visitors, most authorized outfitters offer pick up/drop off from Strip hotels.