Desert oasis offers multiple experiences
January 24, 2018 - 4:39 pm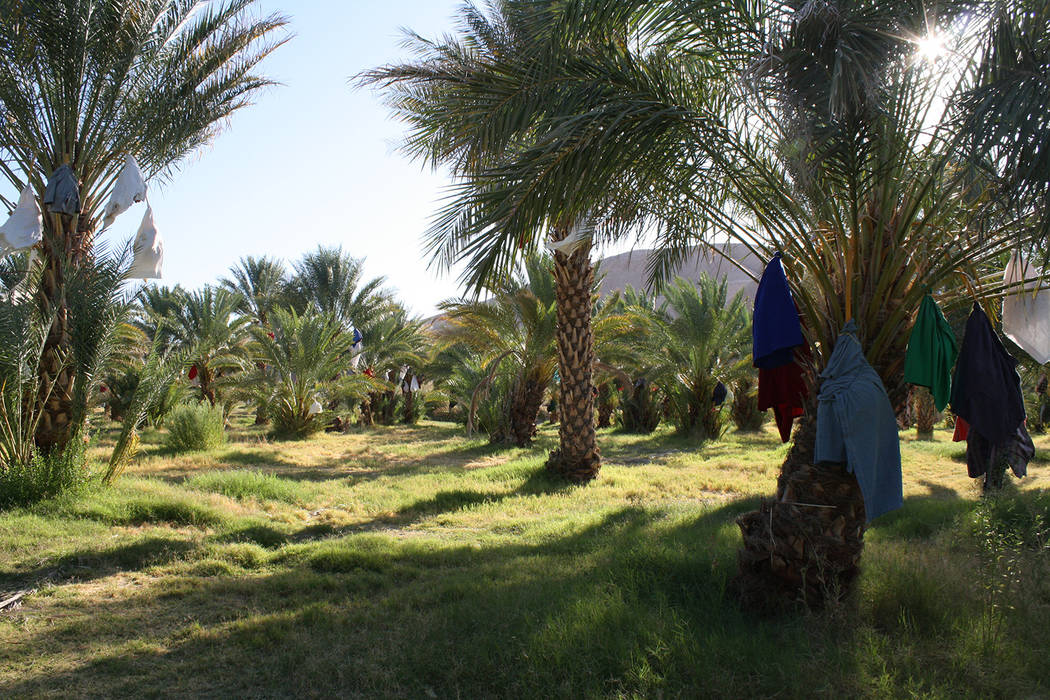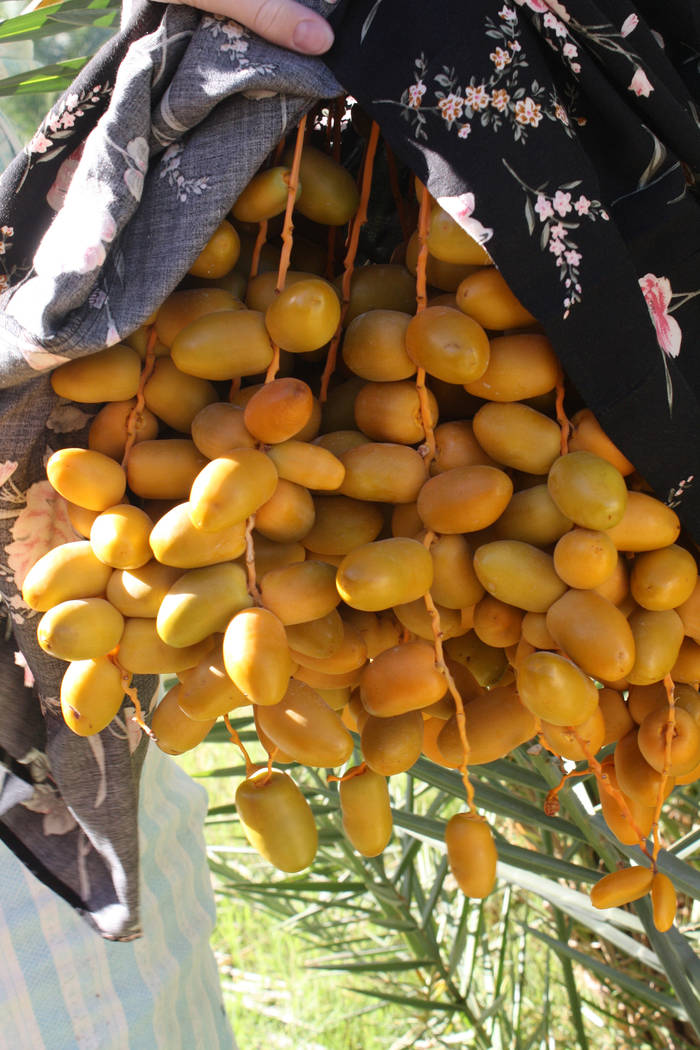 The very best outdoor adventures for midwinter are those that pack a lot of experience into a few hours of daylight. China Ranch does this just about perfectly, offering hiking, history, birding, shopping and a unique treat for the taste buds.
The ranch isn't a resort but a working date farm, whose owners have made its charms available to the public. And most people are indeed charmed as they wander among the date palms or along 6 miles of trails on or adjacent to the farm. It is a true oasis, an island of plenty and beauty surrounded by a sea of rugged desert.
Native Americans lived in the area when the first explorers of European descent made their way here in the 1820s. The U.S. Army's official explorer, Charles Fremont, noted the oasis when he passed through in the 1840s on the same expedition that first mapped the oasis called Las Vegas.
The name China Ranch apparently became attached in the late 19th century, when a Chinese man farmed and raised livestock here, supplying food to nearby mining camps. He was supposedly run off at gunpoint by a white man who took over the place and later sold it.
There have been various owners of the property since. The date grove was planted in the 1920s by Vonola Modine, daughter of Death Valley-area pioneer R.J. Fairbanks. The Brown family resettled the place in the 1970s and have been there as owners, operators and wonderful caretakers since.
The ranch lies at an elevation of 1,237 feet, so you should dress for temperatures only a few degrees warmer than predicted for Las Vegas.
Six official trails leave from the area, including some easy strolls for children or those who aren't up for too much exertion. My favorite easy trail, which starts just behind the main building, is called the Creek Trail. Just about anyone will enjoy this walk, for it is only about 200 yards but full of interesting things to see.
Once you start the trail, you will find yourself under a canopy of riparian vegetation that grows along narrow, free-flowing China Ranch Creek. Trees you will find along the creek include Fremont cottonwood, Gooding and seep willow and screwbean mesquite.
For a bit more adventure and great bird's-eye views of the ranch, take the Mesa Trail. This is a strenuous hike of about 2½ miles with a 500-foot elevation gain. It does have dropoffs, so it's not great for small children, but adults in good shape will certainly enjoy it. This trail starts just across the road from the gift shop.
Every trail here is well worth doing, but you should make choices depending on the abilities of your group and how much time you have. The gift shop has a good map of the trails.
Wildlife one might see in the area include gray foxes, kit foxes, coyotes, bobcats and more than 200 species of birds.
The gift shop alone would be worth a visit. It sells several varieties of dates, as well as date nut bread, and it even offers free tastes as a classy ice cream parlor might. Most importantly, they make date milkshakes so thick a spoon comes in handy, and indescribably satisfying after an hour on the trail.
I actually met a group in the gift shop who told me they drove from Los Angeles just to treat themselves to a shake. If the longing strikes you in Las Vegas, you're more fortunate; your date shake is less than an hour-and-a-half away.
China Ranch Date Farm is open daily from 9 a.m. to 5 p.m., though it's always closed Christmas Day. If you arrive before opening time, you're welcome to park and hike the trails.
Call 760-852-4120 or visit www.chinaranch.com for more information.
Many of Deborah Wall's columns have been compiled into books about hiking in the Southwest. She is also the author of "Great Hikes, a Cerca Country Guide" and a co-author of the book "Access For All, Seeing the Southwest With Limited Mobility." Wall can be reached at Deborabus@aol.com.
Directions
From Boulder City take U.S. Highway 93/95 north 11 miles and merge onto the 215 Beltway heading west. Drive 11 miles and exit on to Interstate 15 south. Follow I-15 south 2 miles to Nevada Route 160. Head west about 25 miles toward Pahrump. Before you get to Pahrump go left at the sign that points the way to Tecopa. Take Tecopa Road (Old Spanish Trail Highway) for 31 miles. Go left onto Furnace Creek Road and drive 1.4 miles. Go right onto China Ranch Road and drive 2 miles to the gift shop and parking area.