Adventures of giant proportions await Sequoia visitors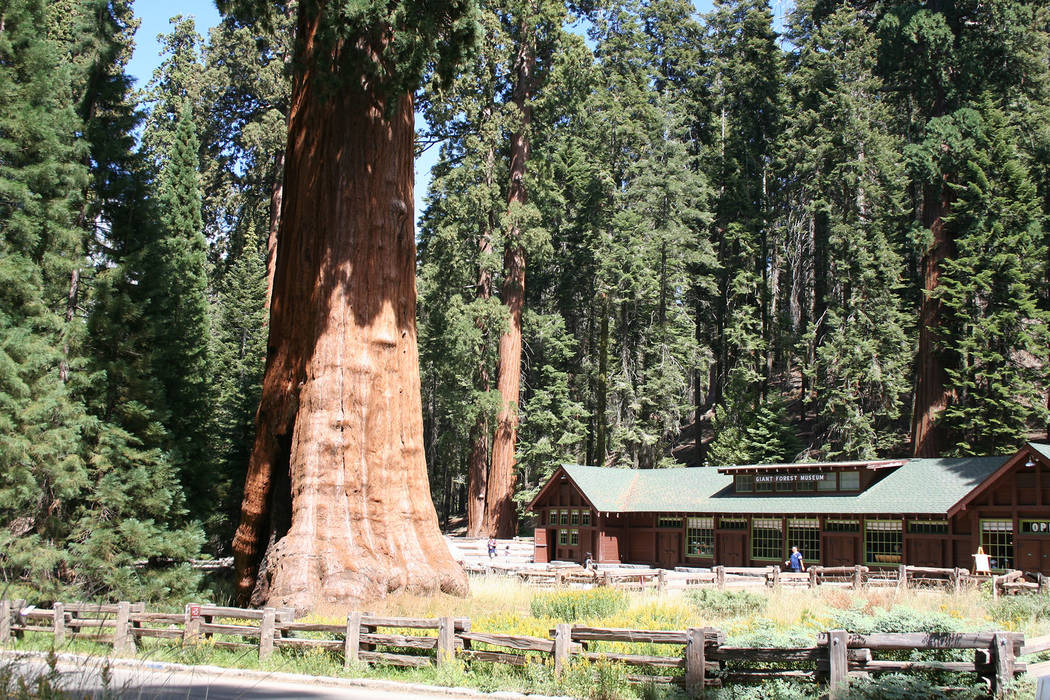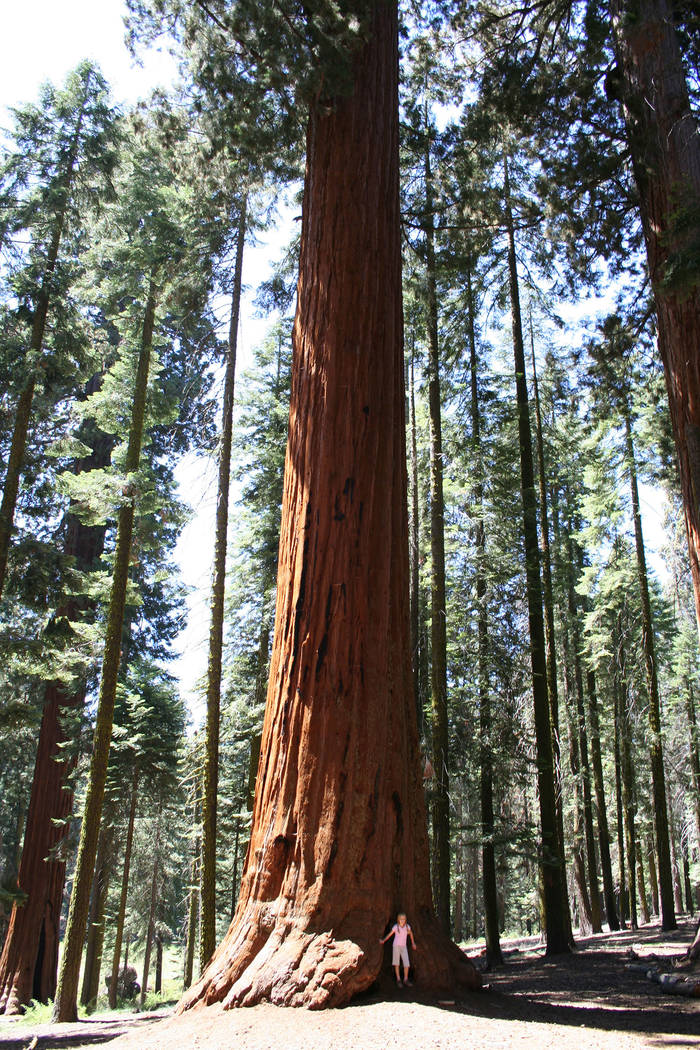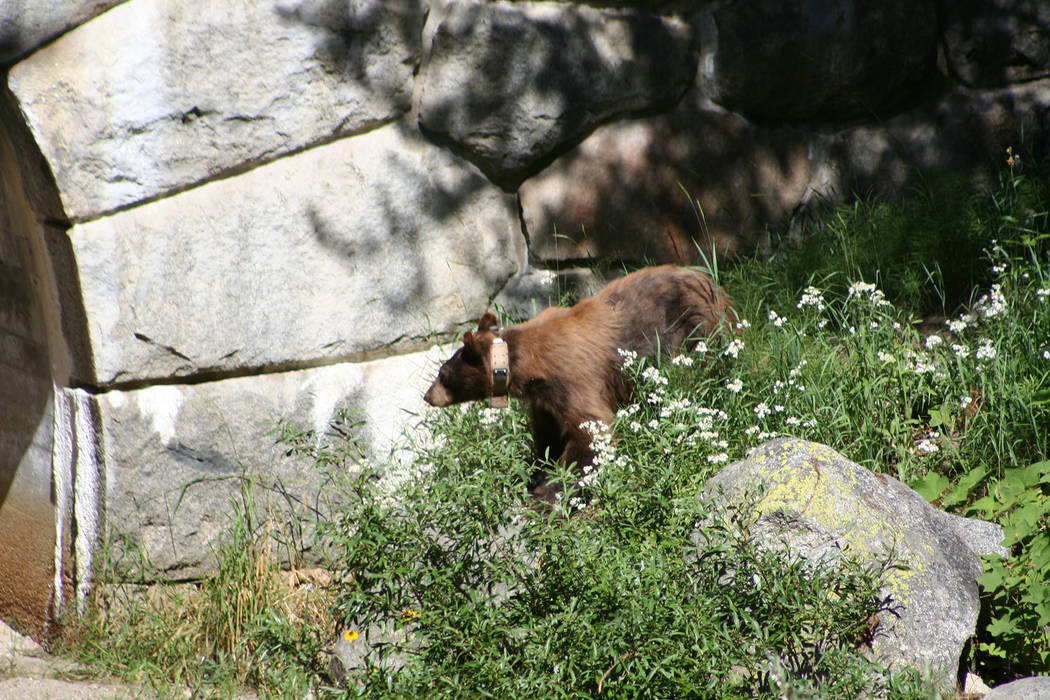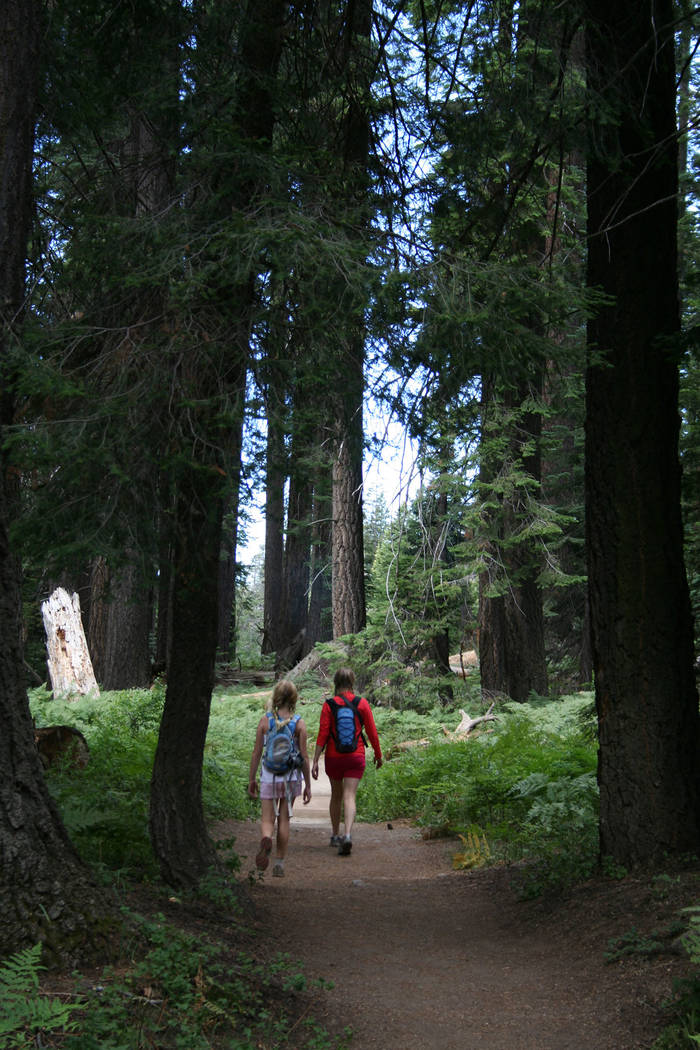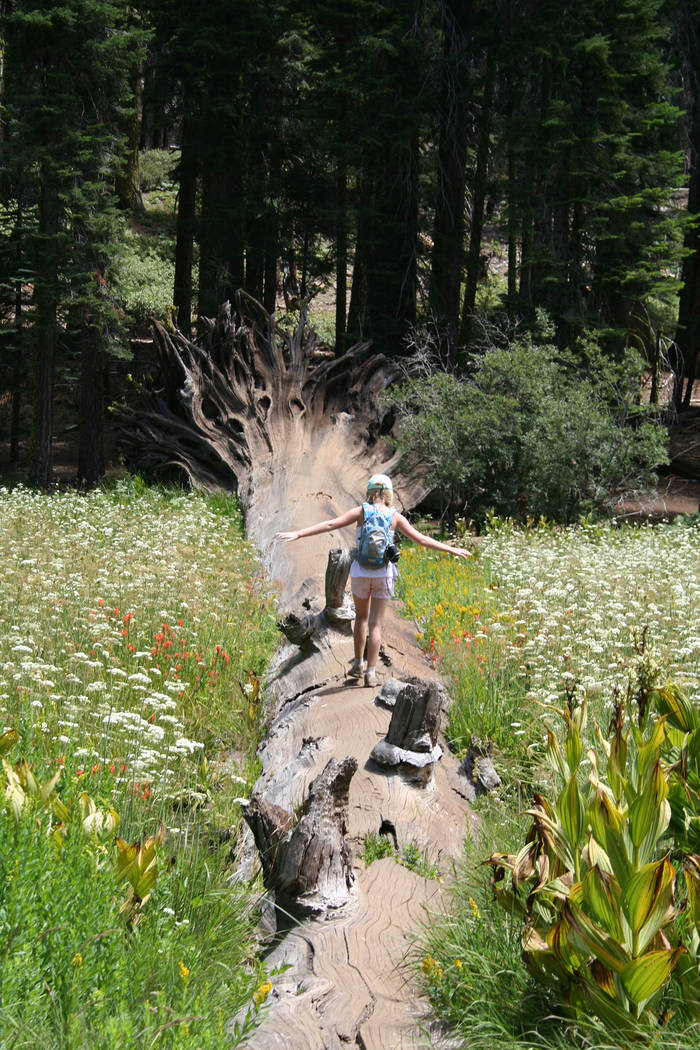 Sequoia National Park is a bucket-list destination, famed as home to the world's largest trees. You get to see two national parks on the same trip, for Kings Canyon National Park is adjacent and jointly managed.
For a trip here, allow a minimum of two nights. These pearls lie in the southern Sierra Nevada, just east of the San Joaquin Valley. Together they encompass more than 1,300 square miles. Besides the iconic trees, you will find more than 850 miles of trails, amazing far-reaching views, canyons, meadows, rivers and waterfalls.
Giant sequoias grow naturally only in California, on the western slopes of the southern Sierras, primarily at elevations between 5,000 and 7,000 feet. Some soar to heights equaling a 26-story building, and some are 1,800 to 2,700 years old.
A great place to start your visit is Sequoia's Giant Forest. There are only 75 natural sequoia groves in the world and this 1,800-acre stand is largest and grandest of them all, featuring 8,400 trees. Four of the five largest sequoias in existence stand here. Be sure to take the short hike to visit the 275-foot-tall tree named General Sherman. Although this tree is not the tallest or the widest, by volume it is the largest single-trunk tree on Earth. More than 2,000 years old, at the base it measures 102.6-foot circumference. It is estimated to weigh 2.7 million pounds. And it's still growing!
Another highlight in the park is Crescent Meadow. John Muir coined the nickname of this meadow, "The Gem of the Sierra." This open, half-mile long meadow, often carpeted by wildflowers in summer, is flanked by giant sequoias. One sequoia lies fallen across the meadow and beckons children and able adults to walk its length. If that's not for you, just walk the 1.6-mile loop around the meadow.
On the south side of the loop you will see the start of the High Sierra Trail. This trail leads to Mount Whitney, the highest peak in the contiguous 48 states, although it is a much lengthier hike than the one that starts in the eastern Sierras, outside of Lone Pine at the terminus of the Whitney Portal Road.
Moro Rock is another don't-miss destination in Sequoia. The hike up this granite monolith is short, only a quarter-mile, but very strenuous, and it's often crowded. Most of the trail consists of very narrow man-made steps, used by uphill and downhill hikers, so it can be frustrating when busy. Be sure to head out first thing in the morning, if possible, to avoid any crowds. The rewards are tremendous, though. Once on top you have views of the Great Western Divide mountain range, and some of the highest peaks of the Sierra Nevada.
To see some different scenery, yet still see the giant sequoias, drive over to Kings Canyon and take the Kings Canyon Scenic Byway to Roads End. This is definitely one of my favorite scenic roads in the country. Along the way you will find many gorgeous waterfalls, the extremely scenic Kings River, and access to hundreds of miles of trails. If you are camping or staying in Sequoia, allow a few hours, perhaps half a day, just to drive here, linger, wade in the water, have a picnic lunch and see the views.
Most likely on your visit you will see a black bear, perhaps several. These are all of the species called American black bears, although they can be brown, cinnamon or even blonde. On my last visit I only saw one bear but on another trip we were fortunate to see five or so, including a mom with two cubs.
There are problem bears here and there, those that just can't stay away from the campsites and people. You might see one with a collar, as we did. Be sure to learn how to act when having a bear encounter, by getting the information sheet at the visitor center, before you set out on any trail or set up your campsite.
Camping is great in the parks but if that's not your thing, there are lots of lodging choices in the parks. I have stayed a couple of times at the Wuksachi Lodge in Sequoia, and it was ideal. It is centrally located and the food is excellent. It also has a small cocktail lounge and great gift shop.
In King's Canyon are the John Muir Lodge, Grant Grove Cabins and the Cedar Grove Lodge. For lodging reservations contact www.visitsequoia.com or call 866-807-3598.
Between the two parks there are 14 campgrounds. Some sites are rented on a first-come, first-served basis, but some can be reserved in advance at www.recreation.gov.
Always call the park ahead of time regarding availability as well as to inquire about current road conditions. For more information on Sequoia and Kings Canyon National Parks call 559-565-3341 or visit www.nps.gov/seki.
Directions
From Boulder City, go north on U.S. 93 11 miles to the 215 Beltway and go west for 7 miles. At Interstate 15, go south for 160 miles to Barstow, California. Exit onto California State Route 58 and drive north 126 miles. Merge onto California State Route 99 and go north for 64 miles. Exit to California State Route 137 east and drive 11 miles to California State Route 65 /Tulare County Route 27. Continue for 8 miles, turning right onto California State Route 198 east and follow for about 26 miles to Sequoia National Park entrance.