Wine walks return to downtown
September 2, 2015 - 3:56 pm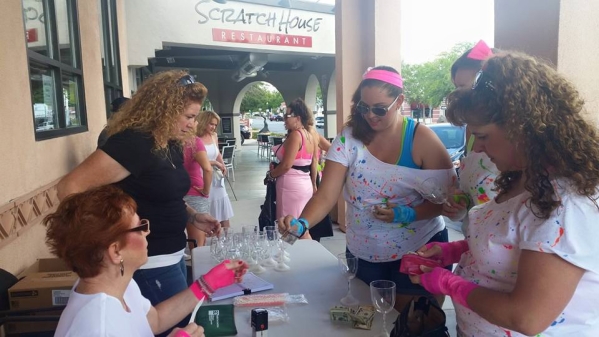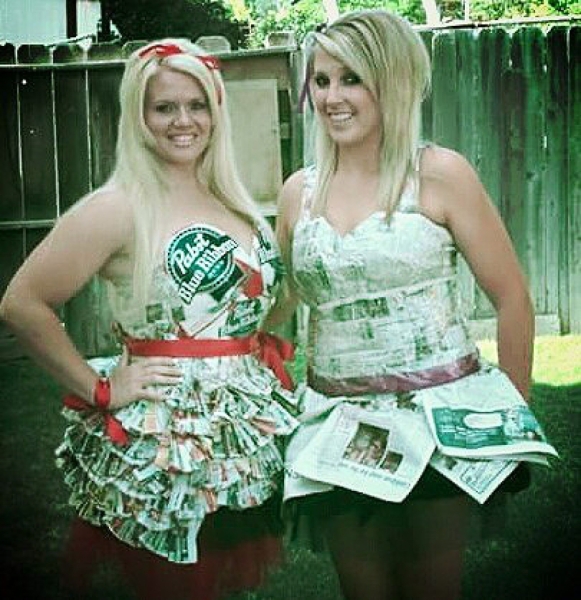 The Best Dam Walk Wine returns to downtown Boulder City on Sept. 12.
Presented by the Boulder City Chamber of Commerce from 4-8 p.m. in the historic downtown area, the walk is a fun way to get people acquainted with the local businesses, said Julie McAnany, who coordinates the event for the Boulder City Chamber of Commerce with her friend Kalah Porter.
McAnany said they spoke with one man who has lived in town for 30 years and never been in some of the stores before.
Porter and McAnany had gone on wine walks when they were living in Elko, Nev., and thought that they would be a good activity for the chamber of commerce.
After moving here three years ago, McAnany, went to the chamber to volunteer and told CEO Jill Rowland-Lagan about the wine walks.
"She said, 'If you want to do it, go ahead,'" McAnany said.
The walks have been good for the businesses, she added, noting how one business was able to move to a larger location after being introduced to more residents through the wine walks.
About 20 businesses participate in each walk. Among the newest additions is the Boulder City Art Guild, which has a gallery inside the Boulder Dam Hotel.
"I'm so excited (for them). I know they are chamber members — because I'm on the board — but so many don't know about them," she said of the art guild.
The walks also provide an opportunity for the chamber to let people know what it does for the community, she said.
"So many people don't know what the chamber does. We send people there all the time," Porter added.
The theme for this month's walk is ABC (anything but clothes).
As they cut wine corks into coinlike slices to make their costumes, McAnany and Porter said they have seen outfits made out of practically anything, such as a map, shower curtain, Twister game, tablecloth, duct tape and grocery bags.
To join the wine walk, stop by the chamber of commerce at 465 Nevada Way first to get a glass and map of participating locations. Those going on the walk also need a wristband and a stamp.
"This ensures there is no underage drinking," McAnany said.
Cost of the wine walk is $25 a person or $45 a couple.
Because tickets can't be purchased in advance, McAnany and Porter said they have no idea how many people will attend each wine walk, but estimate they attract between 150 and 300 people, depending on the time of year and theme.
Although the themes were added this year, Porter said it is not necessary for participants to dress up. It just adds an extra element of fun.
"We play Bunco and it always has a theme. I can't win at Bunco but I always win the costume contest," Porter said.
Prizes are awarded for the top three costumes.
October's wine walk will have a "Wicked"/Halloween theme and December's walk will ask participants to dress in their best ugly sweater.
"It helps keep it fresh and something to look forward to," McAnany said of the themes.
Adding to the fun of the event, participants are given bingo cards. When they stop at each business, their cards are stamped. The completed cards are used for a prize drawing at the end of the event. They are turned in at the final stop, Boulder Dam Brewing Co.
Although geared primarily for adults, the wine walk is also a family event, McAnany and Porter said. They will have children's activities, such as a giant corn hole bean bag toss game, and some stops offer water and nonalcoholic beverages.
Refreshments also are served at some stops.
Proceeds from the wine walks benefit chamber-sponsored events such as Spring Jamboree and Trunk of Treat.
For additional information, call the chamber of commerce at 702-293-2034.
Hali Bernstein Saylor is editor of the Boulder City Review. She can be reached at hsaylor@bouldercityreview.com or at 702-586-9523. Follow @HalisComment on Twitter.